HotDoc Bookings allows you to customise the doctor profiles that your patient can book with. First you'll need to set up your appointment types. For more information on how to do this please click here.

To update/edit your doctor profiles follow these steps:
1) Log in to your HotDoc Dashboard here
2) Click on Bookings in the menu to the left.
3) Click on "Practitioner Setup".
4) To add a new practitioner click on "New Practitioner" in the top right corner
This will open a new profile to be set up.
5) First you will be asked for the Display name (this is what will show on your booking page). Please enter the name and click "Create"
6) You can then fill in the rest of the details for your new practitioner including their Professional Statement, Special Interests and Appointment Types. If the default appointment type settings do not apply to that particular doctor then you can edit them by clicking on "Edit"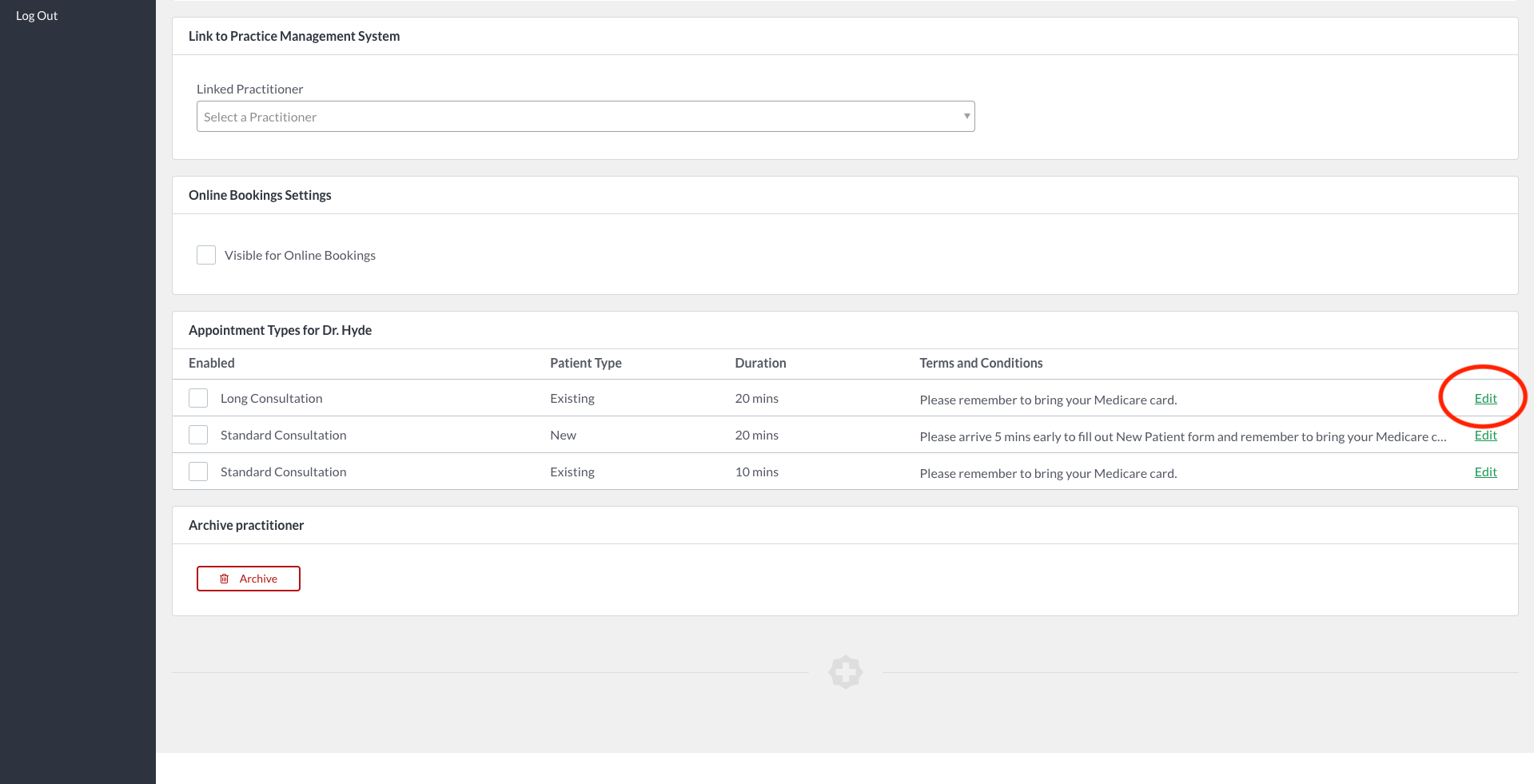 7) If you have installed HotDoc at the clinic and wish to use your new practitioner for any HotDoc services (such as online bookings), you will need to link him/ her to the corresponding doctor profile at the clinic using the drop down under the "Link to Practice Management System" section. Please note: If a practitioner is not linked, they will not appear on your booking page.
8) Once you're happy with your new practitioner's profile, scroll to the bottom of the page and hit "Save"