Best Practice - Medical Director (Pracsoft) - Zedmed - Helix - Genie - Optomate - Dental4Windows - HotDoc Calendar
Question
A patient's practice booked appointment isn't showing in their HotDoc App, what is required to make these visible?


Solution
We will show a patient's practice booked appointment in the app once we have created a secure link between the patient file at your practice and their HotDoc account.
To create a link, the following needs to have occurred:
The patient must have a registered HotDoc account.




The patient must have previously booked online through HotDoc and attended your practice before.



The patient's mobile number on file at the practice must match the mobile number listed on their HotDoc account.
If a patient is new to HotDoc but has not met the criteria above, they can view their practice booked appointment by following the link in the HotDoc appointment confirmation email or the link in the appointment reminder SMS.
For security and privacy reasons, we'll keep the details limited to what we send in the reminder.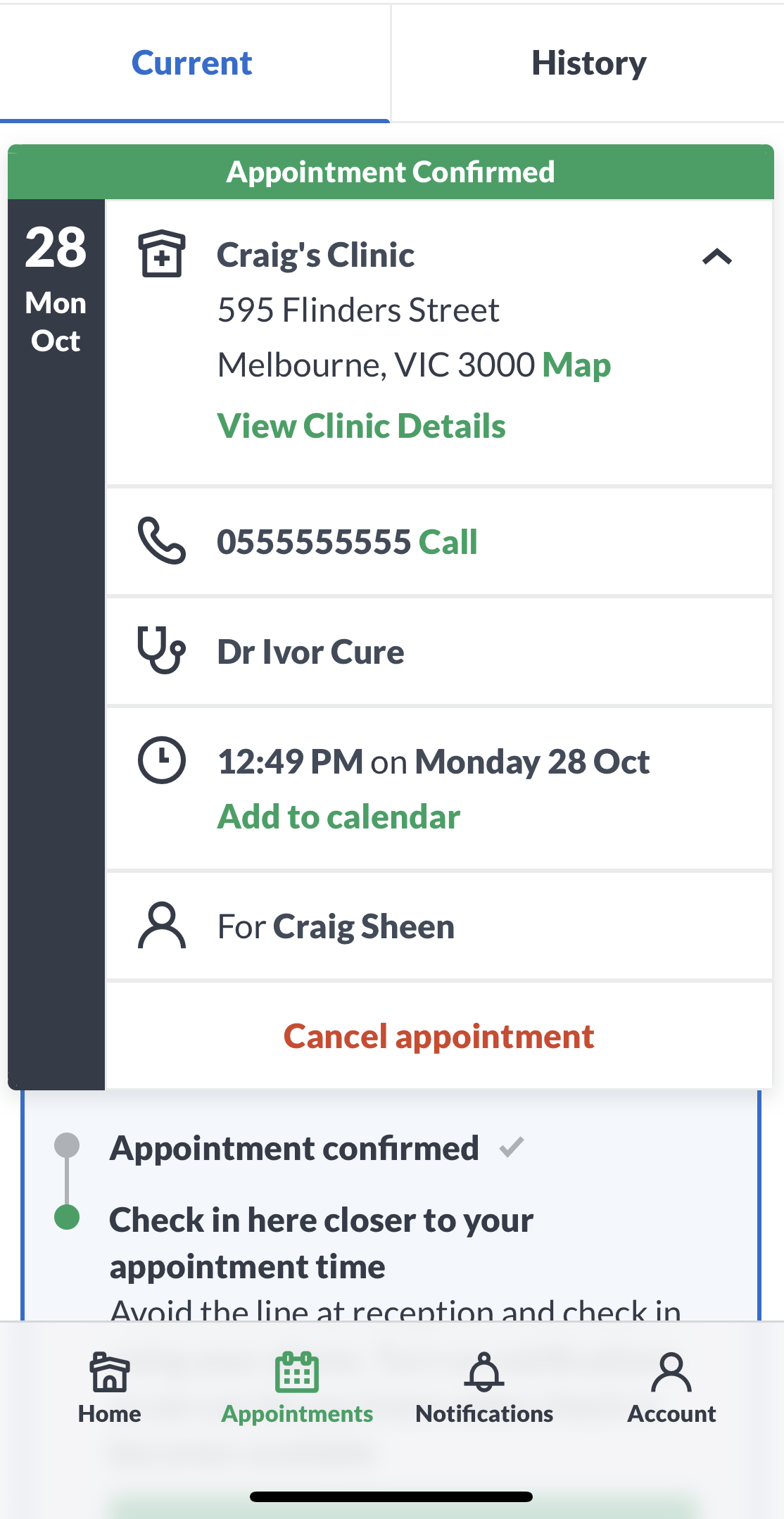 What details will be shown in the app?
Appointment types will show in the app as the reason for the patient's appointment.


If a patient has multiple appointments with multiple practitioners, we will show all these appointments as long as the practitioners have a Practitioner Profile

set up in your HotDoc

Dashboard.


Patients will see their appointment as it is placed in your appointment book. This includes appointments that are outside the practitioner's session times.

Can patients cancel their appointments in the app?
Practice booked appointments need to be cancelled directly via the practice. Patients will not be able to cancel these types of appointments in the app.
Appointments booked online via HotDoc may be able to be cancelled by the patient in the app. For further information, please see Why is a patient unable to cancel their appointment?