The HotDoc app will show appointments booked via the practice's reception alongside any HotDoc booked appointments, providing the patient a full view of their upcoming appointment schedule.
Please read the guide below to understand the criteria for when HotDoc shows appointments in the app.


When will a practice booked appointment be shown in the app?
We will show a patient's practice booked appointment in the app once we have created a secure link between the patient file at your practice and their HotDoc account. There are a few ways this link can be created:
The patient must have a registered HotDoc account.





If a patient has previously booked online through HotDoc and attended your practice before, the appointment will appear in the patients app once we have synced your appointment book.




If a patient is new to HotDoc, they can view their practice booked appointment by following the link in the HotDoc appointment confirmation email or the appointment SMS reminder. For security and privacy reasons, we'll keep the details limited to what we send in the reminder.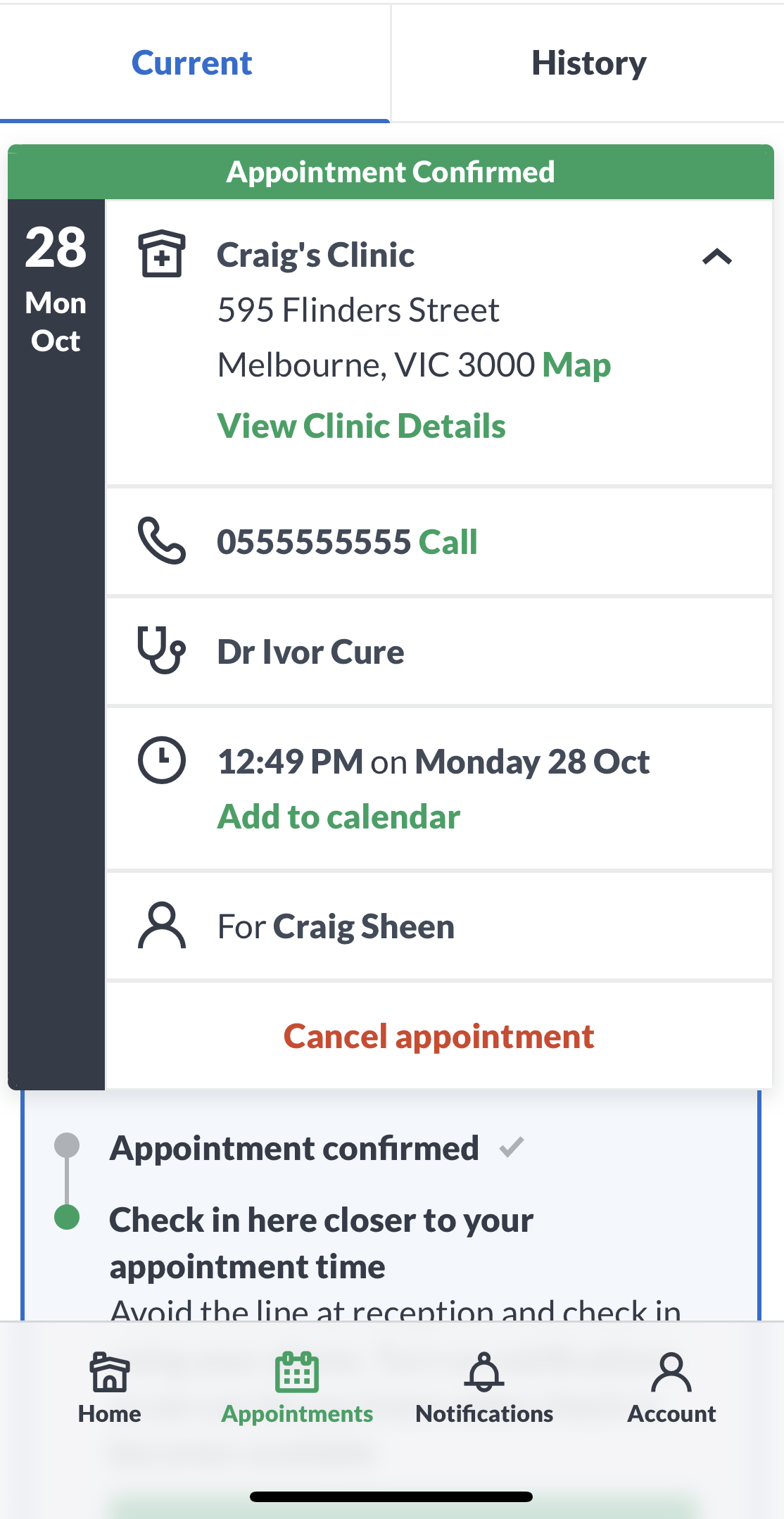 What details will be shown in the app?
Appointment types will show in the app as the reason for the patients appointment.


If a patient has multiple appointments with multiple practitioners, we will show all these appointments as long as the practitioners have a Practitioner Profile

set up in your HotDoc

Dashboard.


Patients will see their appointment as it is placed in your appointment book. This includes appointments that are outside the practitioners session times.

Can patients cancel their appointments in the app?
Patients can only cancel appointments in the app if they have booked their appointment online via HotDoc. All practice booked appointments will still need to be cancelled directly via the practice. A future update to this feature will allow you to decide which appointment types patients can cancel in the app.


Will the patient receive an email for their appointment?
Patients will receive appointment confirmation emails for practice booked appointments, reducing the need to fill out appointments cards. See below for further information on what the email contains and the criteria for when it will send:
The patients appointment details, your practice information with a map and a link to view the appointment in the HotDoc app.




Appointment confirmation emails will send if the email address field is entered in the patient file.


If a patient has multiple appointments on one day we will only send one email for the first appointment of the day.


If a patient's appointment has already had an email sent and was since rescheduled, we will not send another email if the rescheduling occurred on the same day. We recommend you call the patient and let them know the appointment has been rescheduled in these instances.


If patients do not want to receive these emails they can opt out at anytime using a link at the bottom of the email.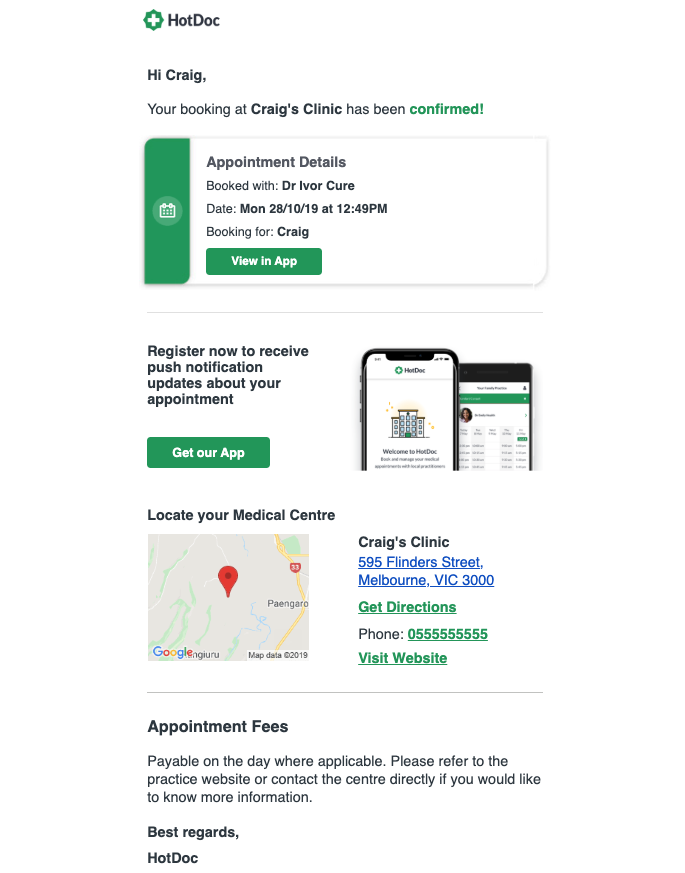 If you would prefer to not send these confirmation emails, you can switch off the feature by heading into the HotDoc Dashboard under Bookings > Settings and unchecking the box next to the Send confirmation emails for appointments booked by reception: