To search for a Recall please follow the steps below:
1. Log in to your HotDoc Dashboard and click Recalls > Activity and select the "All" tab at the top of the screen.
2. Using the search bar on the top right corner, you can either search for a patients name or the reason for the Recall.
3. To return to your previous screen you can clear the search by removing any text you have entered.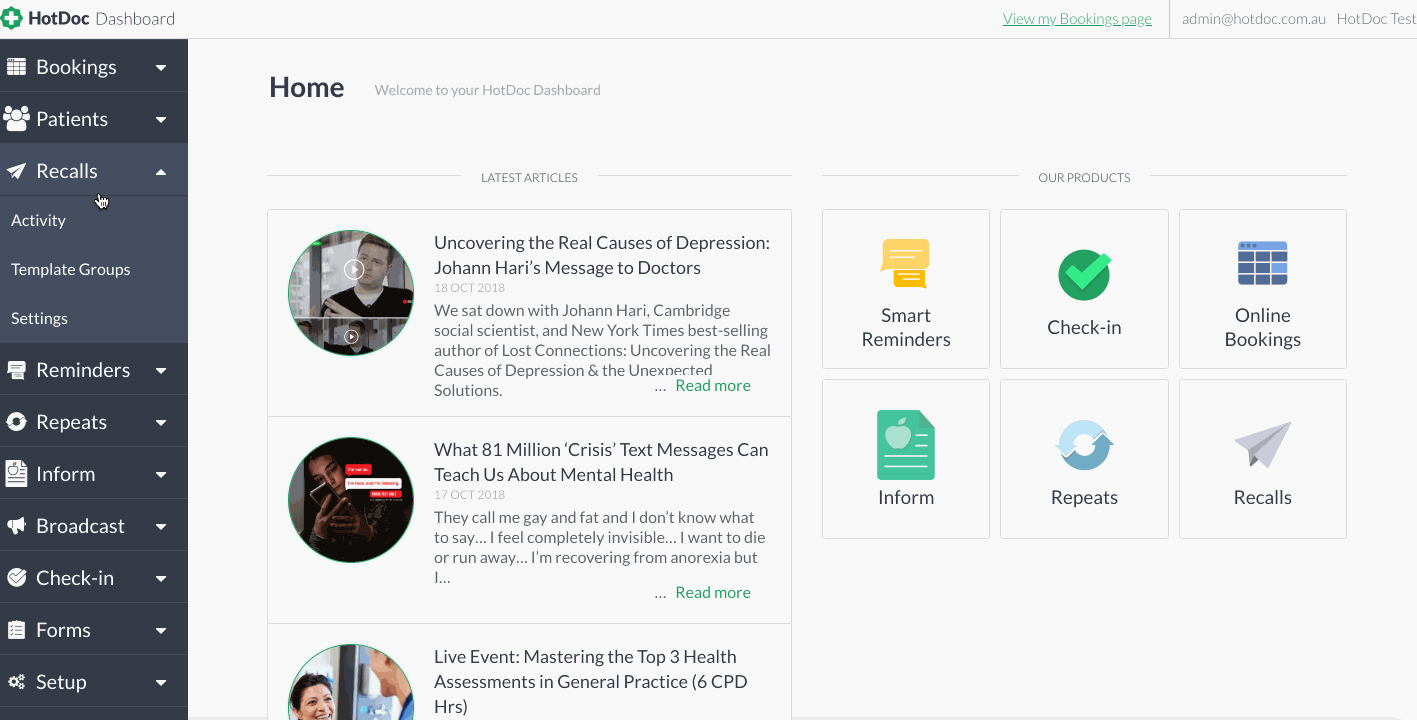 If you require assistance with this, please contact HotDoc at support@hotdoc.com.au