Best Practice - Medical Director (Pracsoft) - Zedmed - Optomate - Dental4Windows - HotDoc Calendar
Question
How do I customise the copy in a SMS appointment reminder?
Solution
HotDoc Reminders pre-populates a default copy for your Appointment Reminders. We recommend using this copy where possible as it sits within the SMS credit limit (160 characters) and allows the patient to both reply to the SMS and use the unique link.


If your practice has specific needs that aren't addressed in the default copy, you can customise this copy through your HotDoc Dashboard.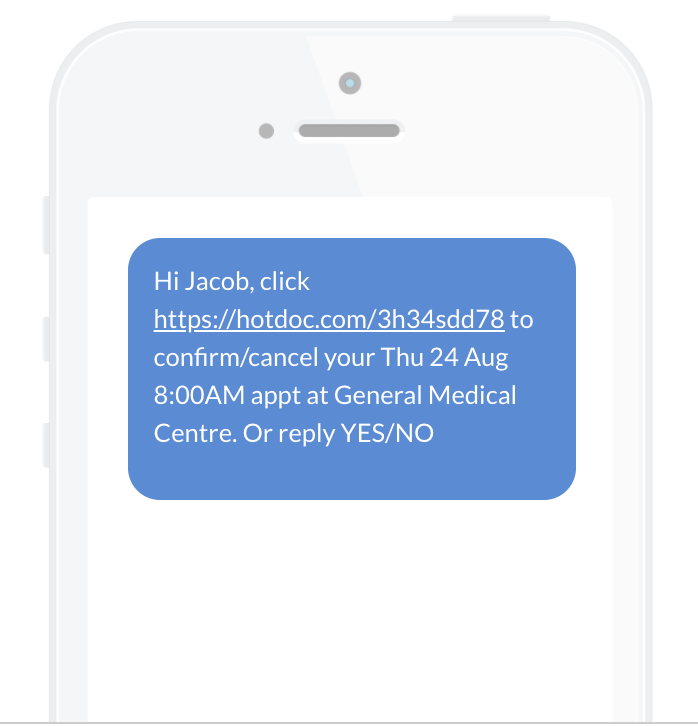 To do this:
Navigate to Reminders > Settings:





Scroll down to the reminder you would like to edit.

Under Standard Reminder, you can edit the regular and immediate reminder copy.

Note: Under regular reminders, If early or custom reminders are enabled you can edit the SMS template that sends if the patient confirmed or did not respond to the early or custom reminder.

| | |
| --- | --- |
| Regular reminder, click to enlarge | Immediate reminder, click to enlarge |




Under Early Reminders (if enabled), you can edit the copy of this reminder here:




In the SMS Message box, edit your message as desired. To customise and reduce the character limit you can use placeholders, to do this click insert placeholder and select an option from the list.
Note: You will see placeholders highlighted in yellow in the display.




Once you are happy with the changes you have made, press the Save button in the lower right corner and the new text will begin to be sent out immediately: