New Patient Registration supports the automatic download of the PDF file directly into your clinical software.
As the patient submits their form, HotDoc will auto-process the details we can automatically write back to the patient's record, as well as a PDF version of the form.
You also have the option to manually download a PDF version of the form alongside the automatic download feature.
Where can I locate the PDF when it's automatically downloaded?
The PDF will download to a place specific to your clinical software, depending on which system you use.
ⓘ

Best Practice
The automatic PDF download feature is compatible with Best Practice versions Jade and above with HotDoc enabled in BP's Third Party Integration settings.
The PDF will be downloaded to the "Correspondence In" section of the patient record. To view this, open the patient's file and select Correspondence In: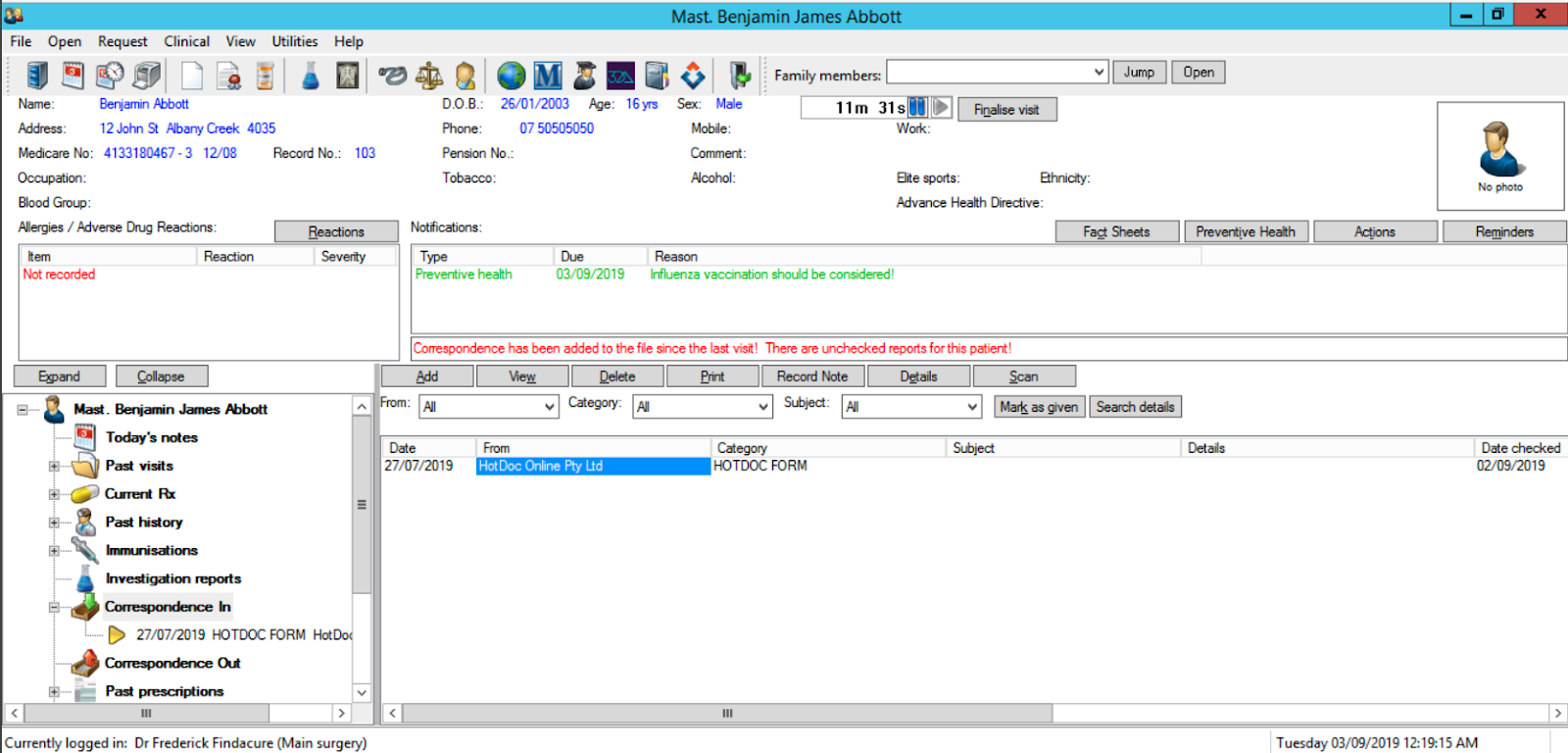 Medical Director/Pracsoft
To access the PDF download in Medical Director, open the patient file and click on the Documents tab: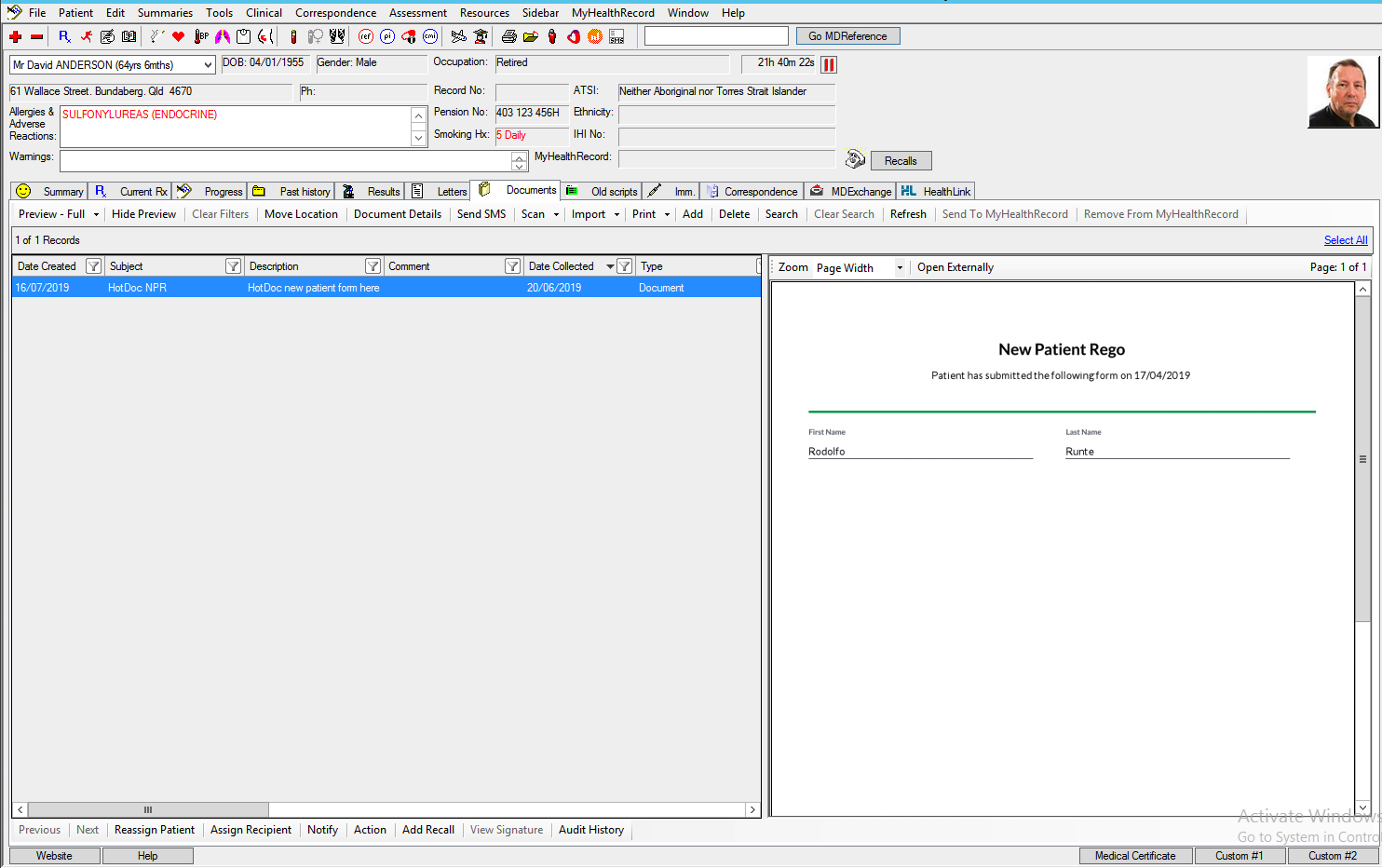 Zedmed
In Zedmed, the PDF will download to the Results Inbox. To access the PDF, head to Clinical then Results Inbox: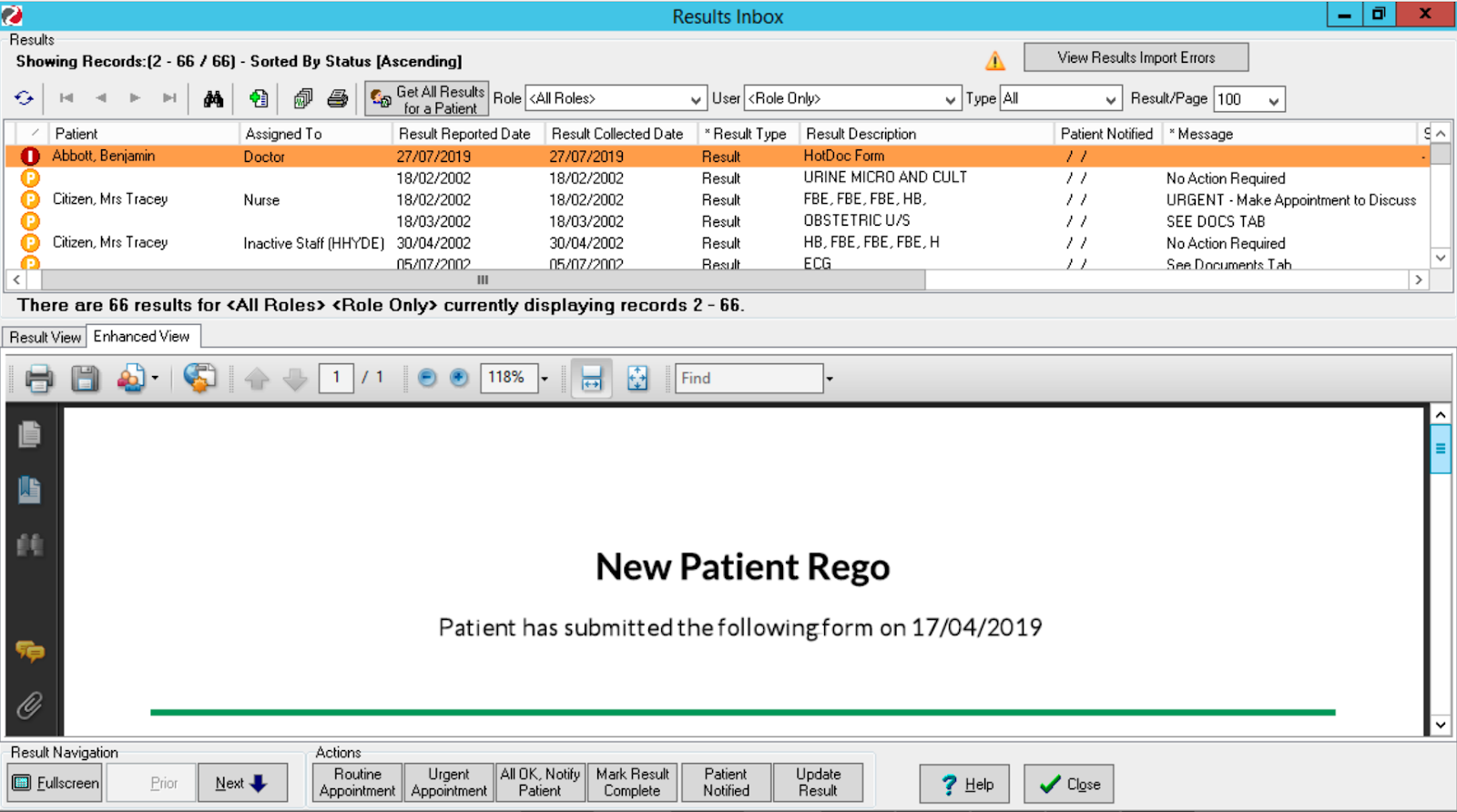 From here, the PDF will need to be assigned to the patient record from the Results inbox.
How can I manually download the PDF?
Open the New Patient Registration screen from the Menu

Click the 'Download PDF' button on the form submission you want to download

Save the PDF to your desired folder