If you have signed up to HotDoc and would like to know how to better drive engagement for your clinic, we recommend using Google My Business.
Having a listing on Google Places will help visibility to your patients when they organically search for you or a clinic in their area. It will also help increase traffic to your website.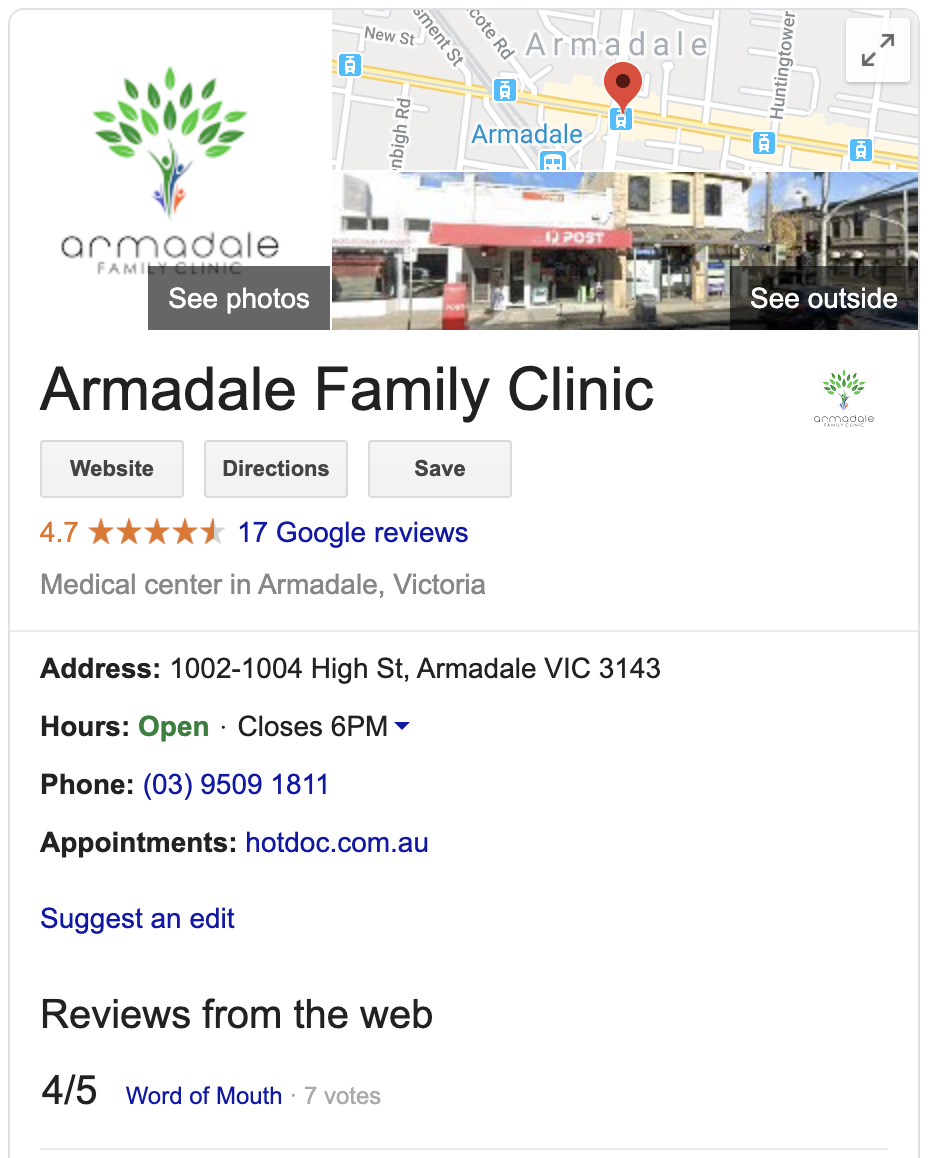 Learn more about Google My Business and extending your web presence with this helpful webinar presented by our Clinical Director, Magali De Castro.
If you are not already listed on Google Places, you can easily create one:
Click on this link: https://www.google.com/business/ and select Manage Now


Follow the instructions here to be guided through how to sign up for Google My Business: Sign up and review your business information