We have improved Reminders by auto responding to patients for you when they attempt to cancel or successfully cancel via an SMS reply. We will do one of two things.
If the patient cannot cancel the appointment, for example if that appointment type cannot be cancelled or if it's too close to the appointment start time, we will respond to the patient to let them know the appointment cannot be cancelled and they need to call instead.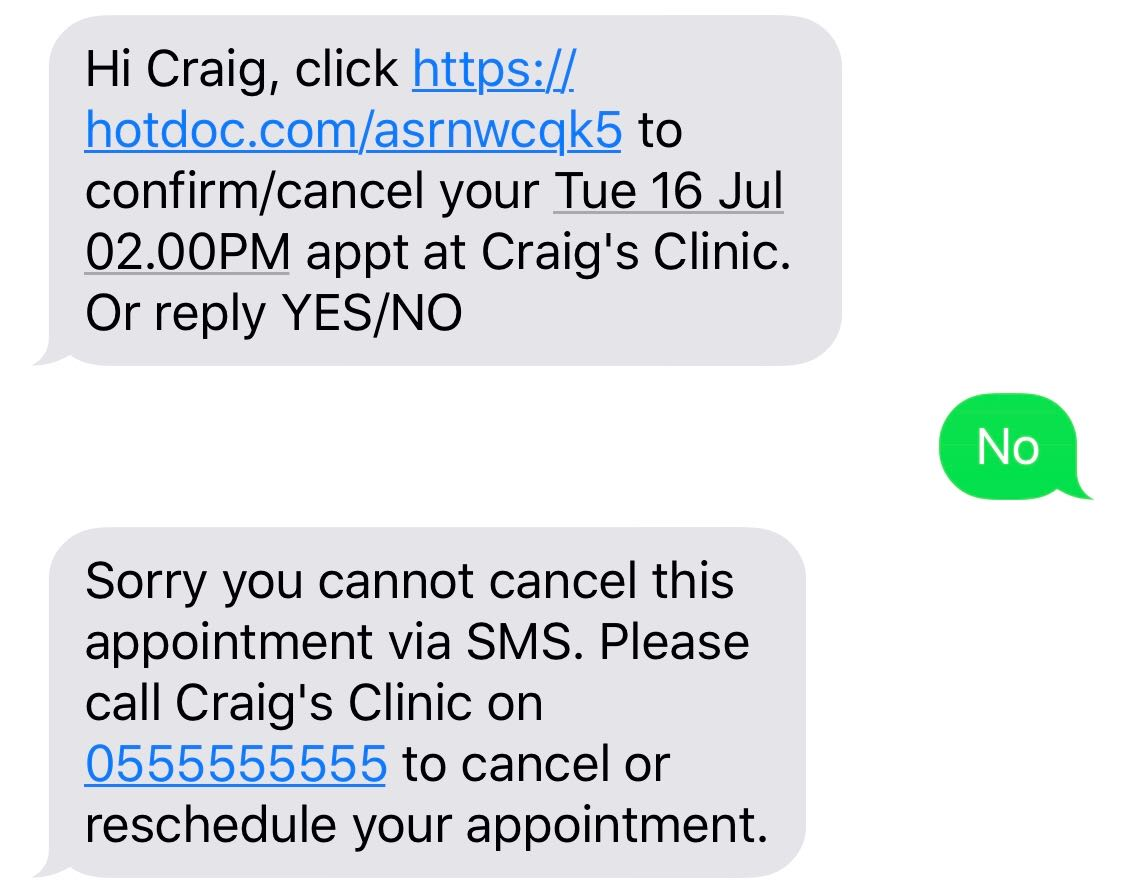 If the patient can cancel, we will remove the appointment as normal in your appointment book and then reply to the patient to inform them they can reschedule via HotDoc. We will link the patient directly to your practice page on HotDoc so they can book another date and time.
Note: If your practice does not use our Bookings product we won't send this follow up message.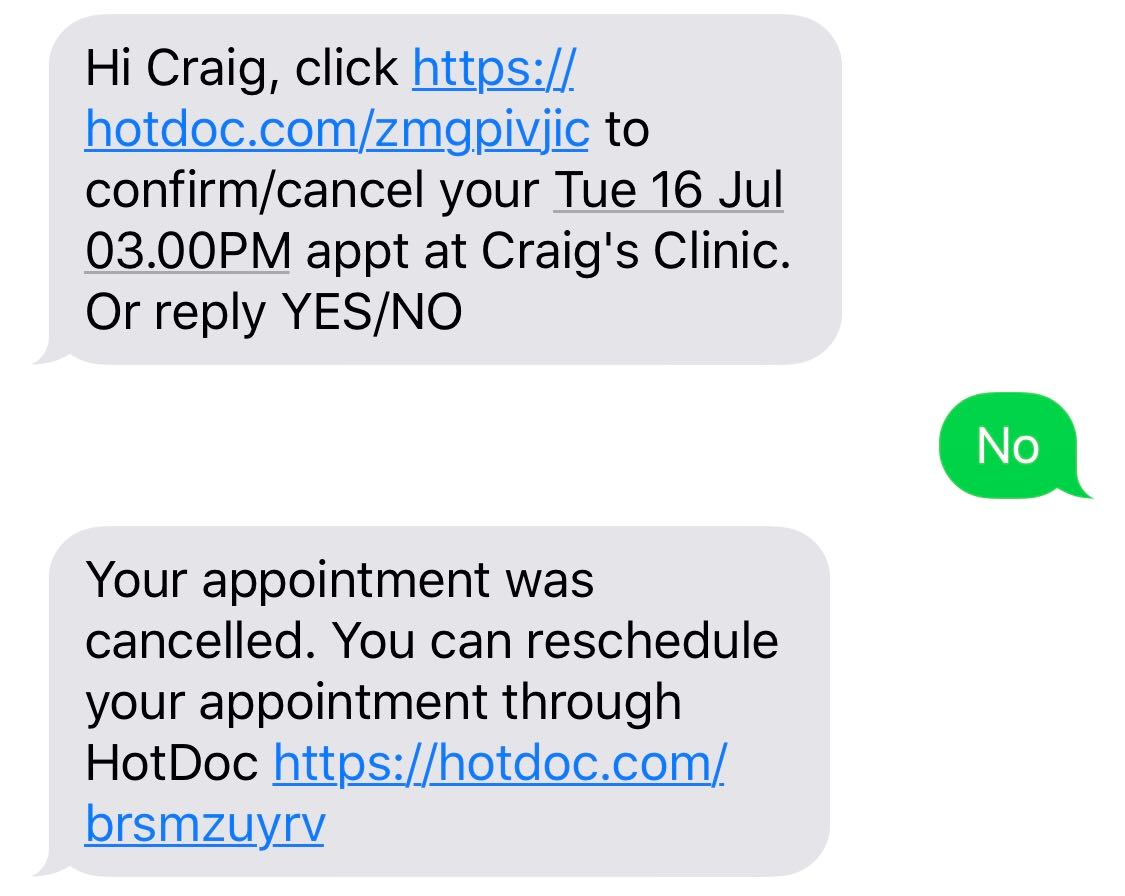 This feature should help eliminate no-shows by making it clear when an appointment has or has not been cancelled, and to make it easier for patients to reschedule at your practice.
There is no additional charge to your practice for these replies.