HotDoc Reminders will auto-respond to patients who attempt to cancel or successfully cancel their appointment via an SMS reply.

This feature will help eliminate no-shows by making it clear when an appointment has or has not been cancelled. It will also work to promote greater ease for patients when rescheduling cancelled appointments also.

There is no additional charge to your practice for these replies. They are included as part of the HotDoc Reminders product.
ⓘ What does this feature cost?
What happens if the cancellation attempt is successful?
If the patient is able to cancel via the SMS Reminder, we will remove the appointment as expected from your appointment book.
We will then auto respond to the patient to inform them the cancellation was successful. This message will include your online booking link, directing the patient to your practice page on HotDoc so they are able to reschedule to another date and time: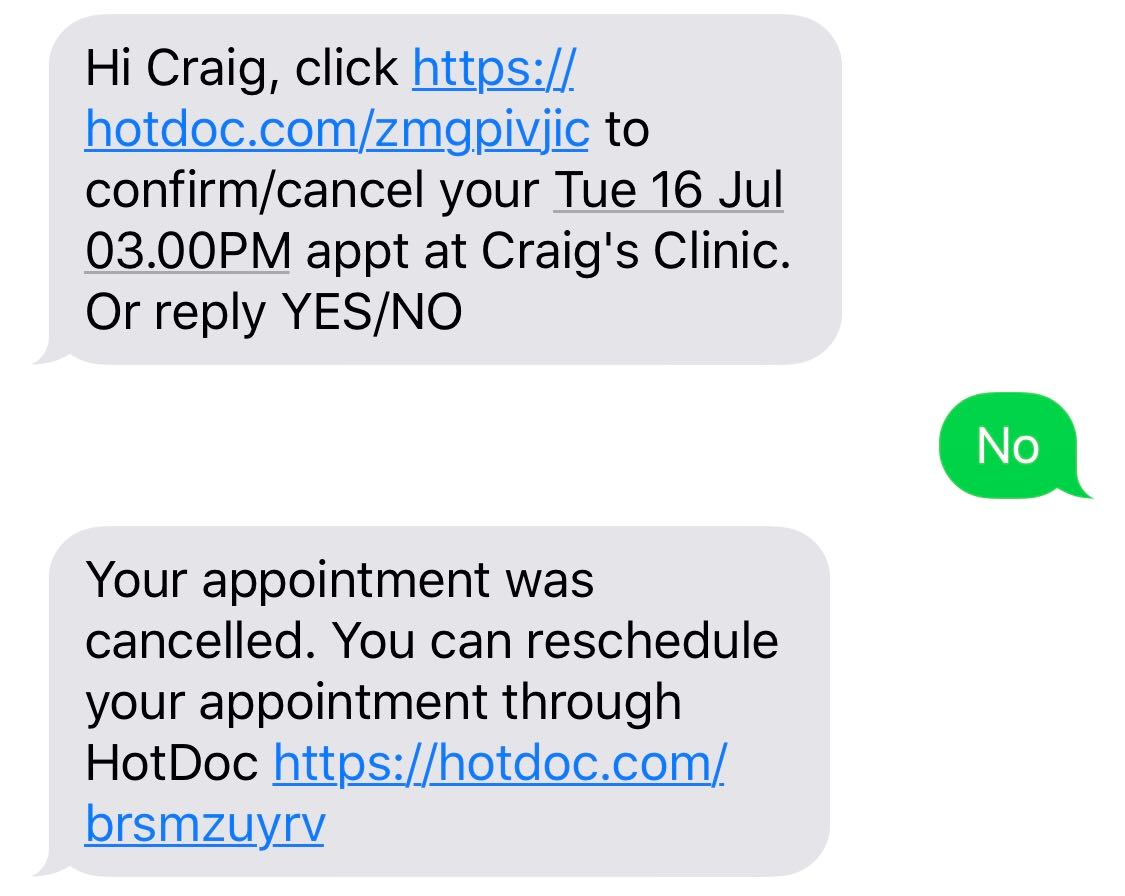 Note: If your practice does not use our Bookings product we will not send this follow up message.
What happens if the cancellation reply is unsuccessful?
There are some cases where a patient is unable to cancel their appointment time using their SMS Reminder because:
the appointment type is not able to be cancelled (has been blocked)

the patient is too close to the start time of the appointment (exceeds a minimum cancellation time)
In these cases, we will respond to the patient to let them know the appointment is not able to be cancelled and they will need to call the clinic instead: