Adding messages to the your check in flow allows important information to be relayed to patients quickly and easily. Messages can be set for both the in person Kiosk and for Mobile Check In.
You can set custom messages:
To add in a message, firstly log into the Dashboard and select Check-in > Settings > Check-in messages: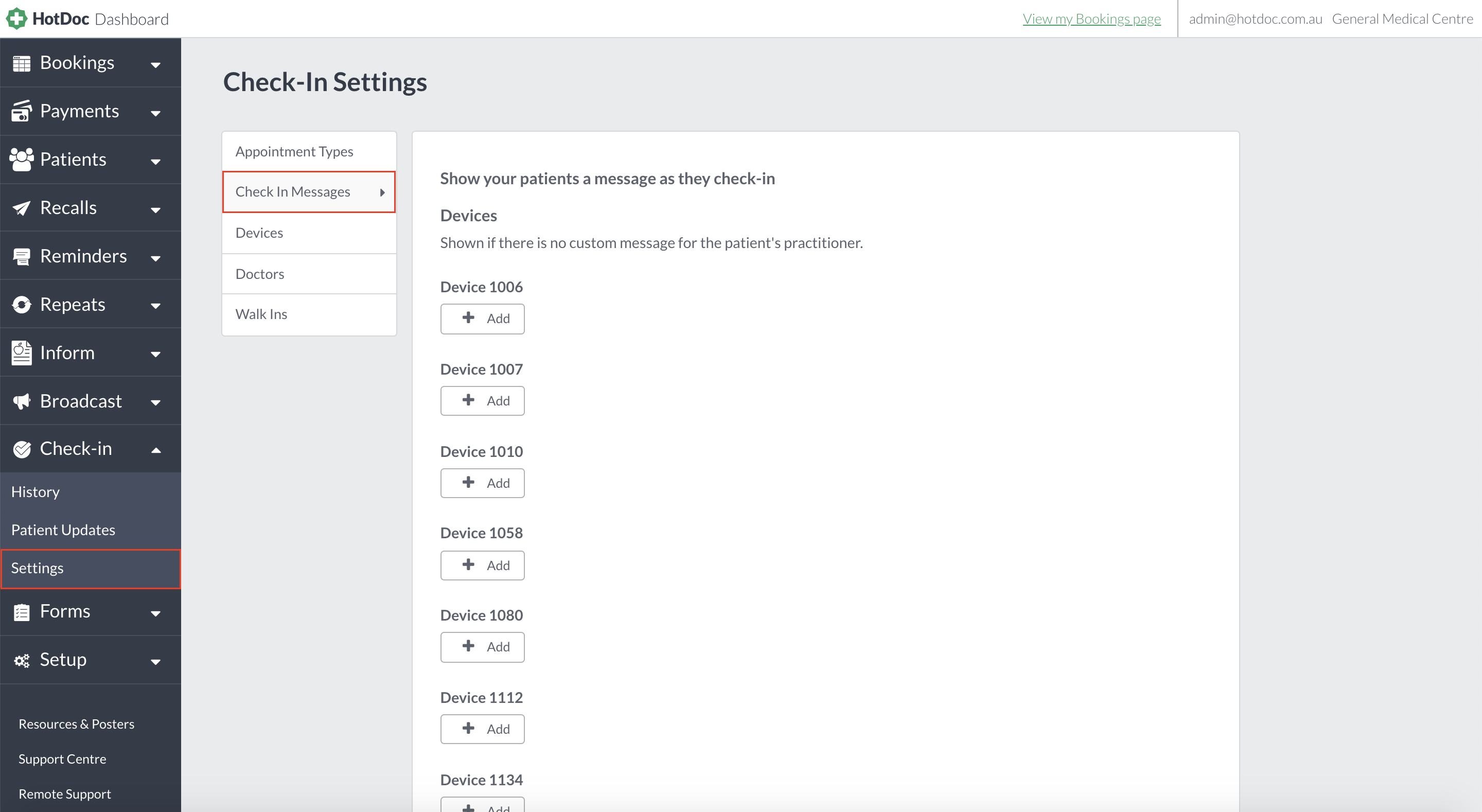 The Device
A default message can be set for the Kiosk device that displays after every check in: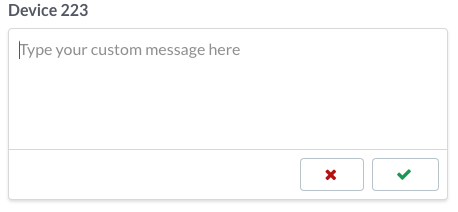 Please note: The Kiosk message will be shown if no message is set for the patient's practitioner.


The Practitioner
Messages can be set for each practitioner, for example to advise there's a room change for the consult or if a medical student will be accompanying today: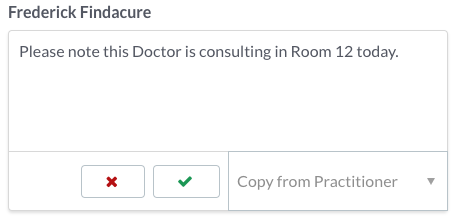 You can easily update any Practitioner's message and copy a message that has already been set for another Practitioner: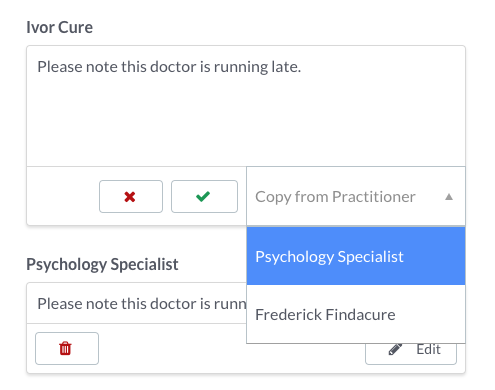 When checking in, any set Check-in message, is show prior to the success check-in page for patients so they are aware any notifications or extra information for their appointment and can select they have read the message: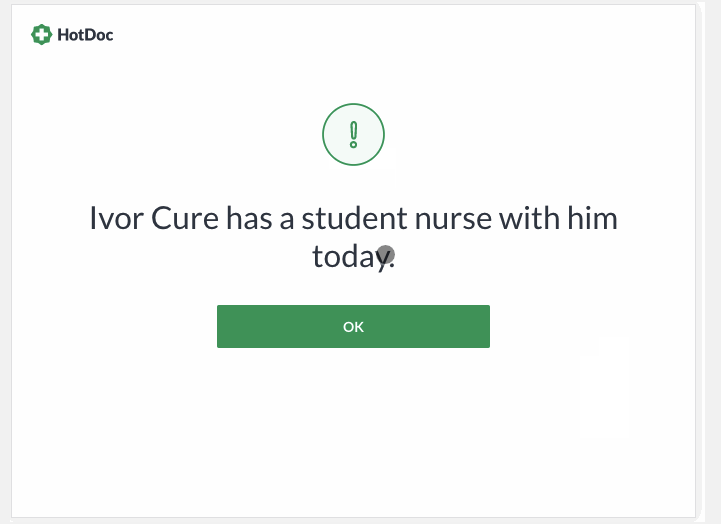 Please note: Practitioner messages are only shown if there is no message set for the patient's appointment type.


The Appointment Type

Messages can also be set per appointment type. This can be handy if you want to let the patient know anything about a specific appointment type e.g. to come to reception for a specific form, or if the appointment has special billing requirements: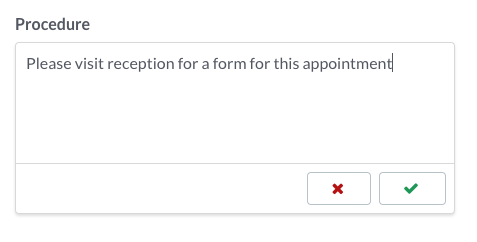 Please note: Appointment messages are shown even if a Kiosk or Practitioner message is set.