It's easy to attach a CSV file to complete the set up for a Broadcast.
In the Dashboard, access Inform > Broadcast > + Create New Broadcast and select here: 

After selecting to upload, the page will display a blue Upload button. Select this button and locate the CSV file to upload.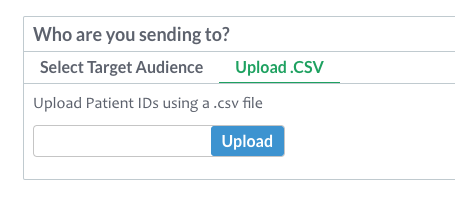 The CSV file must have the practice management system ID column included, or it will not process.
This should be a default when exporting the lists in each practice management system, and you can check the system requirements below: 
Zedmed = FILE_NUMBER
Best Practice = INTERNALID
Medical Director = PATIENT_ID