When activating an Inform Promotions campaign, it's handy to know what it looks like from your patients' perspective before turning the campaign on. Please see the screenshots below for examples of how the campaign appears when activated for Bookings, Reminders, Forms or Kiosk.
How to check activated Inform Promotions campaigns
To see the Inform Promotions campaigns that you have activated, navigate to HotDoc Dashboard > Inform > Promotions:




To view the contents of an Inform campaign you just need to hover your cursor over the campaign image and click on View Details

. This view will show what the patient will see on their mobile device as well as the number of Impressions for this particular campaign.






Please note: "Impressions" are the number of times the campaign has been viewed by your patients.


Inform - Online Bookings
When using our Online Bookings platform, the patient will be shown the promotion after their appointment has been confirmed: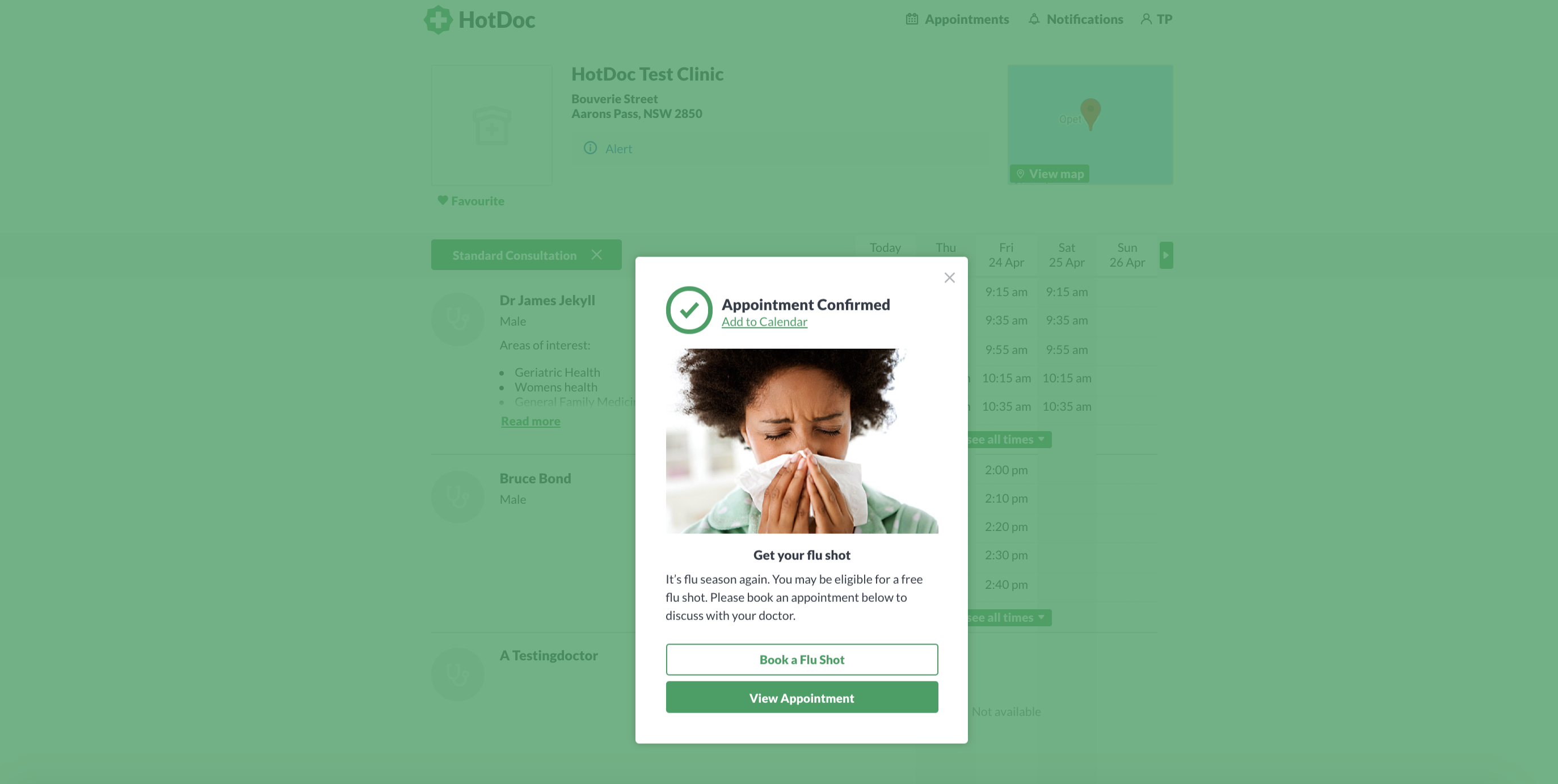 Inform - HotDoc Reminders
When using our SMS appointment reminders, the patient will be shown the promotion after they have clicked on the link to confirm their booking: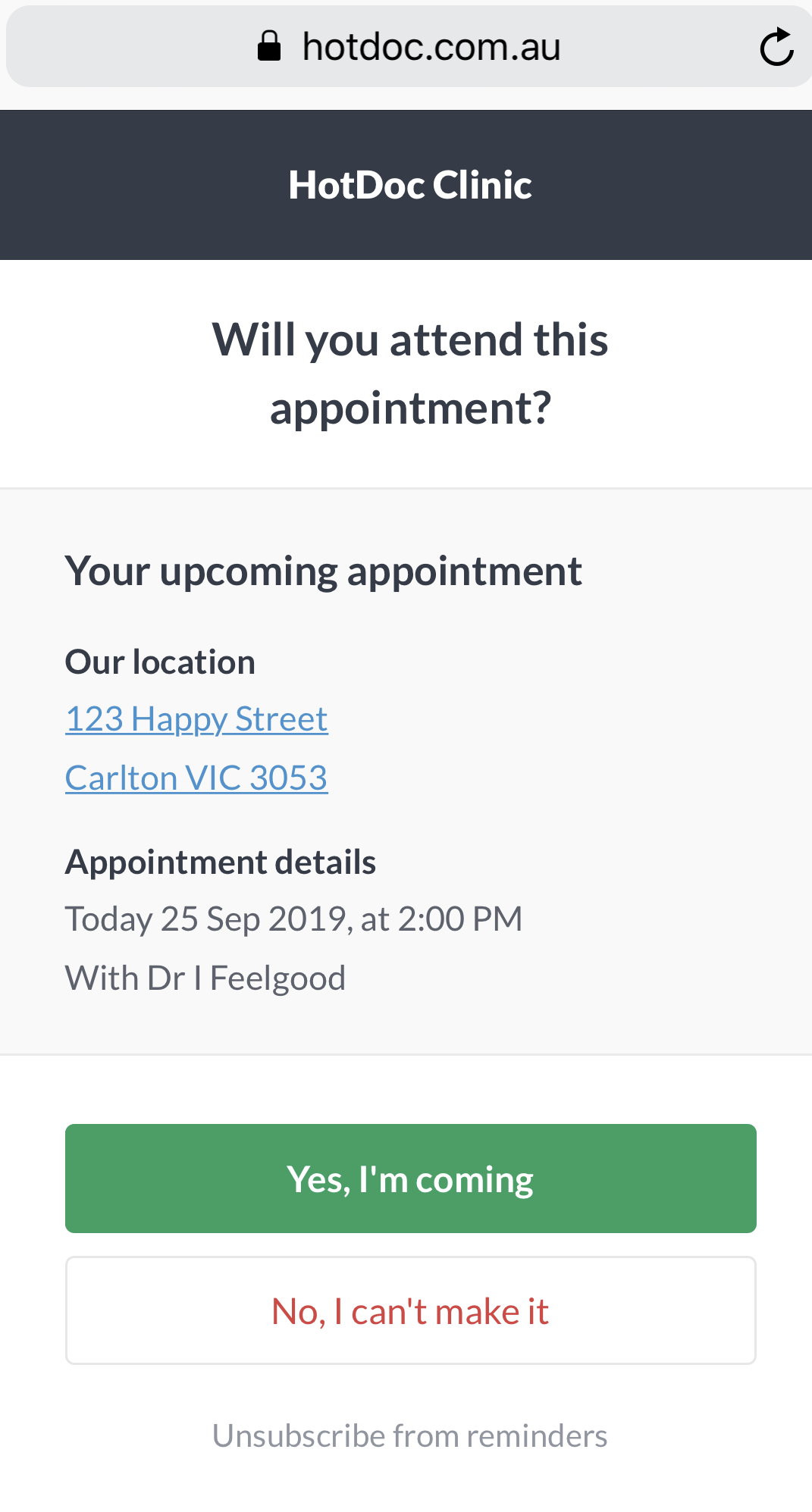 .
Inform - Forms
When using our New Patient Registration form, the patient will be shown the promotion after submitting their form: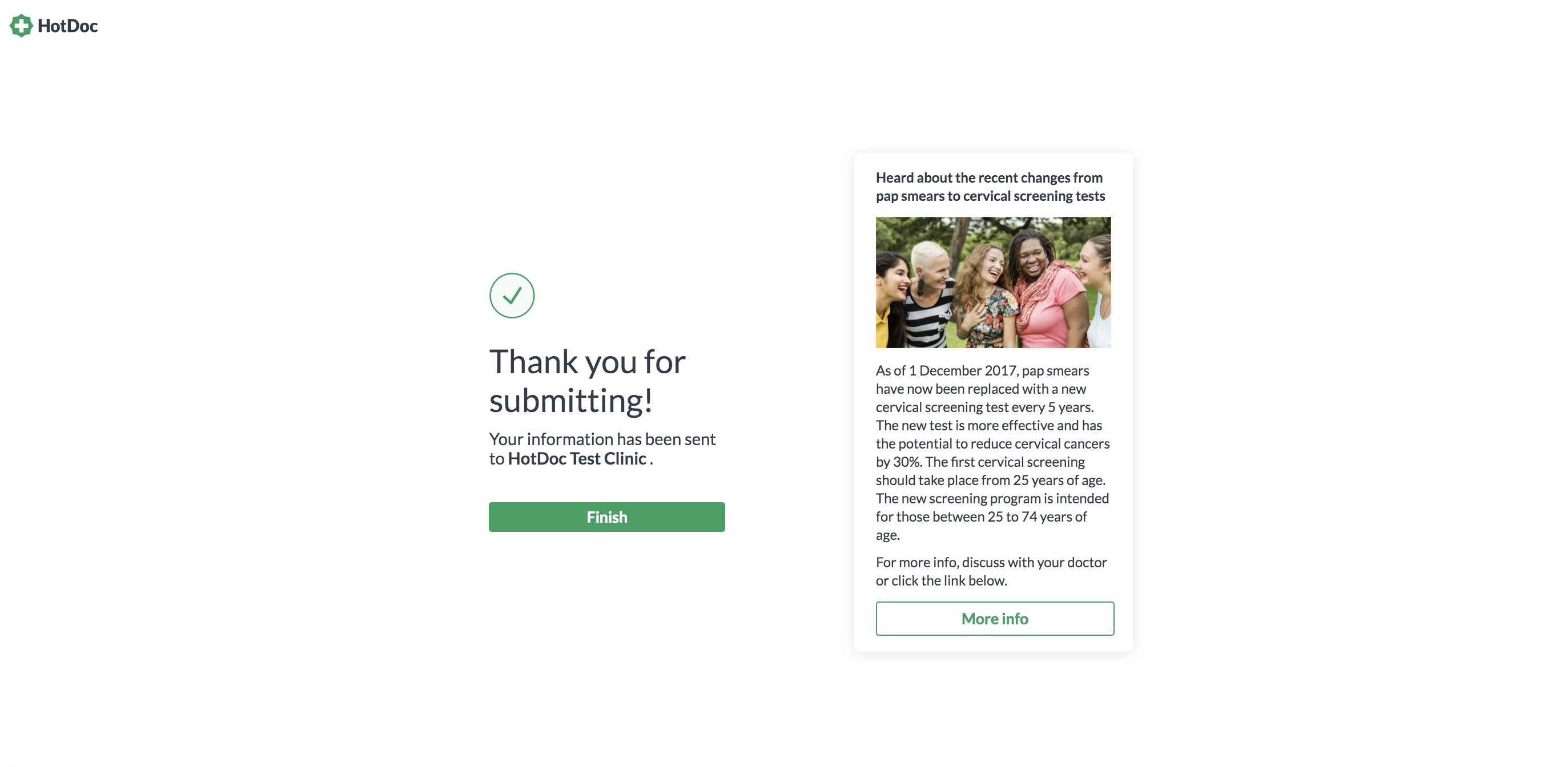 Inform - Check-in Kiosk
When using the HotDoc Kiosk, the patient will be shown the promotion after successfully checking in for their appointment: