Question
Why are there appointments showing on HotDoc when the practitioner is not working?


Solution
If you have sessions set up for your practitioner in your Practice Management System, HotDoc will sync these sessions and display the relevant appointment times online.
If you locate a session in your PMS which you do not wish to show online appointments for, you can either choose to delete the session, or add a hidden session in HotDoc to prevent it from showing online.
To fix this issue:
Best Practice
Navigate into Setup > Sessions > select the relevant practitioner.
Please review their standard sessions and extra sessions: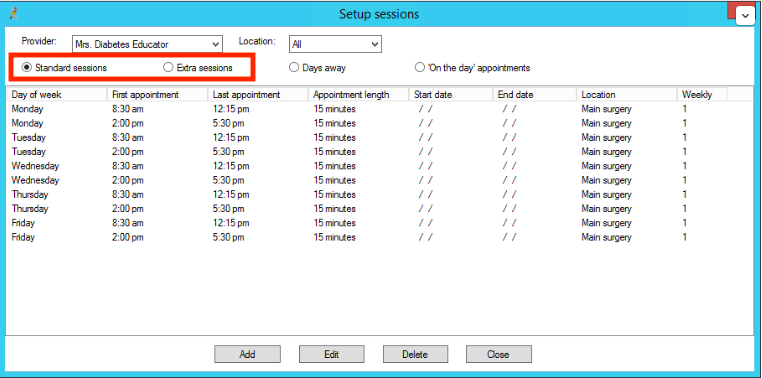 PracSoft
Navigate into Setup > Availability.
Select the relevant doctor and check the relevant days to see if there is a session setup. Please also review your special sessions: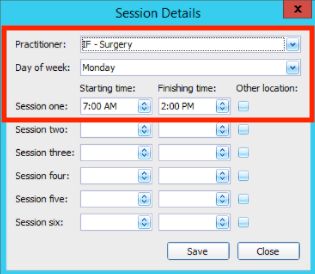 ZedMed
Click on Appointments to locate the appointment book. Then navigate into View > Setup > Schedules.
Locate the relevant doctor and check their sessions. It should look like this: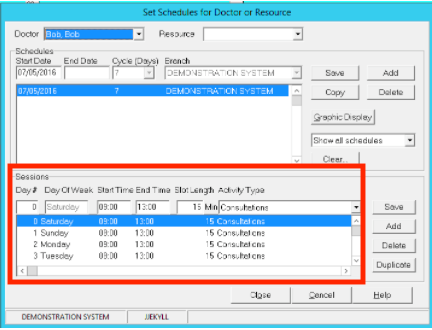 Helix
Navigate into Settings > Users > click the Appointment Book.
Select a Centre, Work Area and HCP. The sessions should then show as indicated in the screenshot below: