If your practice is using Best Practice as your appointment book system, there are a couple of ways in which we indicate the status of your HotDoc Reminders in the book.


Please note that the coloured dot reminder indicators are only available to clinics running BP Jade and above.
ⓘ
How do I enable the coloured dots in BP?
Open Best Practice and click Setup, then Configuration.




Select Appointments, then tick Automatically show attendance status on appointment book, then Save.





Next open Appointment book, then View > ensure Attendance icons is ticked.



Appointment reminder has been sent

If the appointment reminder has been sent to the patient but they've not yet confirmed or cancelled, this will be represented in the appointment book with a yellow dot.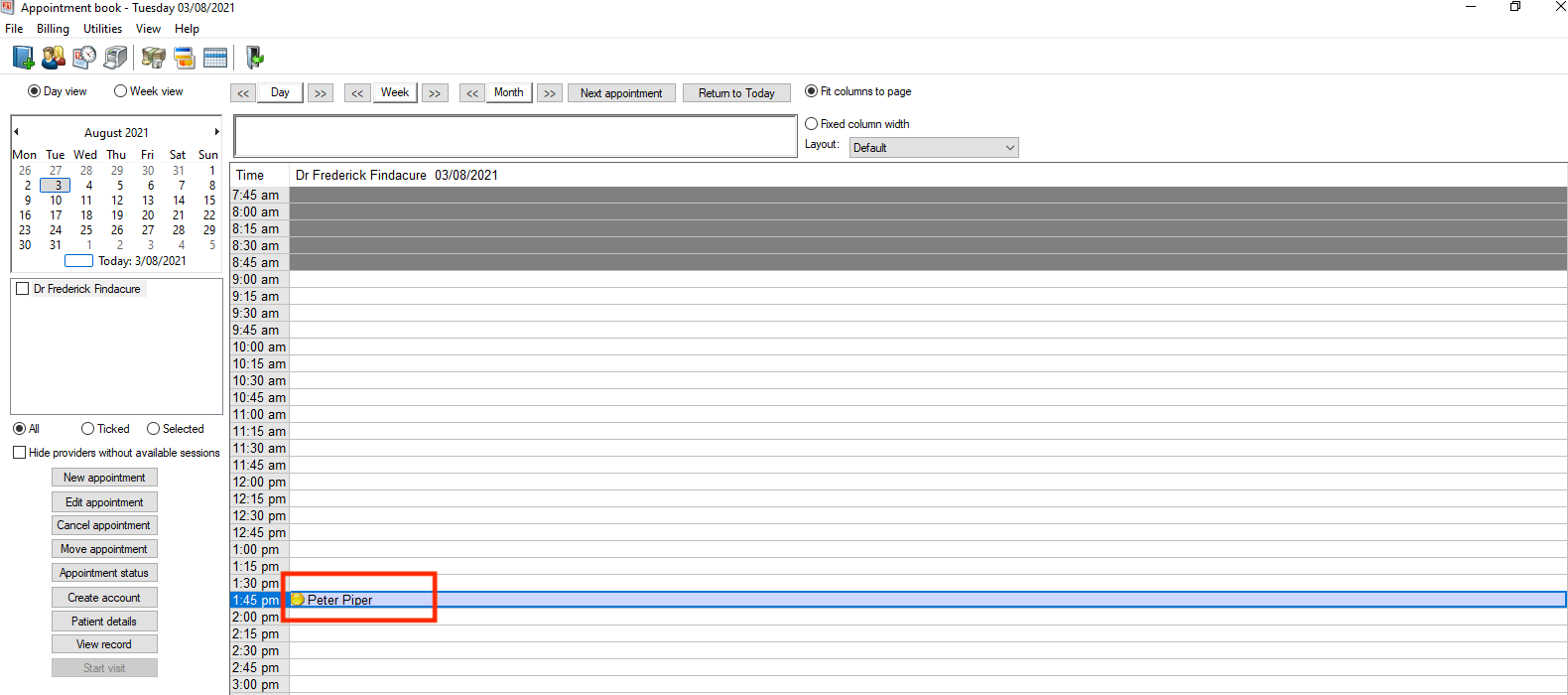 Appointment has been confirmed
If we have sent a reminder to the patient and they have confirmed their attendance, we will write back a [C] for confirmed as well as a green dot.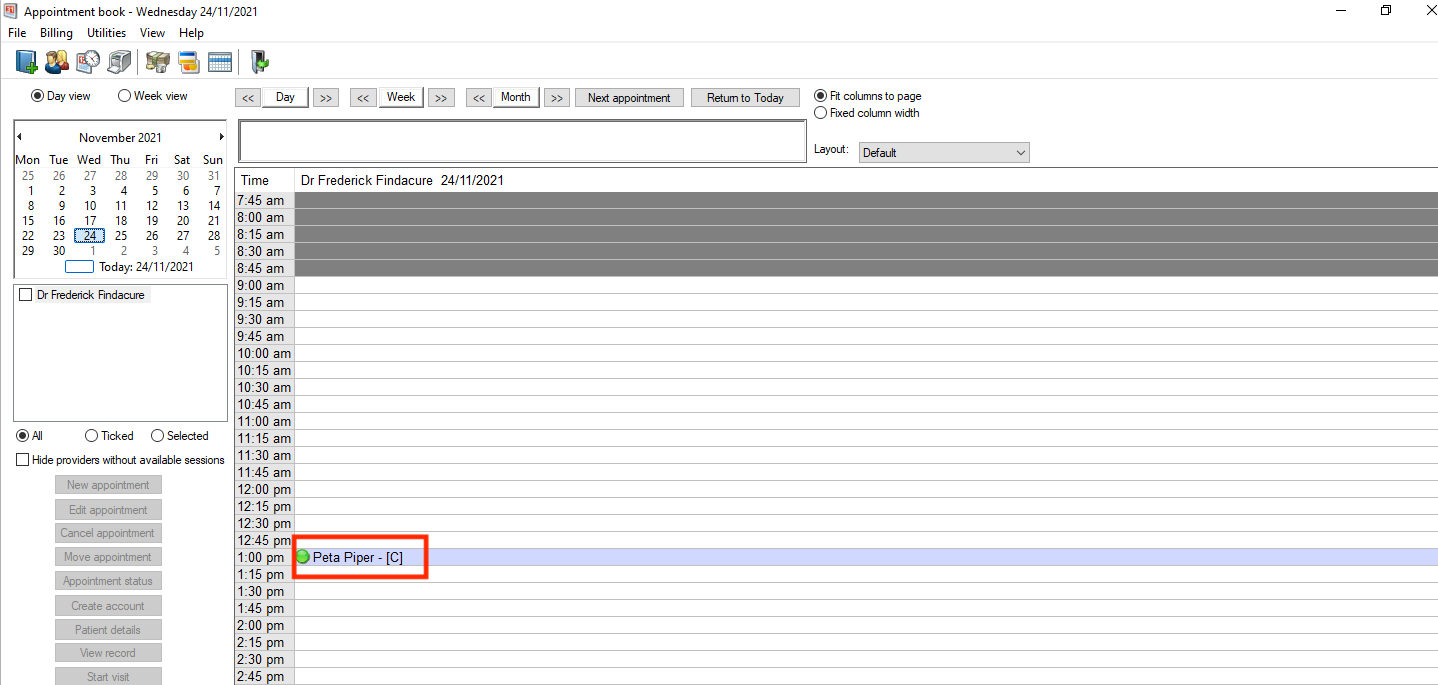 Appointment has been cancelled
If the patient cancels their appointment, we will automatically remove the appointment from the book. Therefore, we will not write back a red dot.