If a patient has unsuccessfully tried to cancel their appointment either in the HotDoc app or via their Reminder message, there could be several reasons.
Your clinic's settings can be configured to prohibit appointment cancellations:
For all reminders: Clinic-wide setting

For individual practitioners: Either for a specified time period or completely for that practitioner

For specific appointment types: Standard, Care Plan, etc.

For specific Reminder types: Regular, Immediate, Early, etc.
Please note, these settings may not be visible on your Dashboard, but if configured will stop patients from being able to cancel via their SMS reminder and any bookings they've made with their HotDoc account.
What will patients see?
When a patient tries to cancel an appointment via their reminder message but is unable to, they will receive an automated reply directing them to contact the clinic directly: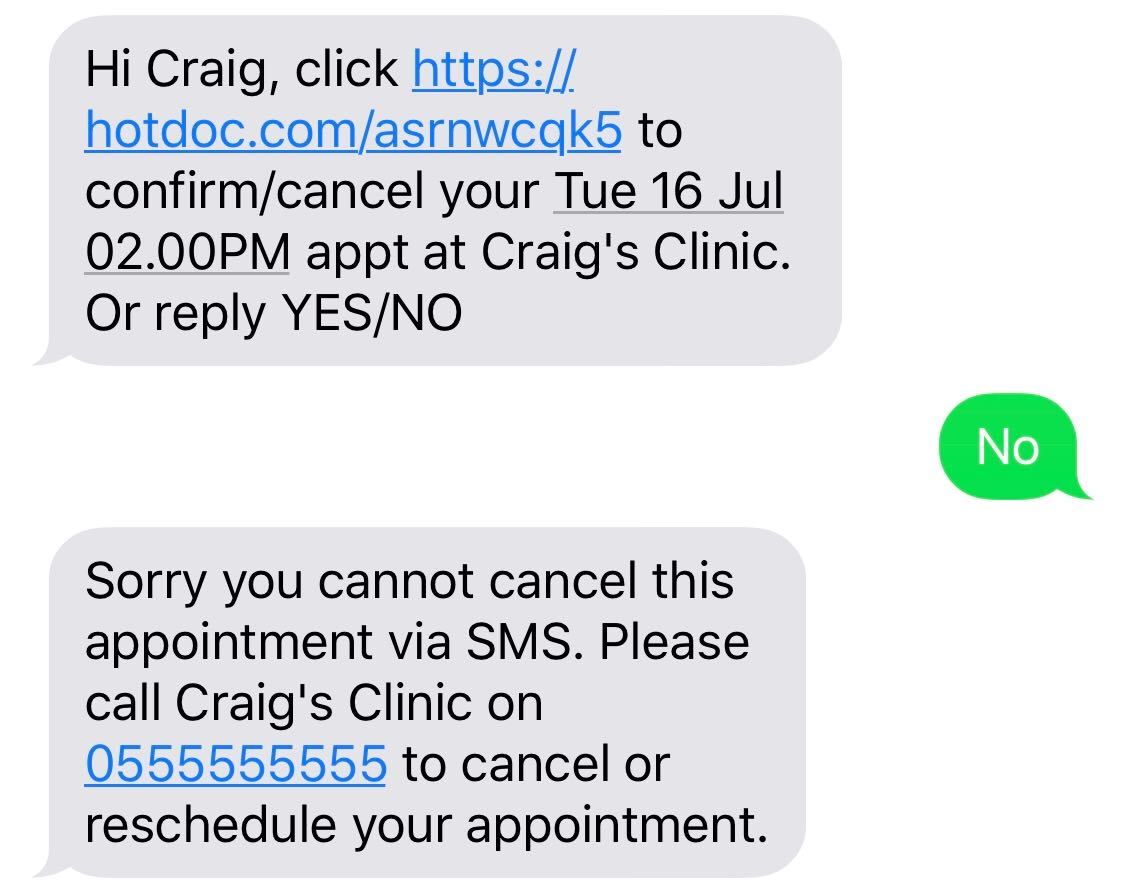 When trying to cancel via the HotDoc app, they will be directed to the clinic: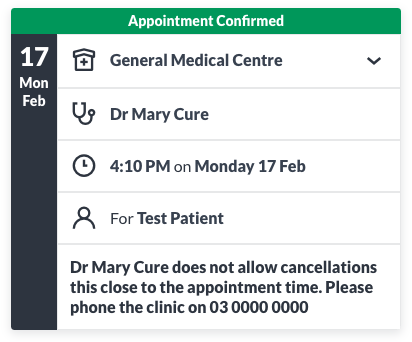 Further information can be found on the following support article: Smart Cancellation Replies


Best Practice Jade SP2 and above
Best Practice's Jade SP2 update prevents third parties from being able to cancel Recall appointments. In these cases, the clinic will be notified by email when a patient attempts to cancel so that the request can be manually actioned.