A sequence is assigned to a Template Group to allow you to control the course of communication that a patient receives for their Recall reason.
Some recall reasons may require multiple contact attempts because they are more important for the patient to be recalled, while other reasons may only require one contact attempt. Consequently, HotDoc Recalls lets the clinic choose which sequence to assign to a Template.


What does a sequence look like?
You can see a list of your clinic's sequences by editing or creating a new template and then expanding the drop down menu in Remind patients via: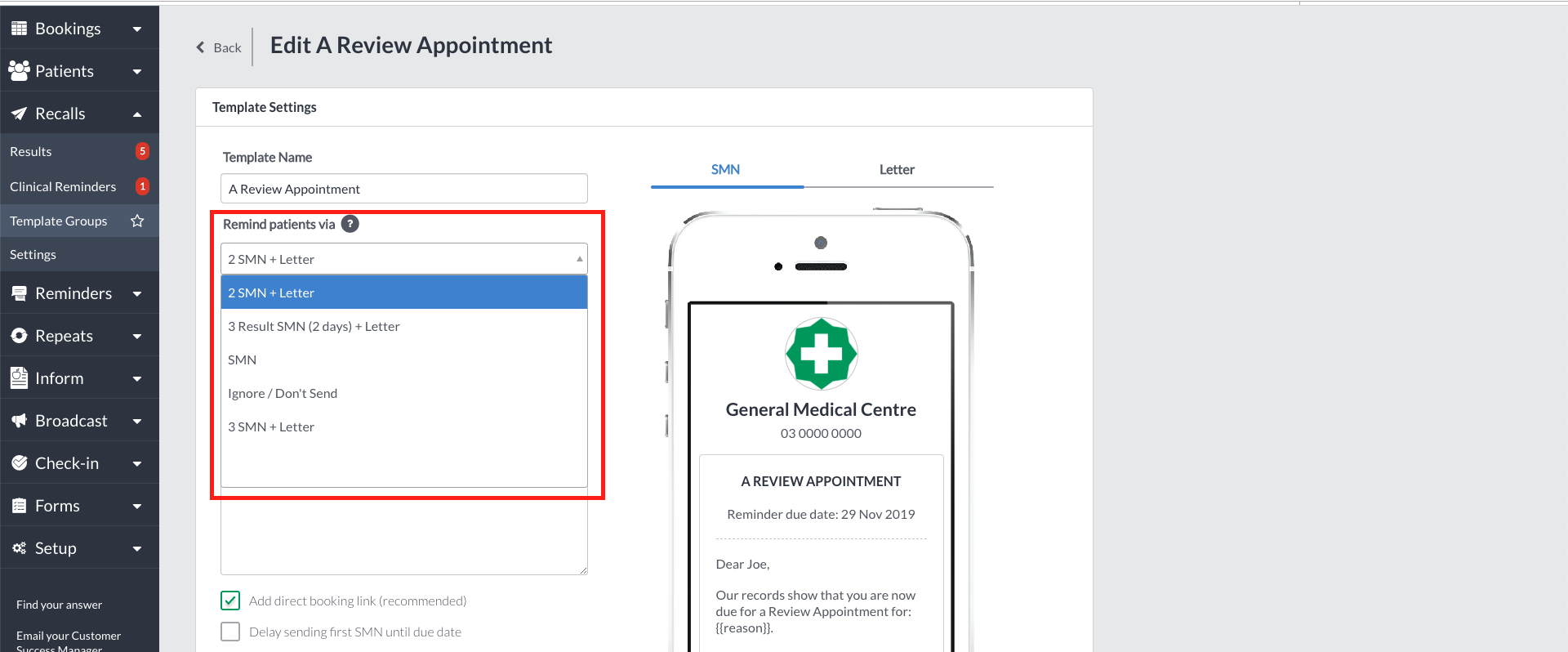 Examples of a sequence include:

3SMN + Letter (HotDoc sends 3 SMS to the patient and then the recall goes to a letter stage)
2SMN + Letter (HotDoc sends 2 SMS to the patient and then the recall goes to a letter stage)
Ignore/Don't Send (HotDoc will automatically mark the recall as Done when it's synced into the Dashboard)


Can I create a custom sequence?
By default, you will have a number of sequences already created when Recalls is activated for your clinic. These default sequences should provide enough variation to get you up and running.
However, if you have a specific need, you can also request a custom sequence by contacting our Support Team using the green 'Support' button below.