Best Practice - Medical Director (Pracsoft) - Zedmed - Optomate - Dental4Windows - HotDoc Calendar
Question
If a patient cancels their appointment via responding to an SMS appointment reminder, what do they see?
Solution
HotDoc will auto-respond to patients who cancel their appointment reminder via SMS reply. This will make it clear to the patient when an appointment has or has not been cancelled, as well as provide the patient an option to easily reschedule.
What happens if the cancellation attempt is successful?
If the patient is able to cancel their appointment reminder via the SMS reply, we will remove the appointment from your appointment book. We will then automatically respond to the patient to inform them the cancellation was successful.
This message will include your online booking link, directing the patient to your practice page on HotDoc so they are able to reschedule to another date and time: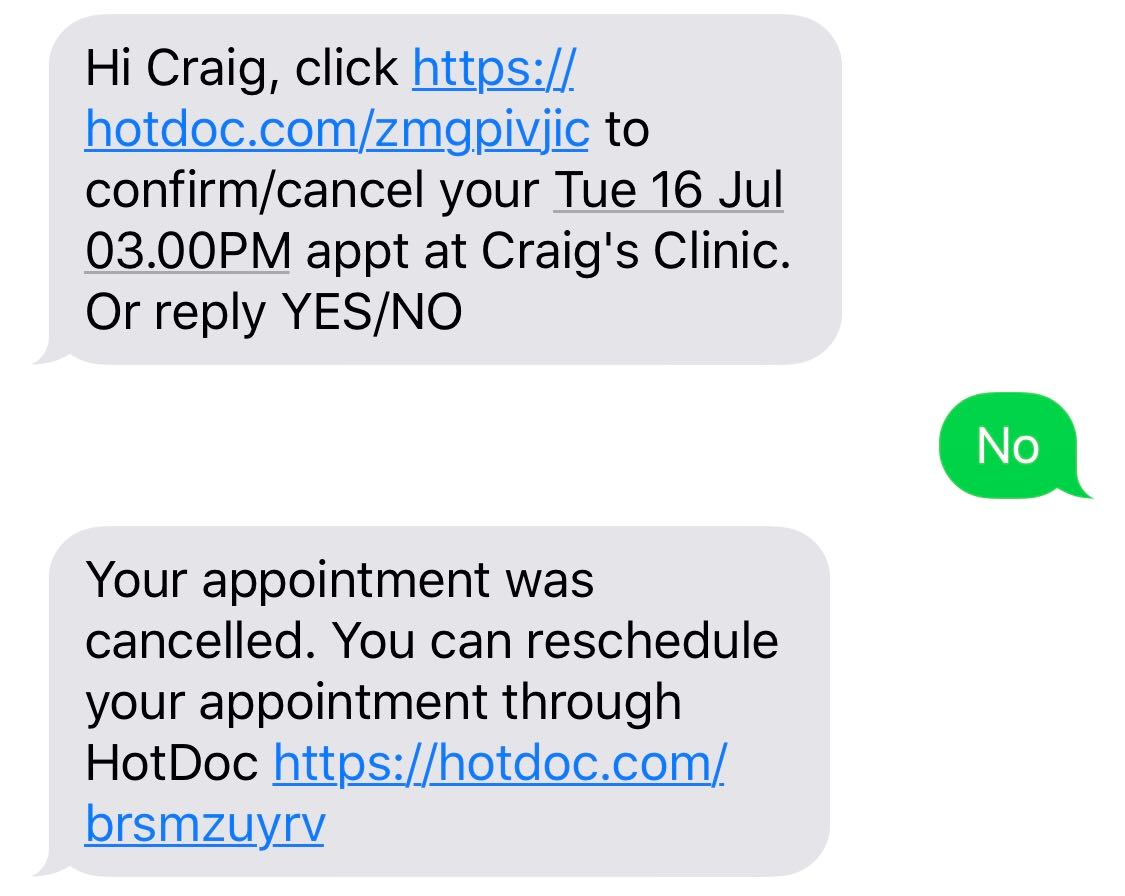 Note: If your practice does not use our Bookings product we will not send this follow up message.



What happens if the cancellation reply is unsuccessful?
There are some cases where a patient is unable to cancel their appointment through responding to the appointment reminder via SMS reply because:
the appointment type is not able to be cancelled (cancellations have been blocked)

the patient is too close to the start time of the appointment (exceeds a minimum cancellation time)
In these cases, we will respond to the patient to let them know the appointment is not able to be cancelled and they will need to call the clinic instead.

We will also send your clinic a notification of this in attempt the Sidebar. Please see What can a patient respond with? for more information.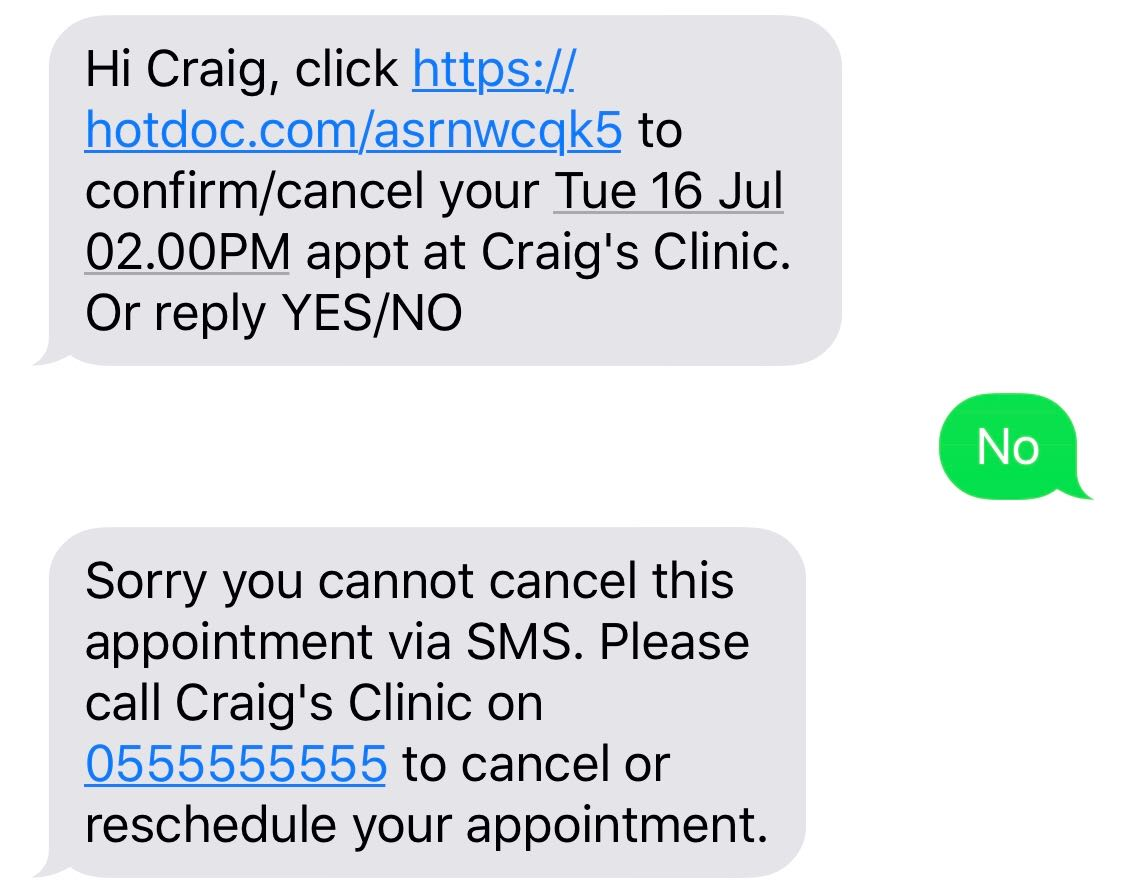 Example of a Smart Reply for an appointment type that cannot be cancelled
The link in the SMS reminders sent by HotDoc will always include:
- One of these domains: htd.io, hotdoc.com and hotdoc.com.au
- A string of letters and numbers that is unique to the appointment

If you believe a patient received a scam message instead - it doesn't match the above criteria or your chosen wording for reminders - you can ask them to report it (on iOS or Android). For more information on phishing and scam messages, please check this Australian Cyber Security Centre (ACSC) Guide.
ⓘ Please Note