Best Practice - Medical Director (Pracsoft)
Question
What is HotDoc Results?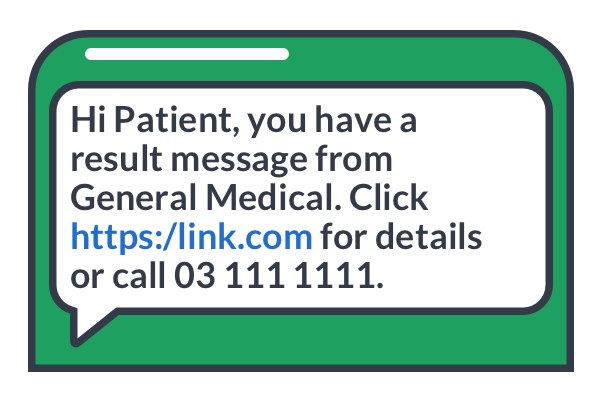 Solution
HotDoc Results is a communication tool for practices to recall a patient based on a GPs recommendation from a test result.
Results aims to streamline current workflows for nurses and reception staff who would otherwise call or manually SMS a patient in order to get them to book an appointment to discuss their test results.


Results sits within our Recalls product suite and uses our Recalls technology to send and manage the communication with a patient regarding their test results.


Once test results are actioned by a GP, those results are synced from the Results Inbox in the clinical software and allocated to a HotDoc recall template.


The practice can decide when they want to start the sequence for an individual patient and send an SMN or Push Notification.



A Result recall is marked as done when the result has been marked as notified in the clinical software.
Learn more about HotDoc Results by reading some further material here: HotDoc Results