Best Practice - Medical Director (Pracsoft) - Zedmed
To improve uptake and visibility with HotDoc as your chosen online bookings platform, patients can be asked to download the HotDoc application after checking in through the Kiosk at your practice.
1. The Patient Journey
Once a patient has successfully checked in, they will see the following screen encouraging them to download the HotDoc app: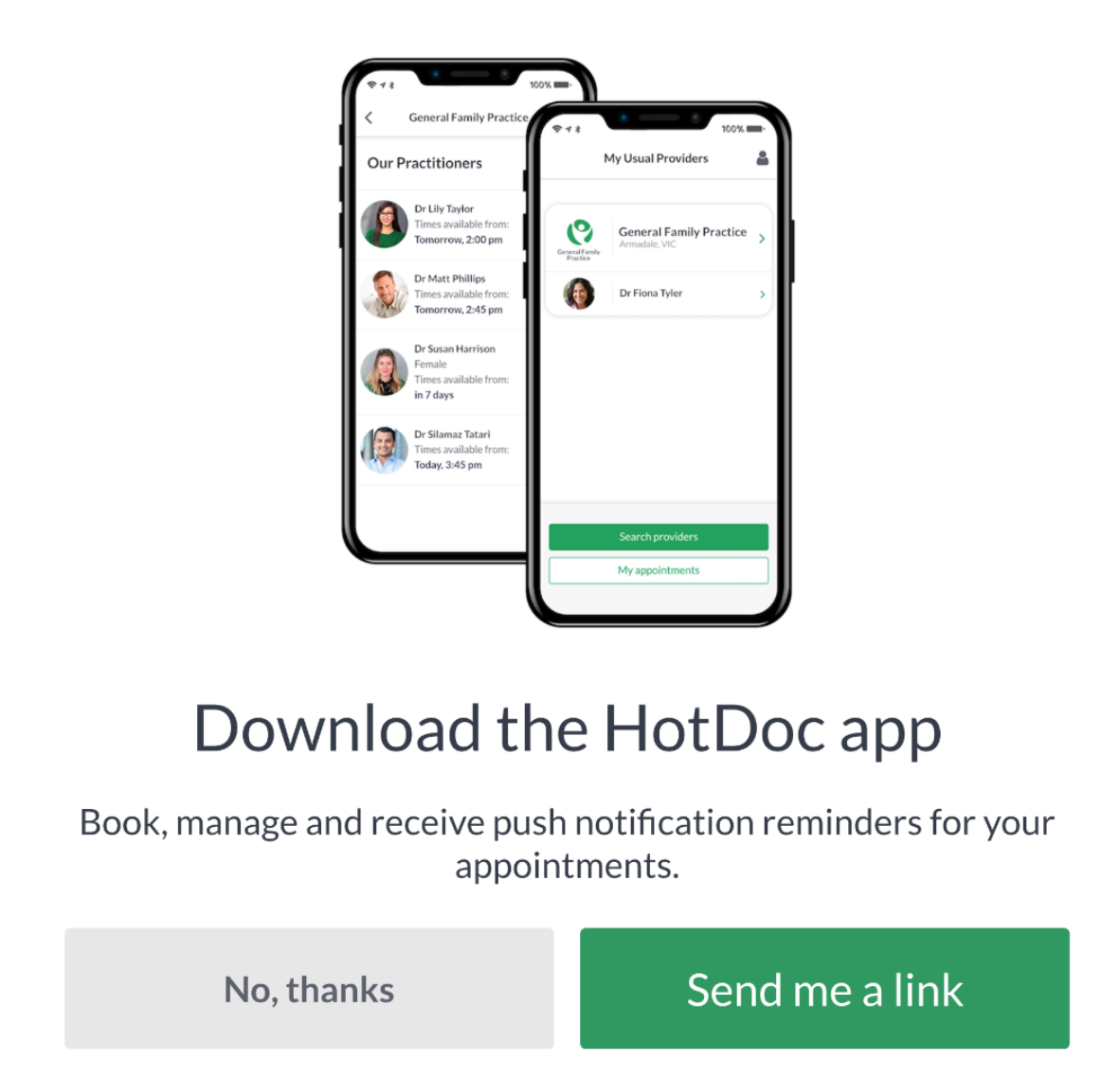 If the patient taps "Send me a link", HotDoc will send an SMS to the patient with a link to the App Store. Once they download the app, your medical centre will be added to their home screen and shown every time they open the app.


There is no additional cost for sending this SMS. It's a free and easy way of encouraging patients to book with your practice the next time.
2. Educate your team
Click here to learn additional ways to encourage patients to download the HotDoc app!