Creating a digital form for your new patients to fill out is easily done through the Dashboard.

1. Firstly log into the HotDoc Dashboard and navigate to Forms: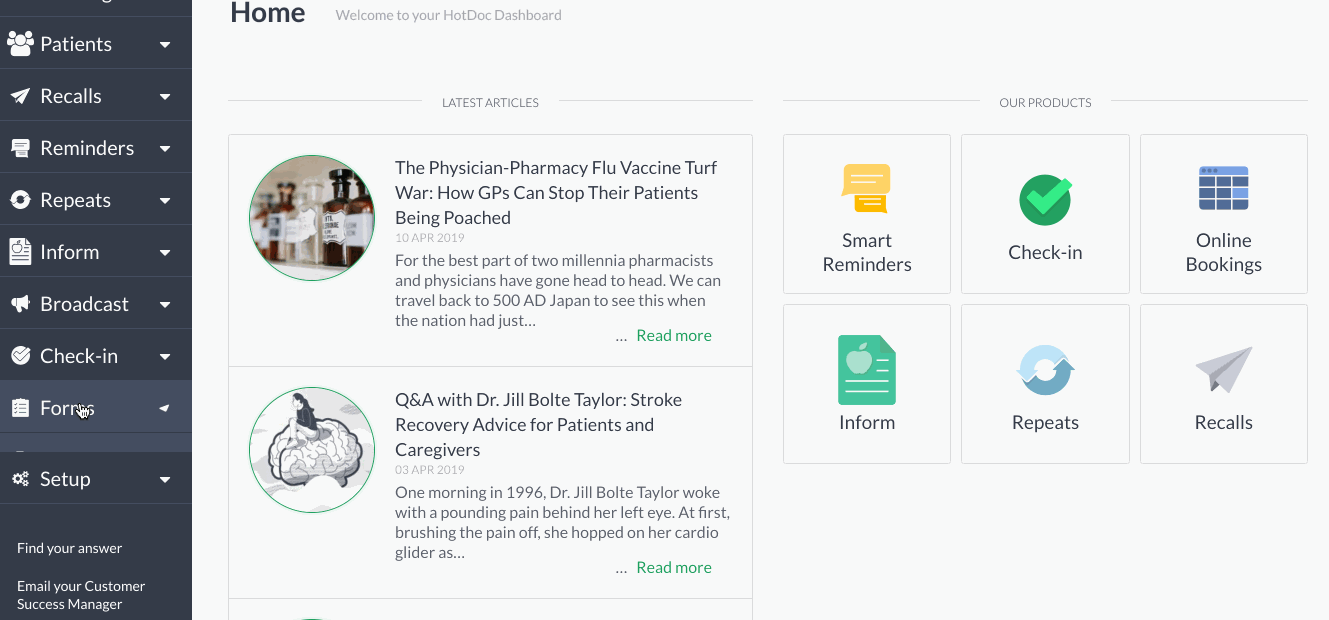 2. Choose either our clinical form or demographic form, where you can make fields optional or required: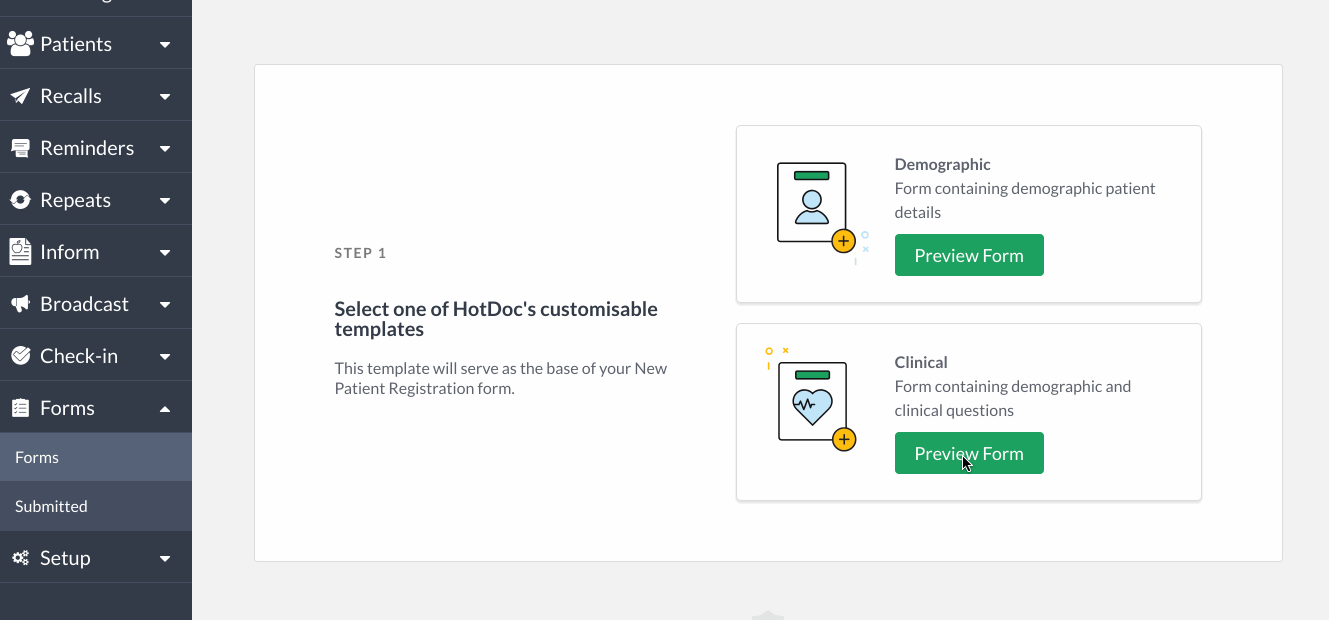 3. If you want to remove an entire section, 'select remove section':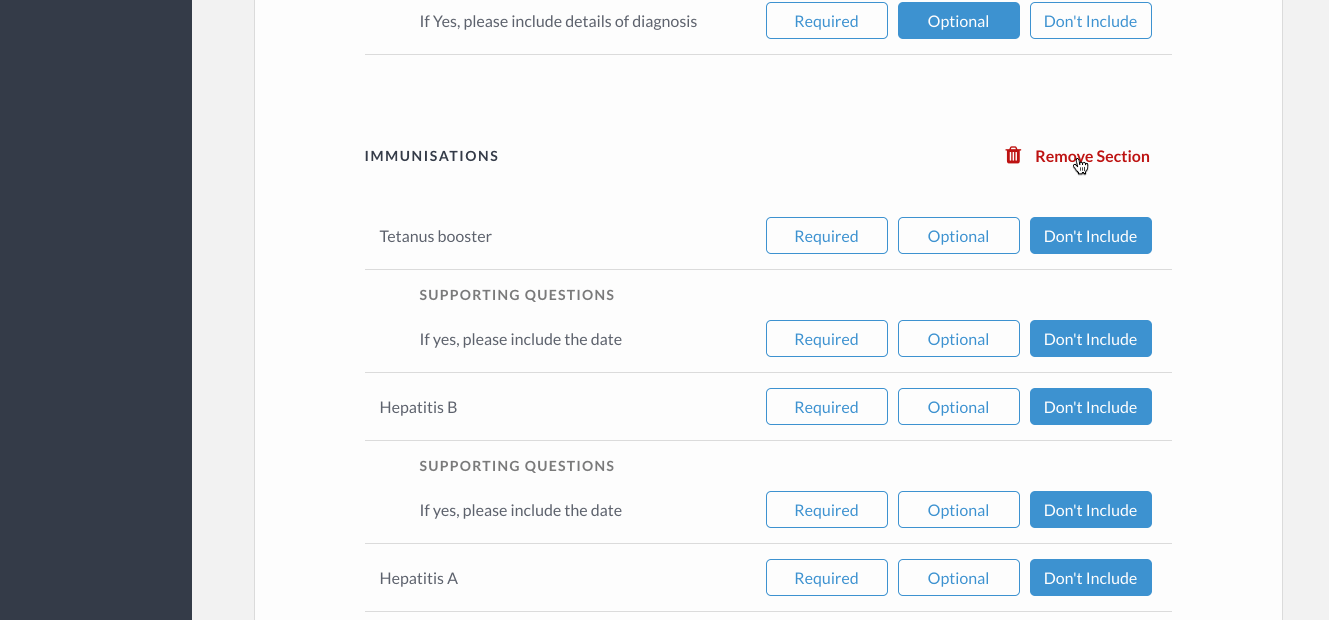 4. You can then add in a Custom message and a link to your privacy policy: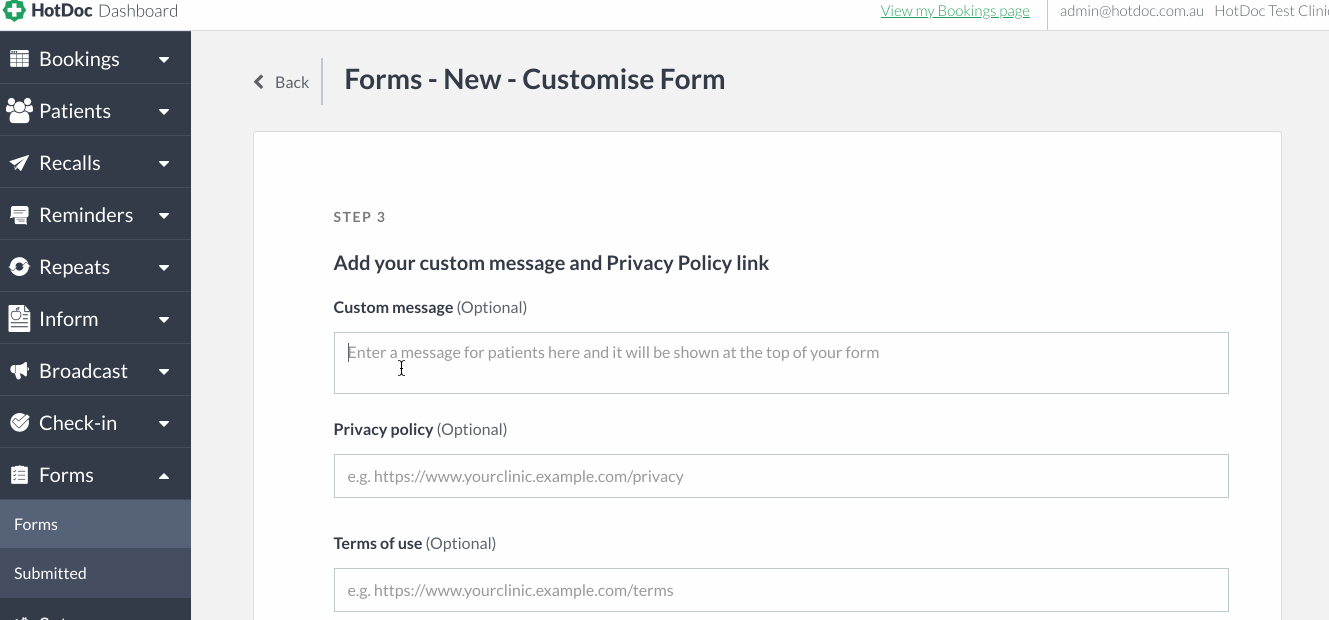 5. Once your form is completed you can select preview, to view your form:

6. You can then select 'live' when you are ready to switch on your form. Once live, if you need to make it unavailable again, select `Make unavailable` and the form will no longer be shown to patients.
If you have any questions, please reach out to your Customer Success Manager.