If your clinic uses Best Practice, you may find that you have access to a special feature of the Sidebar which allows you to easily manage patient consent for HotDoc SMS products.
To access the latest update, please click the HotDoc logo (top left) of your Sidebar to refresh:

From here you can check and update patient consent in 3 easy steps!
Step 1: Search for the patient by name the same as you would in Best Practice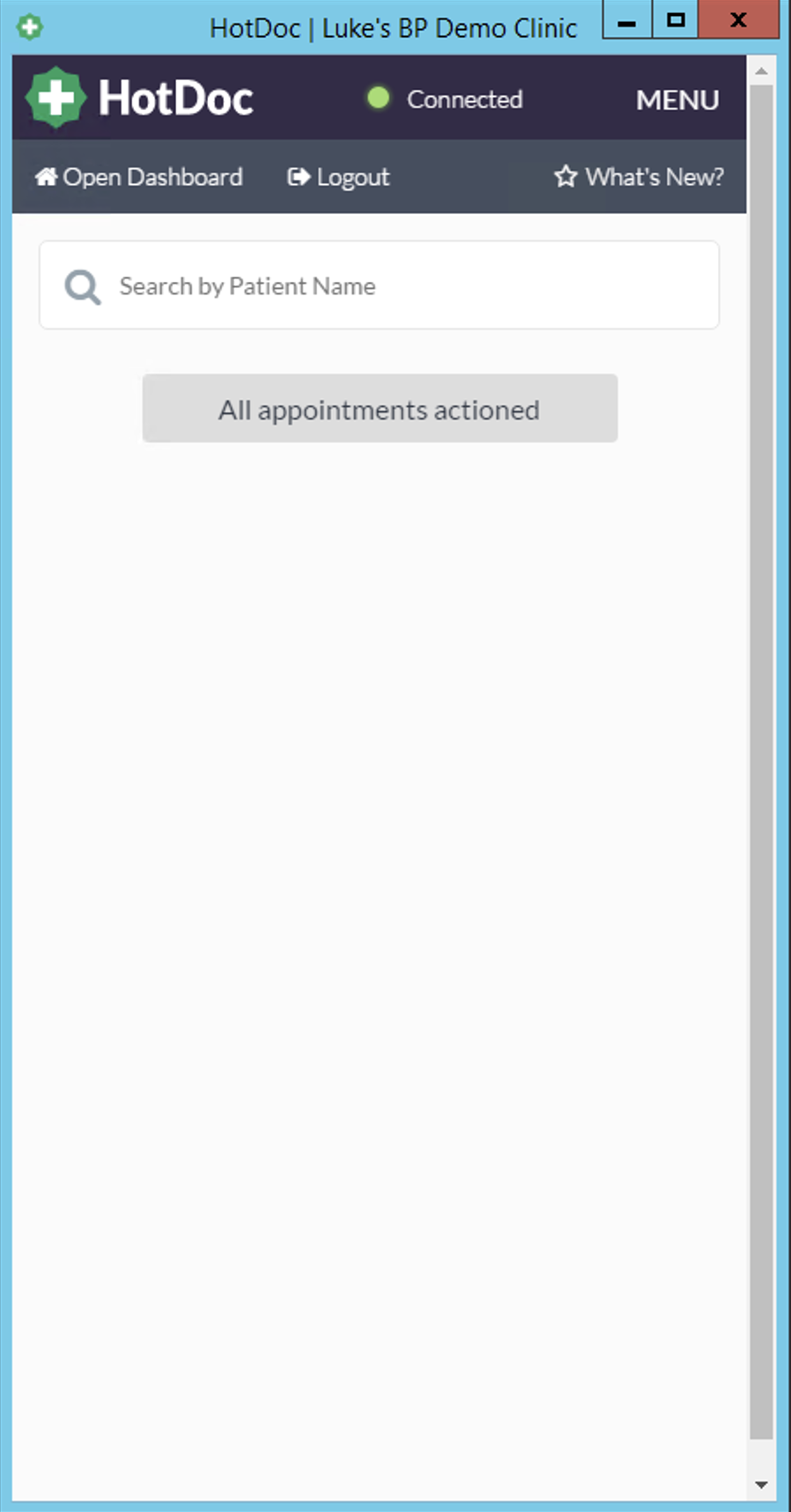 Step 2: Locate the correct patient using DOB and click SMS Consent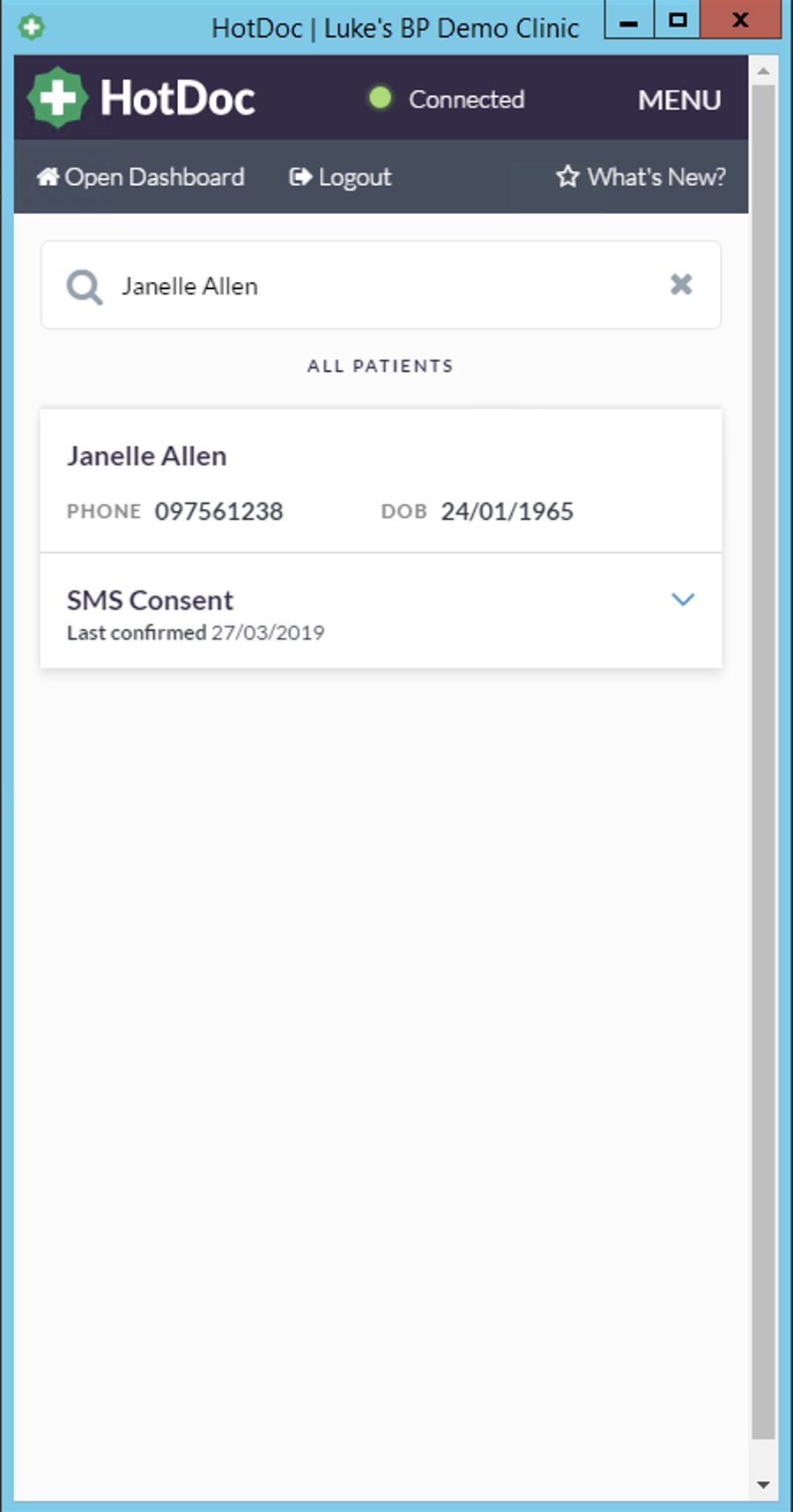 Step 3: Review/Update consent settings and click Confirm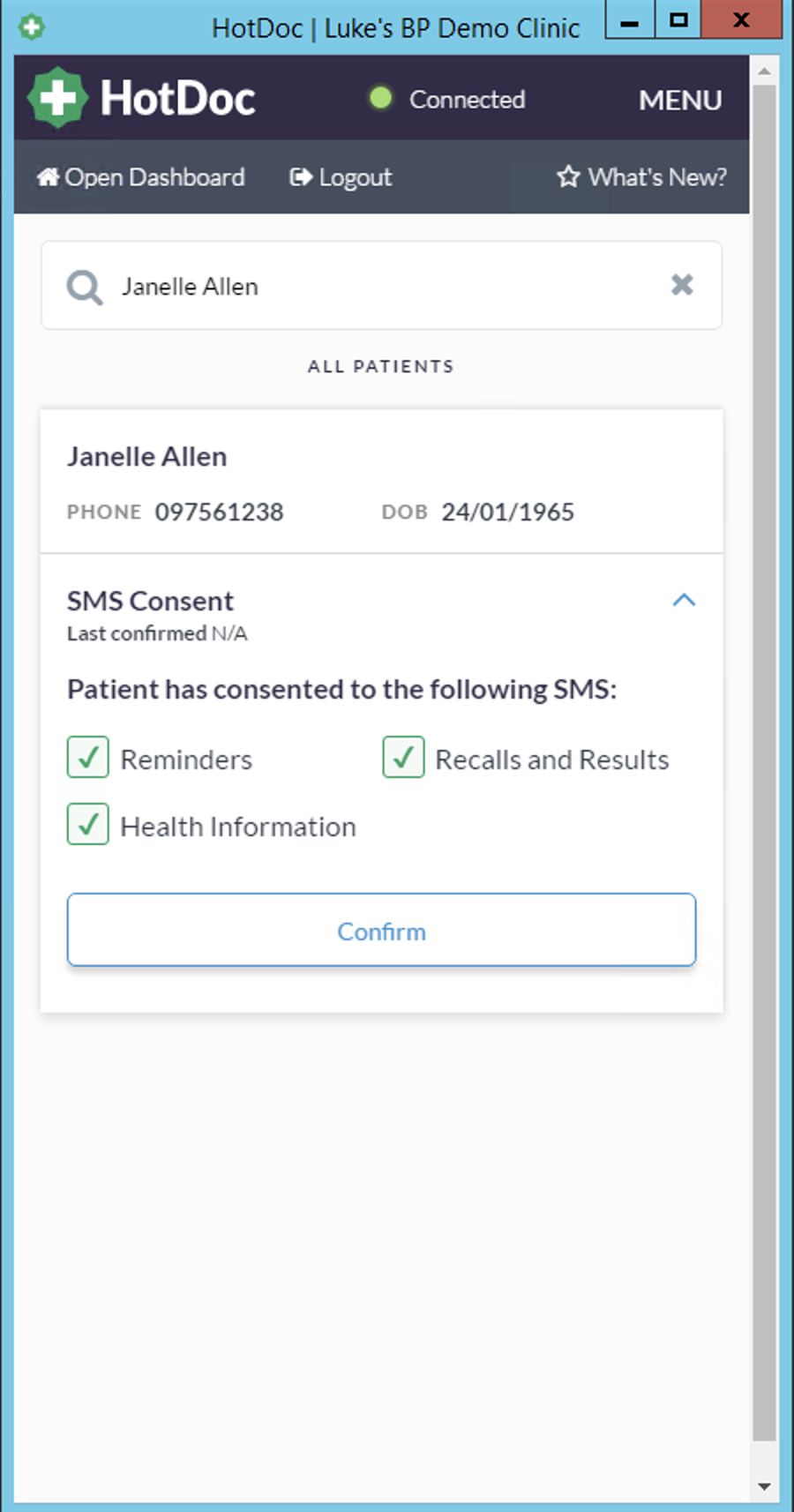 The patient record will update with today's date, giving you a history of when consent was last confirmed.
From now on...
As of today, all new patients will be opted-in for SMS communications. When a patient does not consent to SMS communications they must be opted out using the new HotDoc Sidebar functionality using the three simple steps above.  
If you have any questions, please reach out to your Customer Success Manager - we're always here to help!