If you have a practitioner at your clinic who you would prefer not to accept new patients via online bookings, you are easily able to disable these, ensuring that a new patient is instead redirected to call the clinic.
To do this, please follow the below steps:
 1. Login to your clinics Dashboard 
2. In the left hand menu, go into Bookings > Practitioner Setup


3. In this menu, click 'Edit' for the relevant practitioner you would like to make this change for
4. Once in their practitioner profile, scroll down to where it says 'Online Bookings Settings'
5. Here, you are able to select 'tell new patients to call the clinic'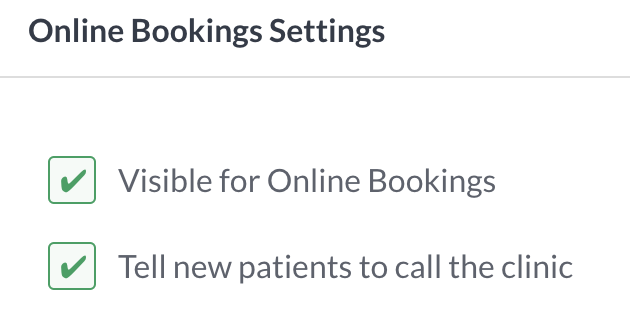 In doing this, when a new patient goes to make a booking, they will be redirected to call the clinic, receiving this below alert.