Patient Search allows you to search specifically for an active patient in your clinic's database and view or edit their opt out preferences for HotDoc SMS services.
Simply click into the 'Patients' option in the Dashboard then select 'Patient Search'.
From here, enter the patient's surname and DOB, then click the green 'Search' button. This performs a search of active patients only in your patient database and brings up any exact matches on the next page.
On the patient match page, click the green 'View' button and select any SMS options you wish to opt the patient out of, remembering to 'Save' your changes.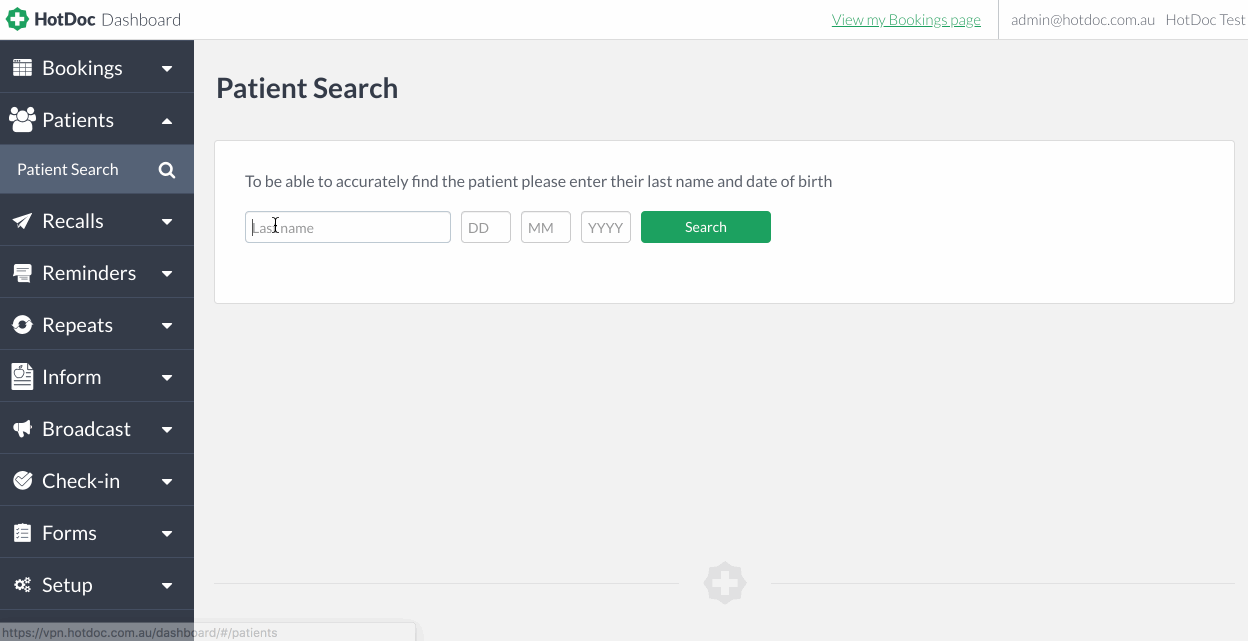 To opt a patient back into SMS communication, repeat the steps to above to search for the patient, uncheck the corresponding SMS box and save changes again.