Signing up for a HotDoc webinar is as easy as heading to the webinar section of the HotDoc blog using the link below:
HotDoc Blog
From here you scroll down to the 'Category' section and filter by 'Webinars (CPD Points)'

All webinars links are organised by date with the most recent showing first. Click into the first link to learn more information about the upcoming webinar. You can then scroll down and input your details to register: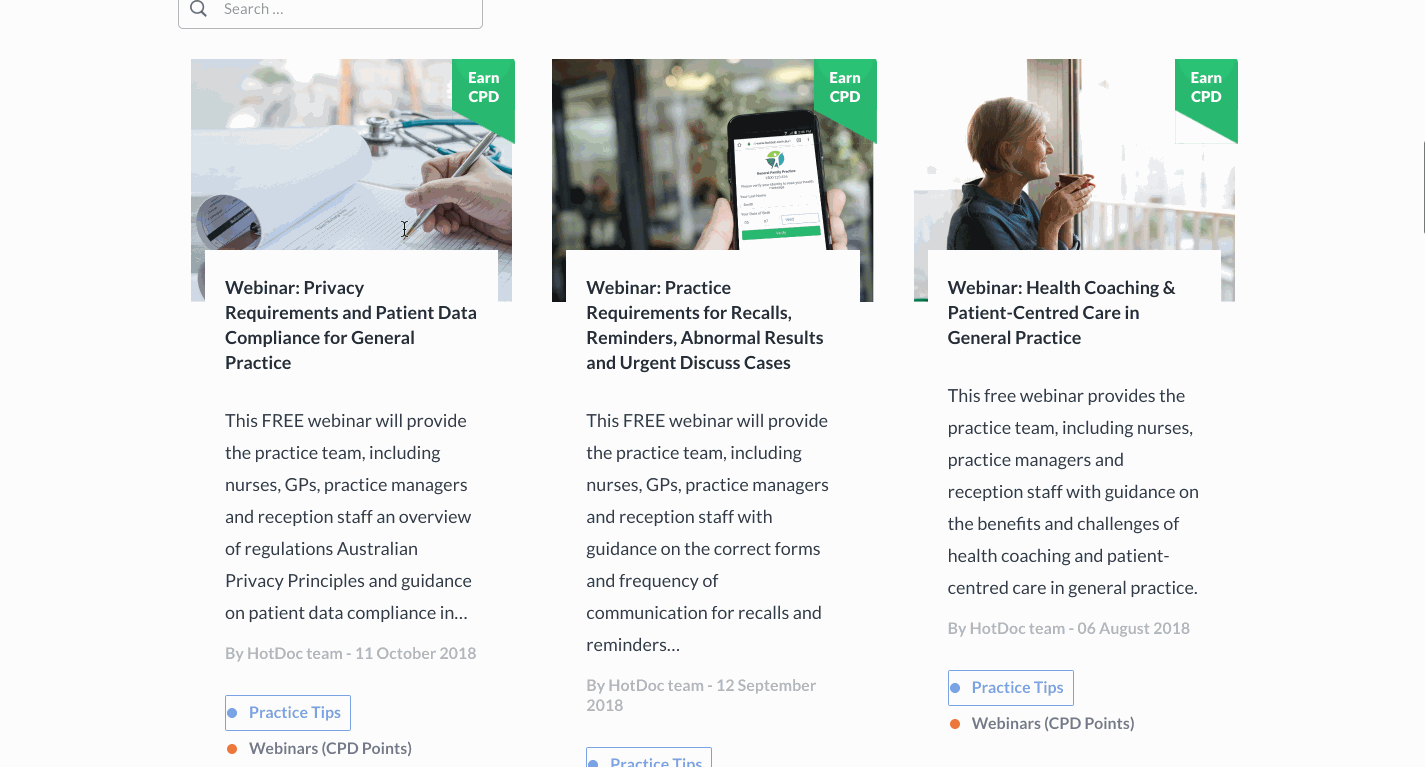 After registering, you will be sent a link to the live recording on the day of the webinar.
You can also follow the above steps to access any previously recorded webinar content.
Registering for a webinar ahead of time is recommended if you want to easily watch the recording after the live session. By registering your details, we'll be able to send you an email with a link to the resources the moment the recording is published.