To activate Walk Ins and set a location for walk in appointments to be placed, firstly log into the Dashboard and select "Check-in" > "Settings" in the Sidebar.
When on the settings page select "Walk Ins" from the sub menu.
Activate Walk Ins
Select the check box next to "Active" to turn Walk Ins on and unselect to turn Walk Ins off: 
Select arrival location
This dropbox is to set the location at which the walk in will be entered into the Practice Management System. If this is left blank, the location associated with the practitioner selected by the patient will be used.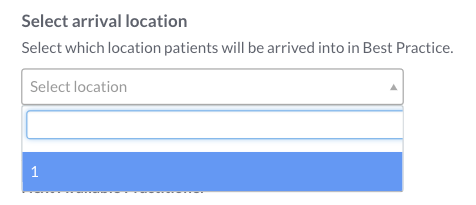 To set a location, click the drop down menu and select the intended branch or appointment book. Click the green 'Save' button at the bottom of the page to save your settings.