The video below outlines 
☑️ How your patients access and complete registration
☑️ What your form looks like
☑️ Reception workflows
☑️ Forms and your practice management software
New Patient Registration Form Training from HotDoc on Vimeo.
To access New Patient Registration:
Patient's submissions can be accessed from the Sidebar. Click on "MENU" then select "New Patient Registration" from the list.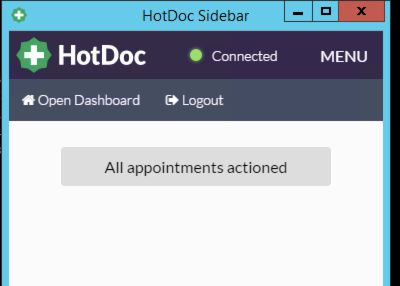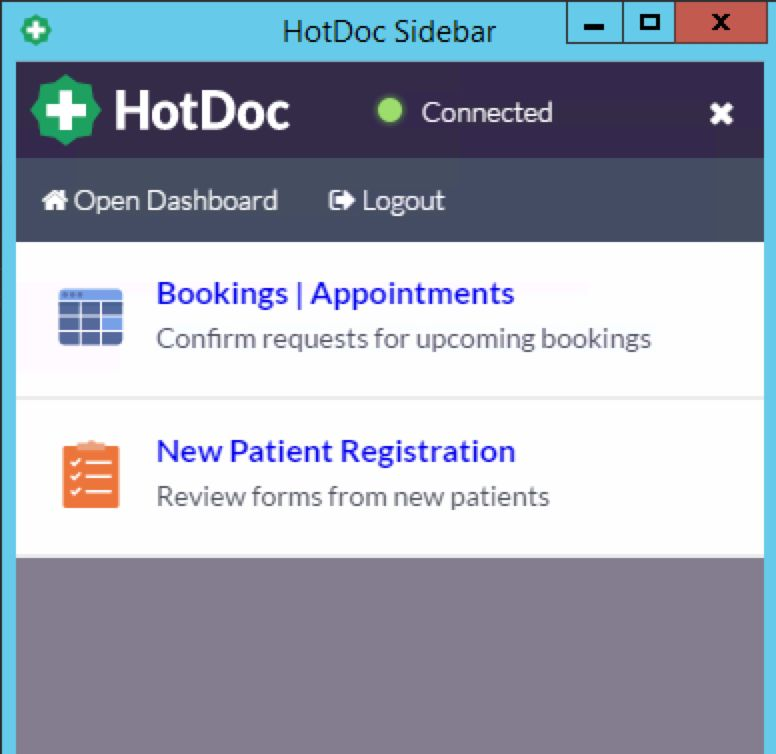 Form Submissions:
The form submissions appear in the order in which they were submitted, with the most recent at the top.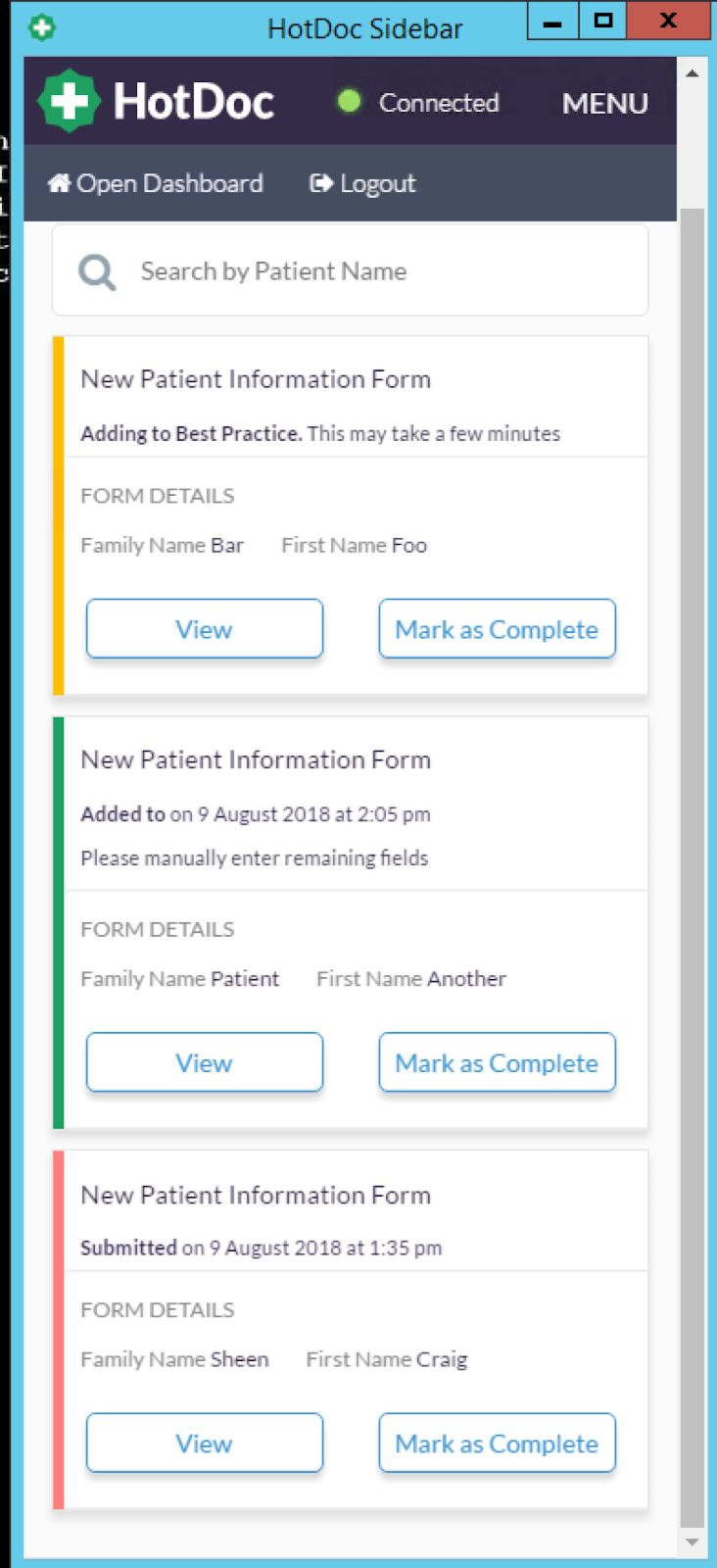 Submissions can be filtered by patient name using the search bar at the top of the Sidebar. The search works for both first and last names.
Submissions can be in the following 4 statuses:
Submitted
This is colour coded as red and means the submission was submitted by the patient and is waiting to be processed.
Adding
This is colour coded as yellow and means HotDoc is automatically adding the fields that we can into the practice management system.
Added
This is colour coded as green and means HotDoc has added all of the fields it can into the practice management system.
Complete
Complete submissions will not appear in the sidebar. This means that the submission has been manually entered into patient's file and can be removed from the list.
To View a Form Submission​:
Click the "View" button on the submission. This will open the submission in a new window and show all of the details of the submission.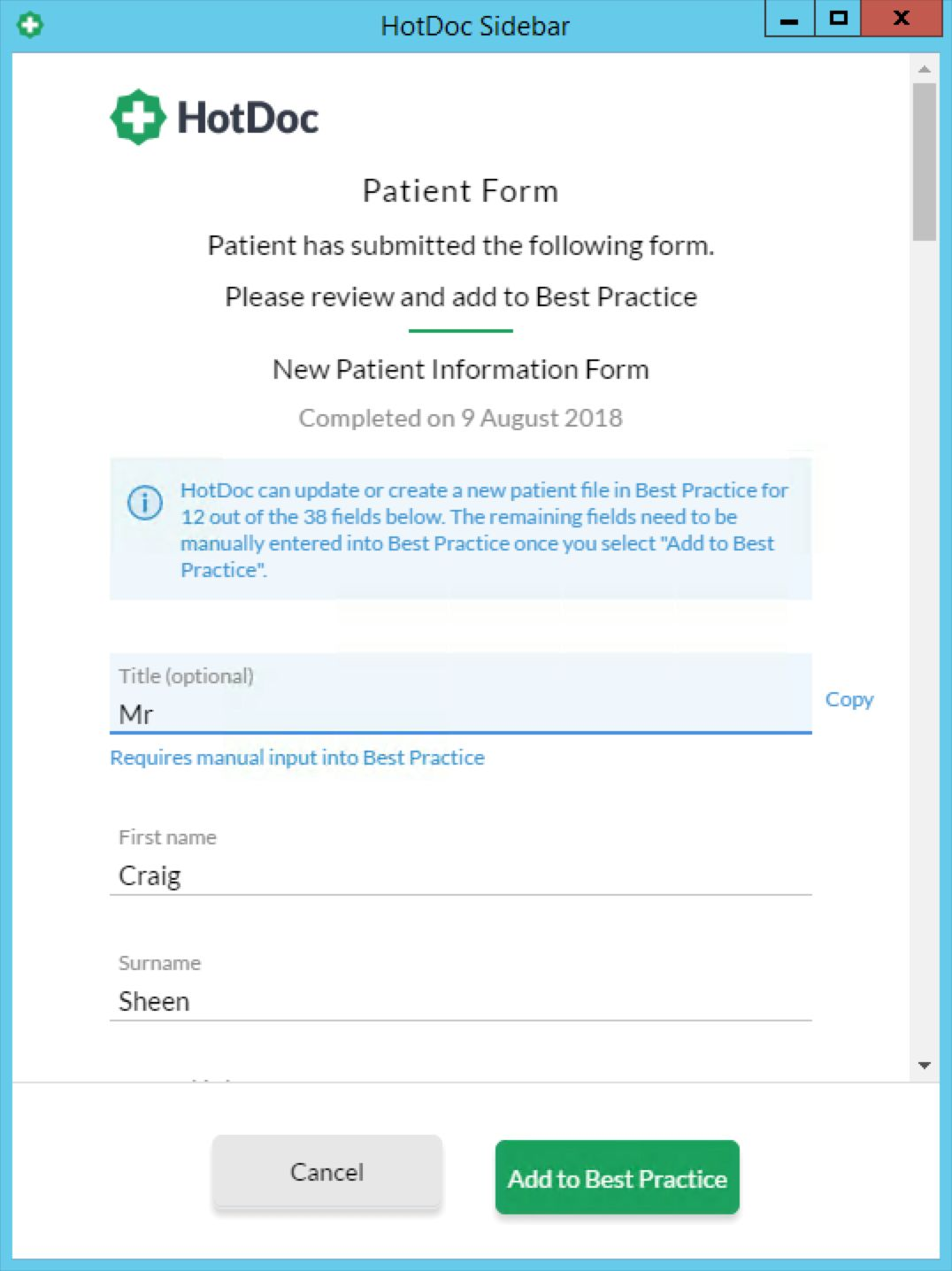 On the submission details, we mark the fields that HotDoc is unable to add to the practice management system in blue. There is a copy button next to each of these fields so the value can be copied and pasted straight into the practice management system.
To Add Form Submission to your PMS:
1. To automatically add the fields to the practice management system, click the "Add to practice management system" button. If the submission isn't linked to a patient, HotDoc will try to find matching patients in your practice management system.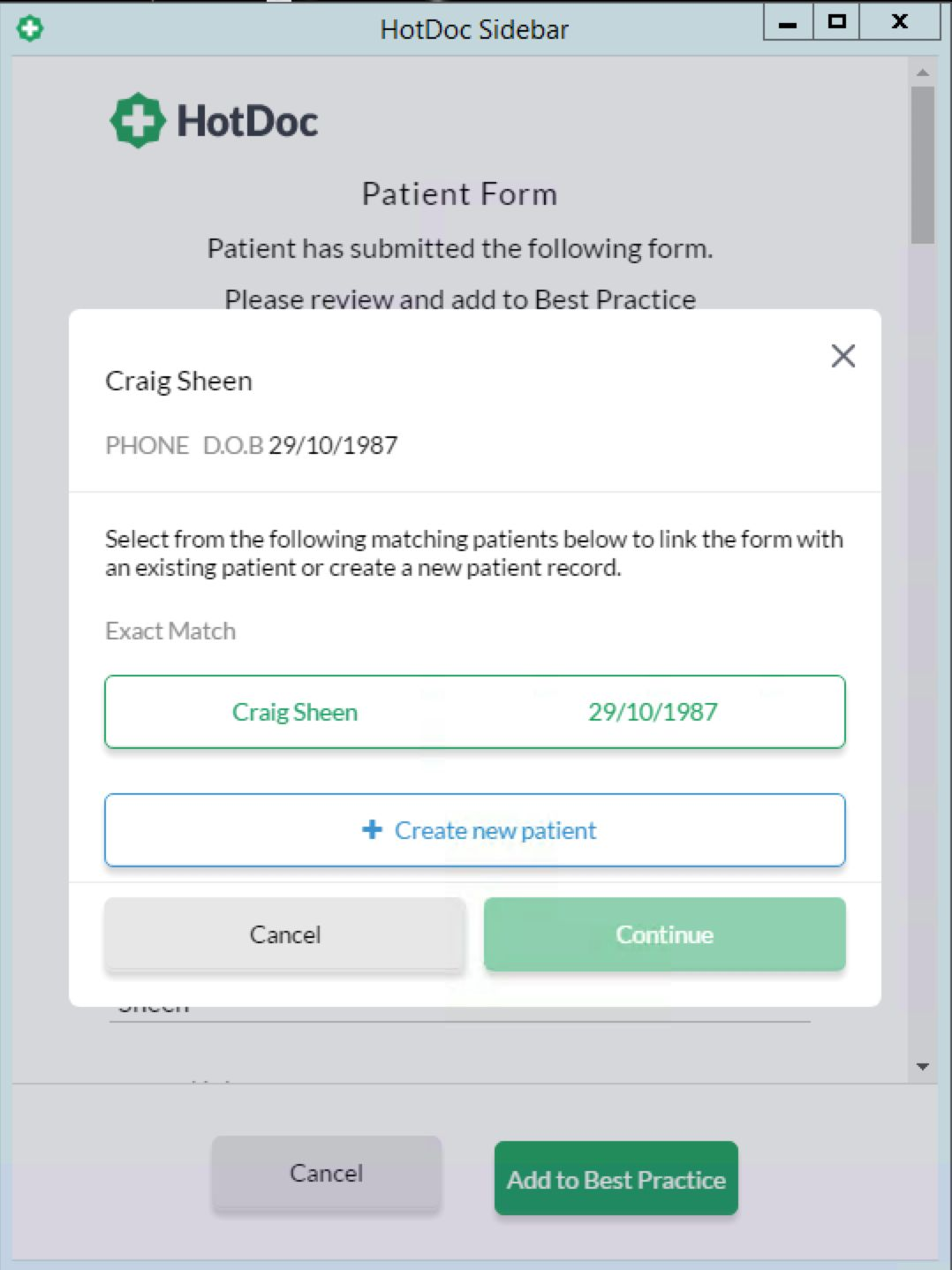 If the patient is one of these matches, select the patient, otherwise select "Create new patient".
2. Once an option is chosen click "Continue" and a final informational box will appear.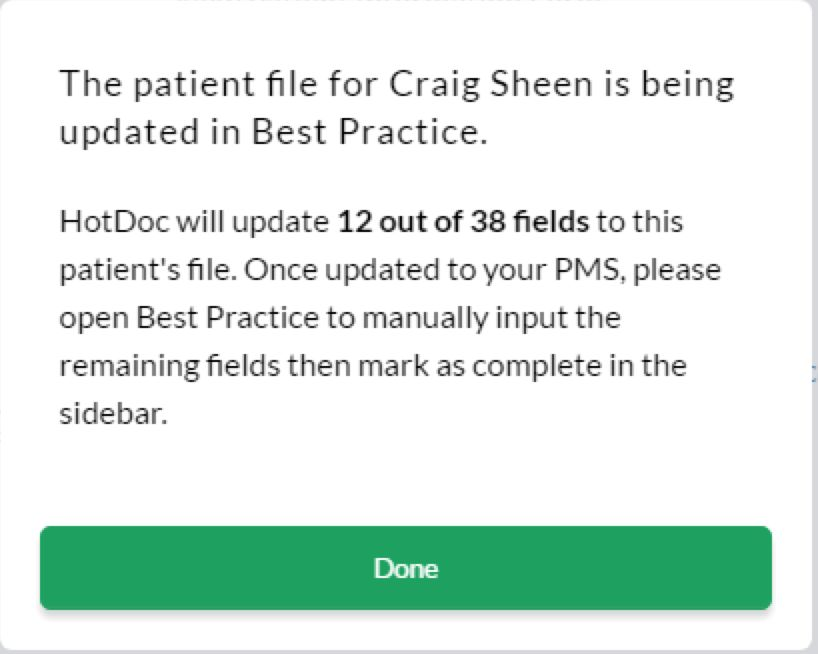 This includes the information on how many fields HotDoc is able to automatically add to the patient file and gives instructions on what to do next. To continue and add the fields into the patient file click "Done".
3. This will change the status of the submission from "Submitted" to "Adding", at which point HotDoc will add the fields into a patient file. Once this has been done, HotDoc will change the submission to "Added".
4. Once HotDoc has added relevant fields to a new or existing patient file in your patient management system the remaining fields will need to be manually added.
5. After remaining fields have been manually added, clicking the "Complete" button on a submission will mark this as complete and remove the submission from the sidebar.