You can now create an appointment type in your dashboard that will appear on your booking page (to show patients that it is available at the clinic) but will not be bookable. To do so, please follow the guide below:
1. Log in to your HotDoc Dashboard here.
2. In the menu on the left go to Bookings> Appointment Types and select the appointment type you want to change by clicking on the blue "Edit" button.
3. Under the name, please uncheck the "Enabled for online appointments" checkbox: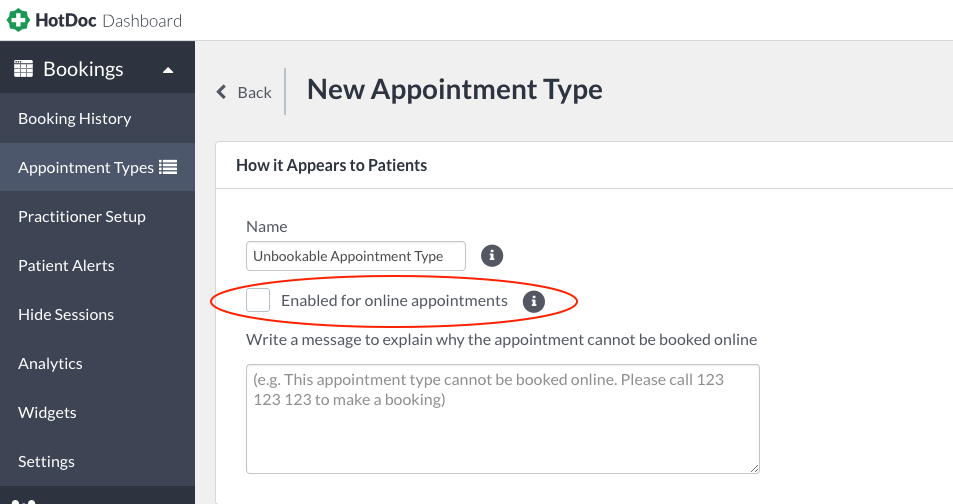 4. Fill in the message that you would like your patients to see when they select this appointment type online and click Save (please note, a message is required in order to save your changes):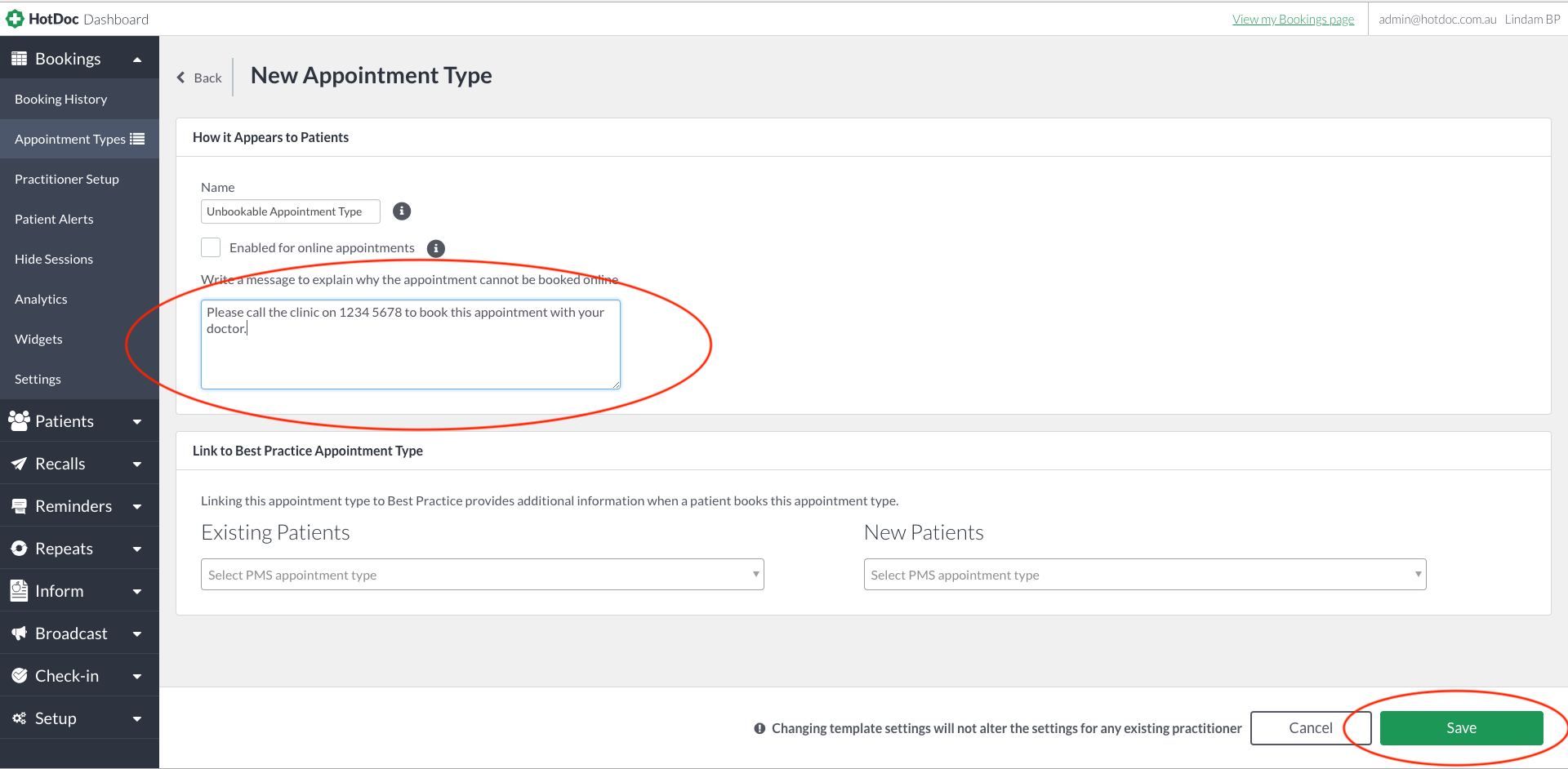 5. When your patients try to book an appointment on your booking page they will see the following: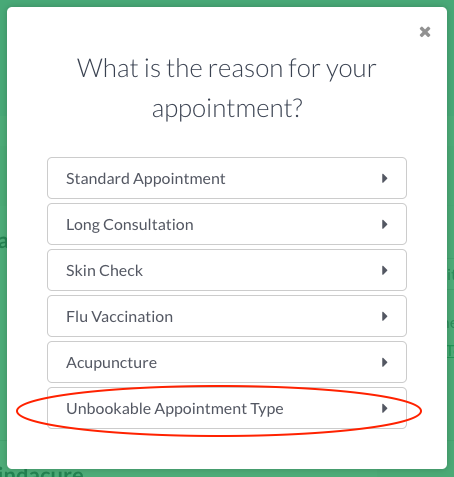 6. On selecting your "Unbookable" appointment type they will be shown your message: