You can now link your online appointment types to specific appointment types that you have set up in your Practice Management System. If your appointment book is colour-coded by appointment type, you will no longer need to manually change online bookings to fit your colour scheme. To use this feature, please follow the guide below:
1. Log in to your HotDoc Dashboard here. (Don't remember your password? Reset it here.)
2. In the menu on the left hand side go to Bookings> Appointment Types
3. Select the appointment type that you would like to link by clicking on the blue "Edit" button.
4. At the bottom of the next screen you'll see a section titled "Link to X Appointment Type" (where X is your Practice Management System). Here you can choose what appointment type to link it to for both new and existing patients where relevant.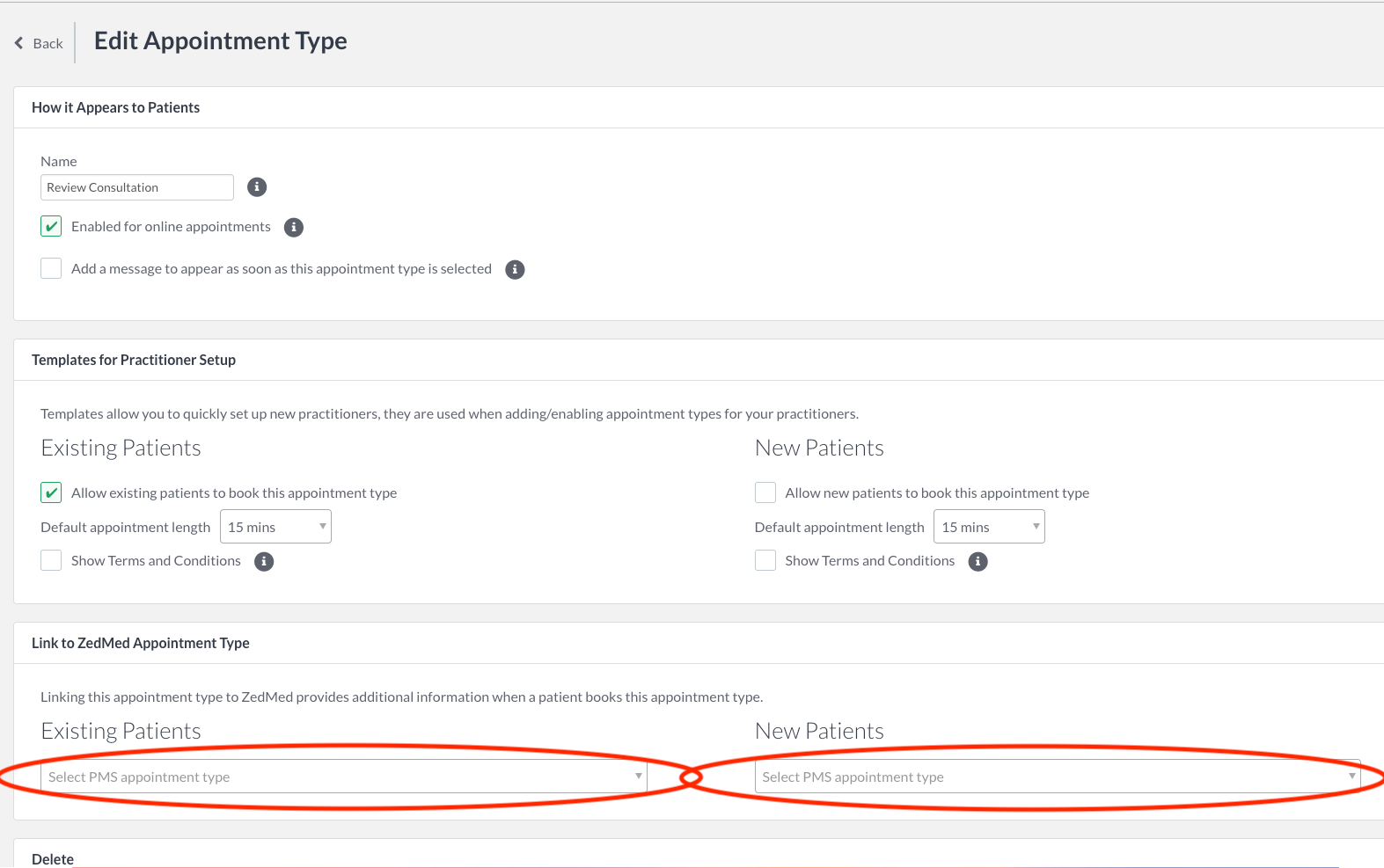 5. Once you have chosen the appointment type to link it to, please click "Save" at the bottom of your screen.