You can now create your Recall templates before the recall reasons have been synced into the Dashboard.
To do this, please follow the steps below:
1. Login to the HotDoc Dashboard using your HotDoc login.
2.Click on the Recalls icon in the menu to the left of the screen:

3. Click on the Template Groups icon. 

4. There is now a new button at the top of the screen, which will allow you to create a Recall template.

5. Either select a template from the drop down menu to start from or leave this field blank and create your own template, by entering in your new template's name. 
6. Next, select from the drop down menu how you wish to remind your patients about their Recall.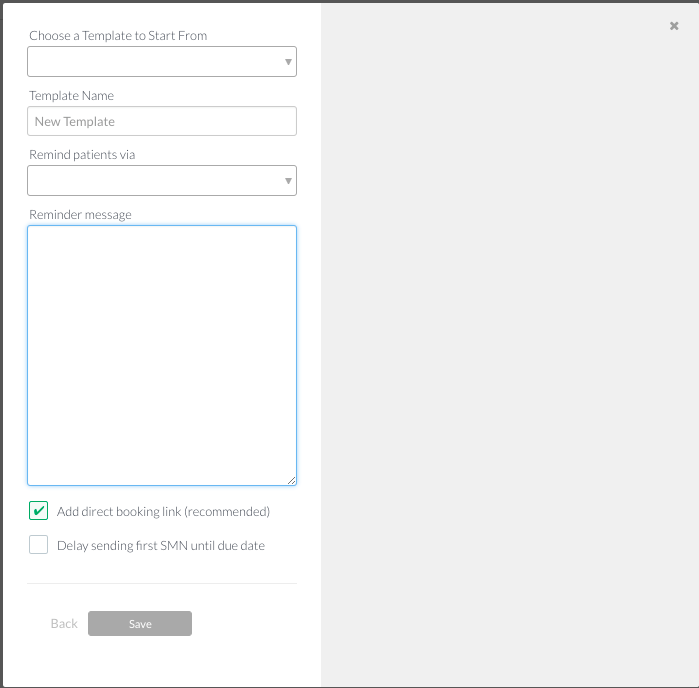 7. Enter the message you wish to be displayed to your patients after they verify their DOB and surname.
8. If you would like to delay sending the first SMN until the recall due date please check the box at the bottom of the window.
9. Once you have finished creating your new template, hit 'Save'. You will then be taken back to the 'template groups' screen.  
See further information on how to create your recalls template here