HotDoc bookings allow you to customise the appointment reasons that your patients can book with your doctors. By following the below steps you can add all relevant appointment reasons for your practice.  
1) Log in to the HotDoc Dashboard here using your HotDoc username and password.
2) Click 'Bookings' on the left of the screen:   
3) Click on Appointment Types:   
This will now show you the list of current appointment reasons available at your clinic (if any).
4) To add a new reason click on 'Create One' or 'New Appointment Type':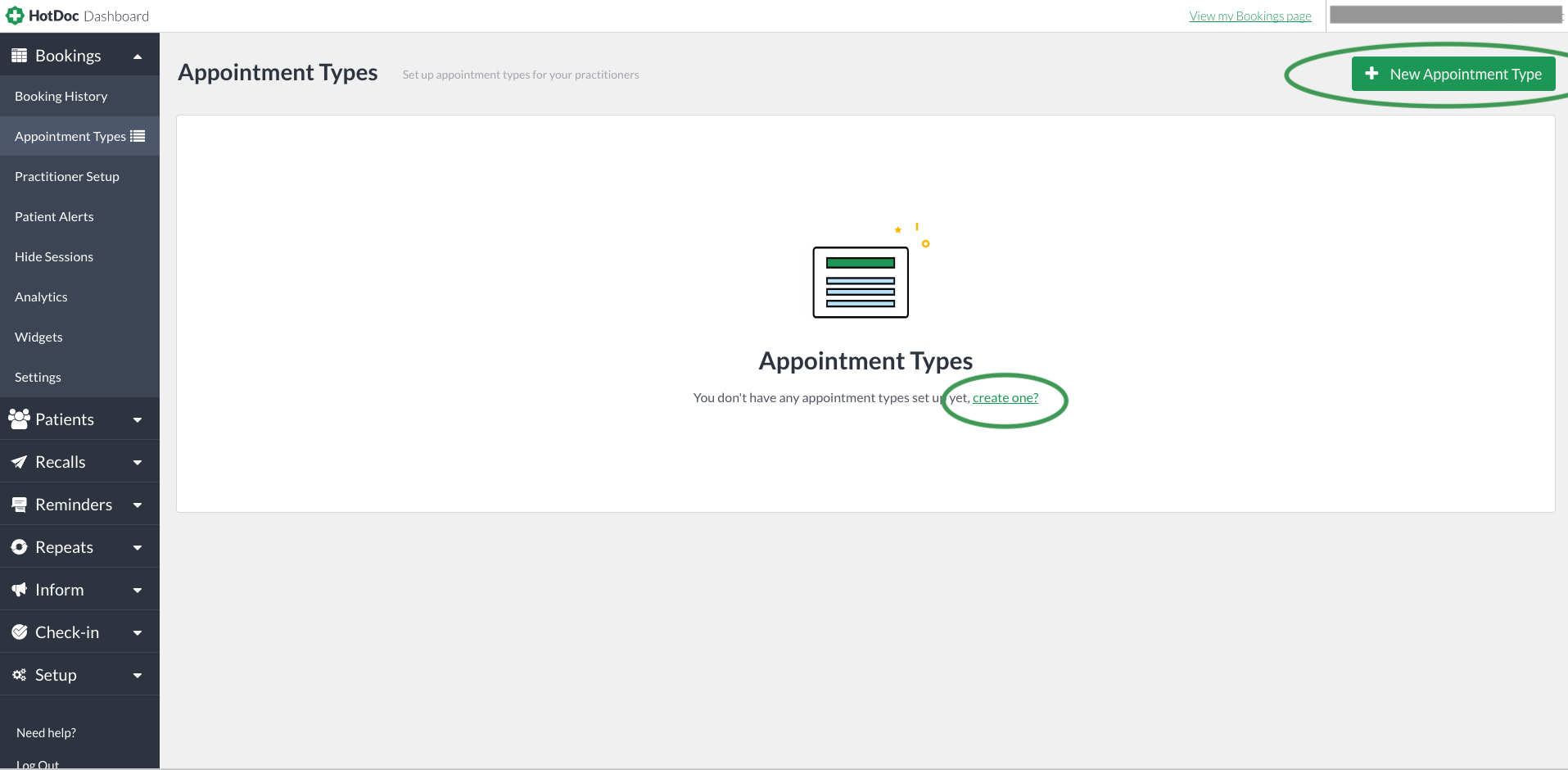 5) Enter the name of the appointment type (highlighted in green below) and select which type of patients you would like it to be available for i.e. New and/or Existing patients (highlighted in blue). Here you can also set Terms and Conditions you would like your patients to agree to before completing their booking (highlighted in yellow):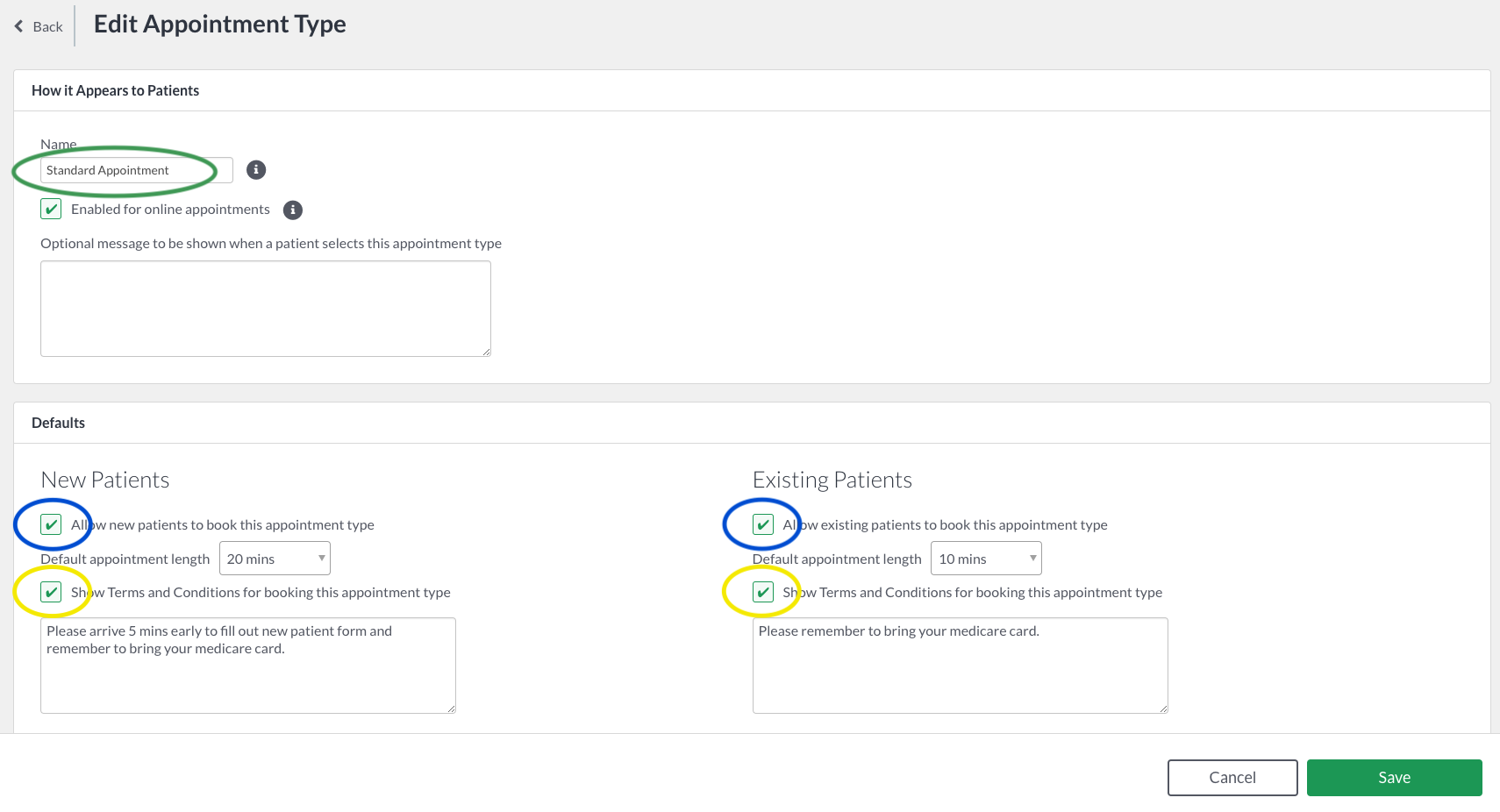 6) Click 'Save' at the bottom of the page.
Once you have added all Appointment Reasons you can proceed to the Doctor page to add/remove these reasons for each doctor. To set up your doctor profiles, please follow this guide: 
*New* - How to setup your Doctor profiles 
If you require assistance with this, please contact HotDoc: support@hotdoc.com.au