Does your practice have appointment types that you'd prefer patients couldn't check in for?
Good news! You can now restrict those appointment types. Once restricted, the patient will be directed to see Reception instead of checking in.
To disable appointment types for Check In, in the HotDoc Dashboard go to "Settings" under the "Check-In" tab in the navigation, and simply check the boxes next to the appointment types you'd like to restrict.
​
​​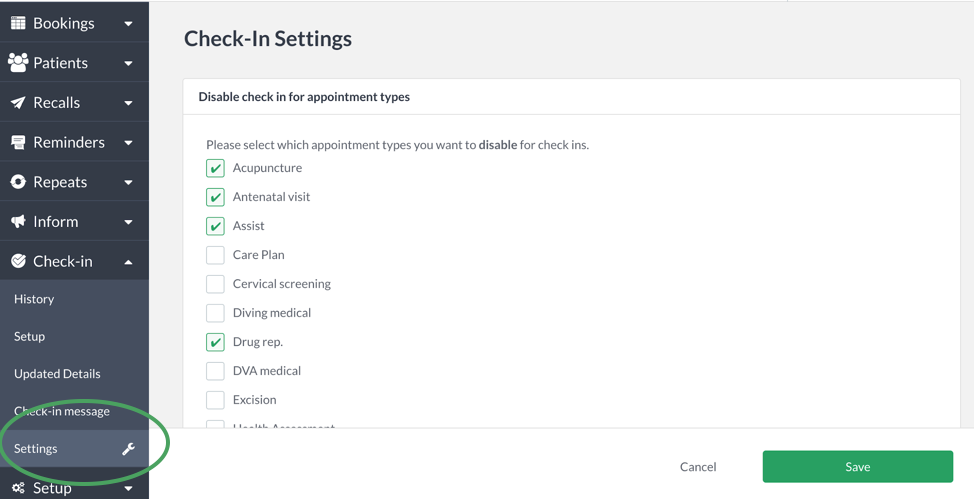 ​

In the above example, if the patient's appointment type is for 'Acupuncture', 'Antenatal visit', 'Assist' or 'Drug rep.' they will be asked to see Reception.
​

​​
We hope you like the update!
If you have any feedback about this update, or any other suggestions please let us know: customersuccess@hotdoc.com.au