If your Clinic manages a Facebook page to increase patient engagement, interaction and education, you can also direct your patients to book online using your HotDoc Online Appointments.
Follow the instructions below:
Go to your Clinic's Page and then hover over Create Call to Action (often this might be the Call Now button).
Choose Edit call to action.
Choose Book Now.
Update the destination URL link. This should be either the URL of bookings page on your website or the URL of your clinic's HotDoc Online bookings page (either is fine).
Click Save Changes.
Once you've finished, patients will have access through another channel to book online with your clinic.
Here is what your Clinic's Facebook page will look like on a computer: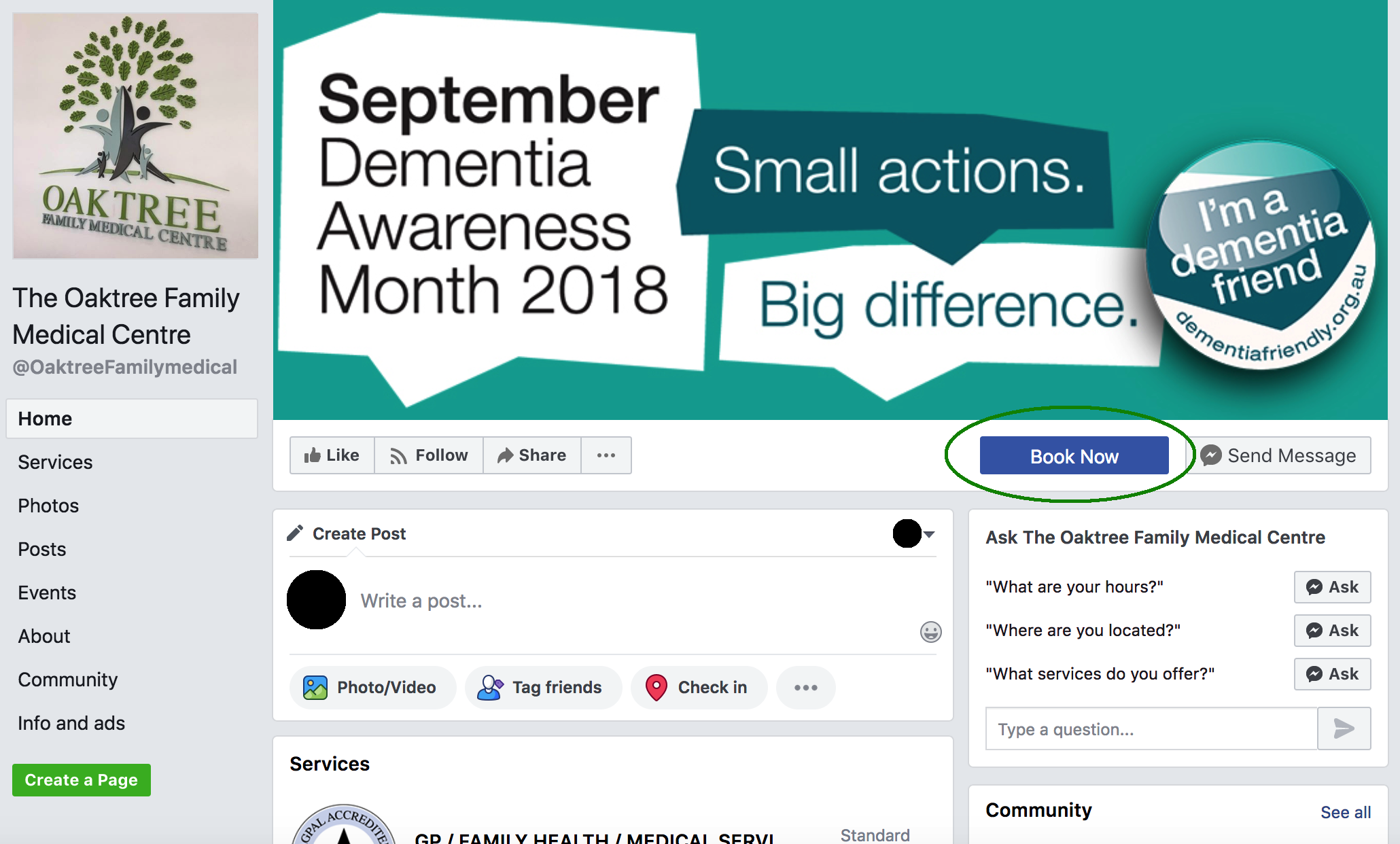 Here is what your Clinic's Facebook page will look like on a mobile device: