As you start with Reminders, you may want to see which patients will receive Reminders. To do that, follow the instructions below:
1.Navigate to Dashboard > Reminders > Future Reminders
2. On the page, find the Future Reminders Section section
3. Look at the event column, for one of two statuses:
Scheduled - This status means that the Reminders meets all conditions to be sent to the patient and will do so at the Send Time
Will not send because: - This status means that the Reminder will not send to the patient for the reasons that are listed in the message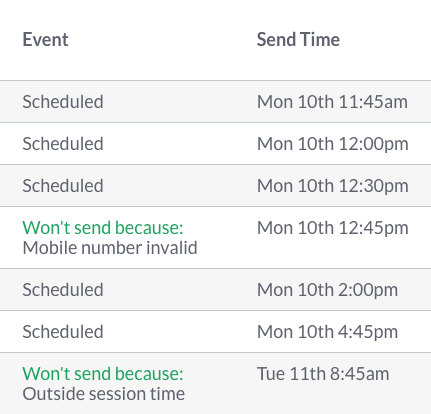 4. Once the system is going, there will not be very little need to check this page ongoing as Reminders will be automatically generated and sent to patients as desired.
If you require assistance with this, please contact HotDoc at support@hotdoc.com.au