The Recall letter generated by HotDoc does not get saved to the patient record in your clinical software. However, you can open and reprint this letter from the HotDoc Dashboard.
To locate the previously generated letter letter:
In the Dashboard, go to Recalls > Activity > All, and search for the patient name, then click on the patient name.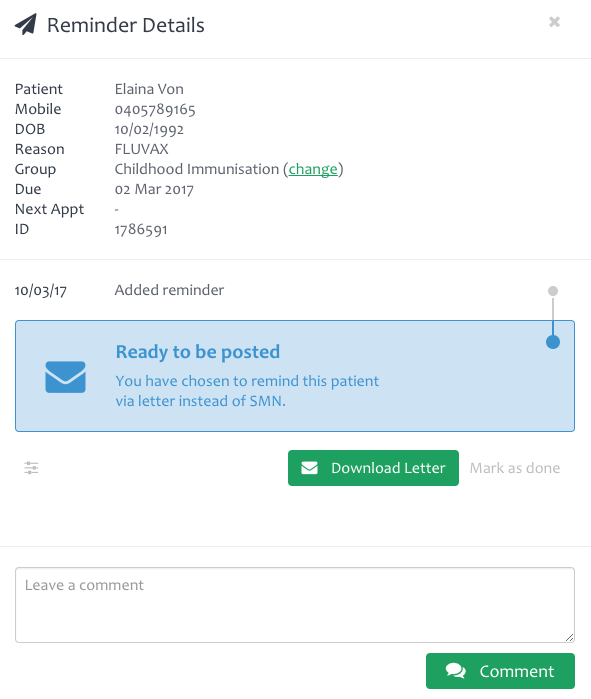 Click on 'Download PDF' and the letter will open in a new tab, ready for you to print with your browser print function