Not all patients will choose to follow the link in the sms.
They might not have a smart phone, may not have mobile data, or may simply prefer to ring directly from the sms.
You will also receive more calls if Online Bookings are not used.
HotDoc Recommendations: 
Reception have access either to the HotDoc Dashboard Activity Page, or the medical record.
If a patient calls:
1. Open the HotDoc Dashboard, and click on 'Recalls' > 'Activity' > All
2. Search for patient surname in top right search tool

3. Once patient located, click on patient to open the Recall history.
4. Type in Comment box, for example "Patient called advised what the recall is for, and booked appt with Dr xxx [date], [initials]. This comment needs to be entered manually in the patient's clinical record if you want it to be entered there also.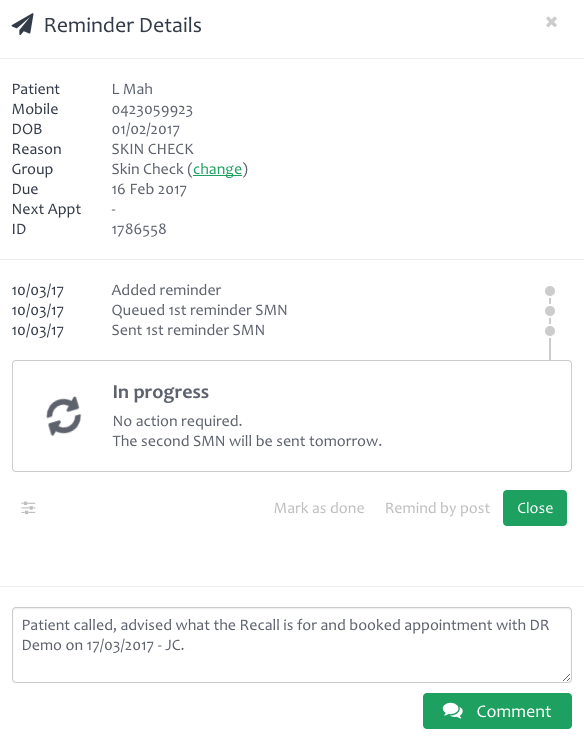 5. Click 'Comment'.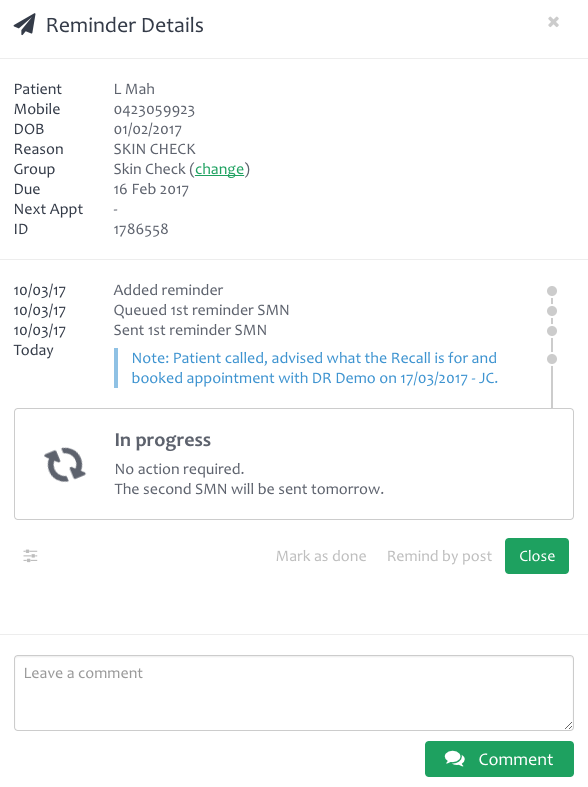 6. If you wish to stop the patient from receiving any further communication (either via sms or letter), click 'Mark as Done'.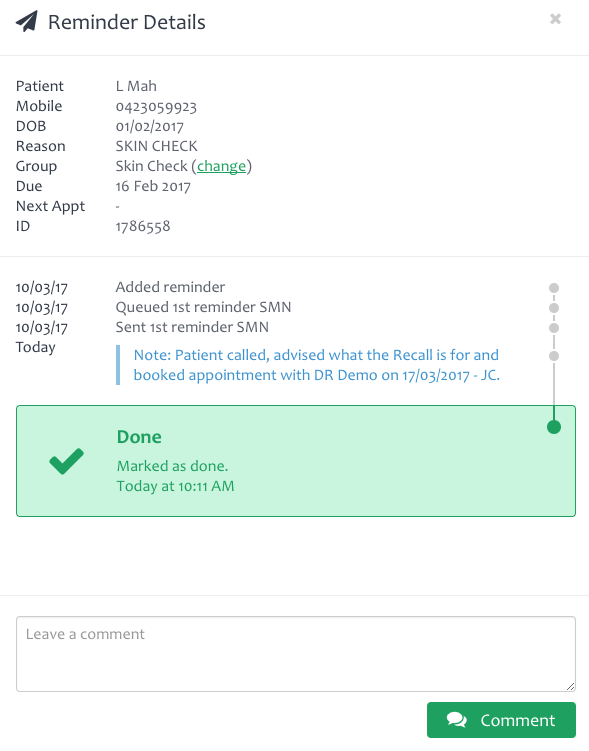 If you require assistance with this, please contact HotDoc: support@hotdoc.com.au