Complete these 3 steps regularly to maintain patient recalls in HotDoc.
Log in to the Dashboard, click 'Recalls', then click 'Activity. (How to Open Dashboard).
1. Are there any new Recall/Reminder types?
Sometimes a new type is created by a clinician, or it's new to HotDoc.

Action: Go to 'Template Groups', ('Clinical Reminders' if you have Results) and 'Edit Reasons' and select relevant Reasons from the unassigned reasons.
For detailed instructions: Creating and/or allocating Templates
2. Are there any patients that are 'Underage', have 'Invalid Phone Numbers' or have 'Opted Out?

Patients between the ages of 10 and 17 will be identified as 'Patient Underage'. This means the patient cannot be contact via sms.
If the patient has a recall that already has a mobile template set, but does not have a valid mobile number they will display as 'Invalid phone number'.
HotDoc has an 'opt out' function. If a patient opts out, they will be flagged as 'Patient opted out'.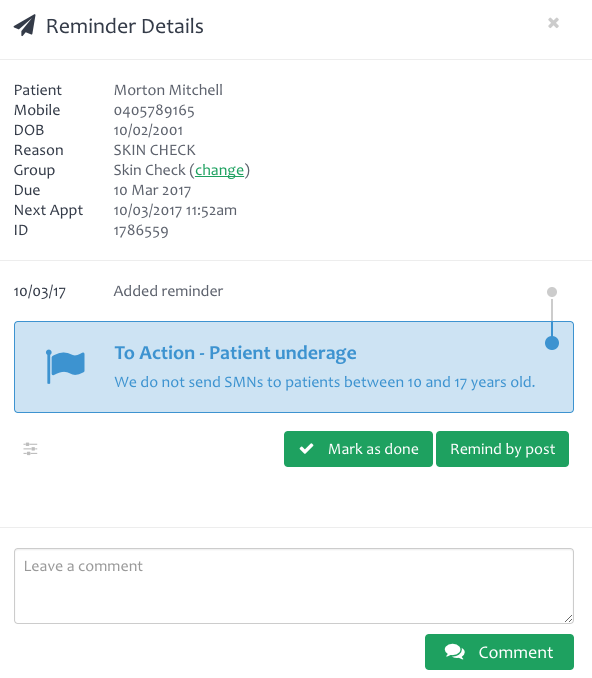 Action: Select the individual patient and either call the patient and click 'Mark as done', or click 'Remind by post'. They will then appear in the 'To Post' page.
3. Are there any letters to print?
Click the 'To Post' envelope icon. Patient recalls will appear here if:
The recall/reminder type has a template that is only ever sent as a letter.
The patient has not responded to the final sms attempt.
You have manually selected a patient as 'Remind by Post'

Action: Click on any patient in list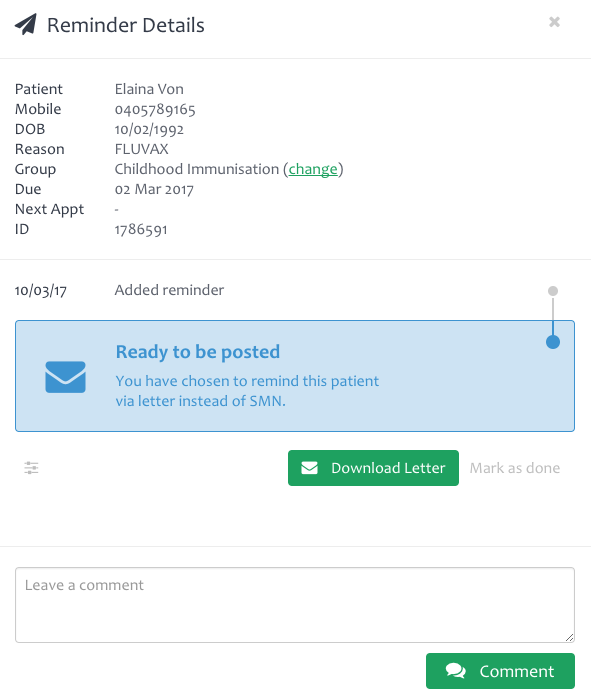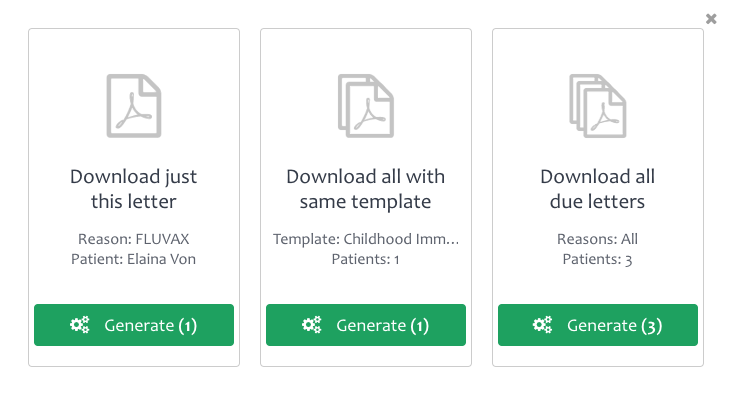 Click 'Generate' for either individual, reason group or all.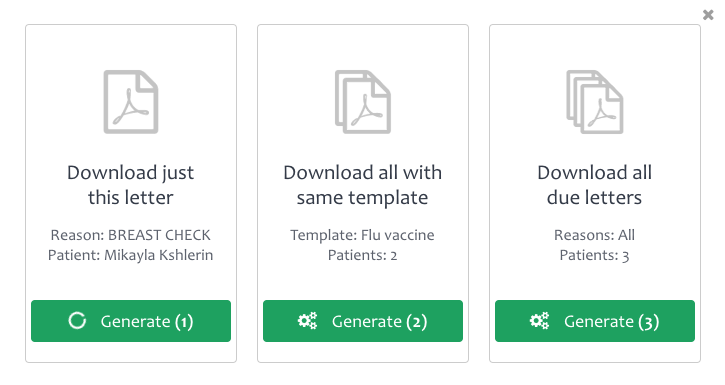 Wait for letter to Generate.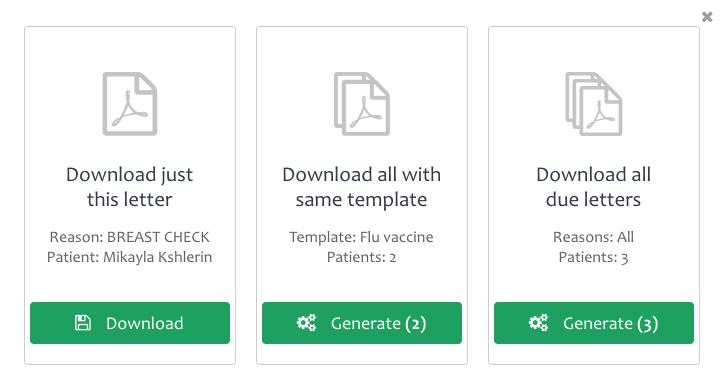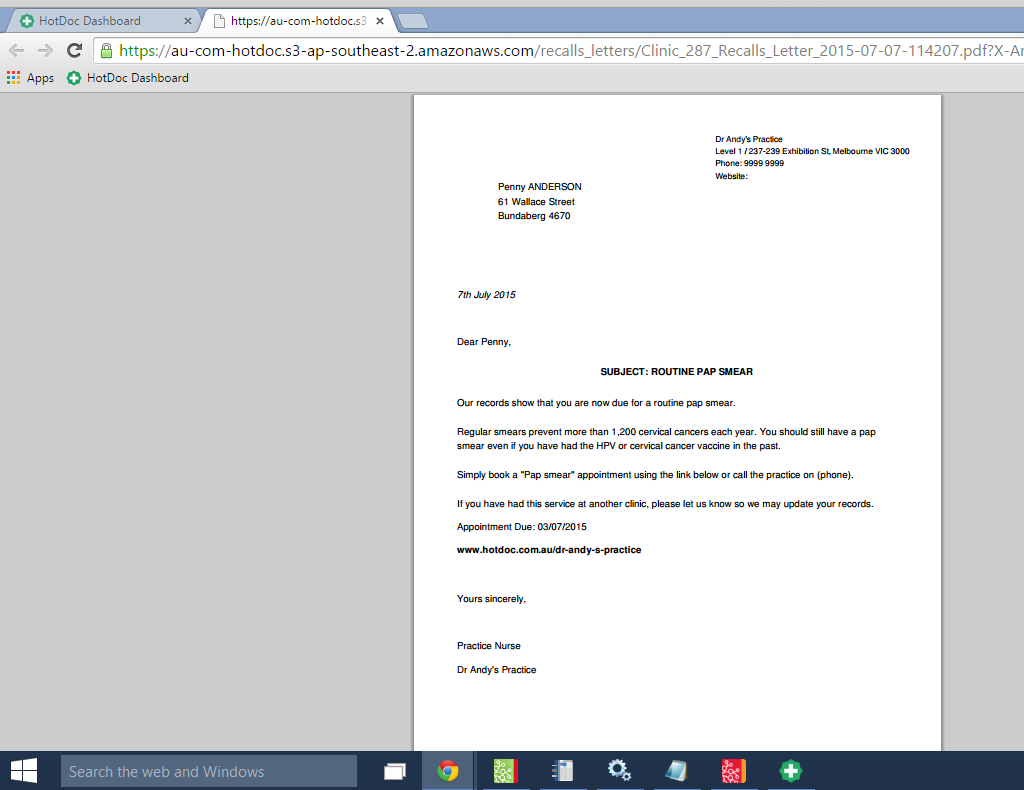 A new tab will open with the letter/s generated. You can print from your browser here.
All Done! What now? Track the Status of your Recalls