Best Practice - Medical Director (Pracsoft) - Zedmed - Optomate - Dental4Windows - HotDoc Calendar
Question
Can patients book an online appointment via their recall message?
Solution
Yes, HotDoc provides the ability for patients to book online directly via their SMN or push notification Recall message.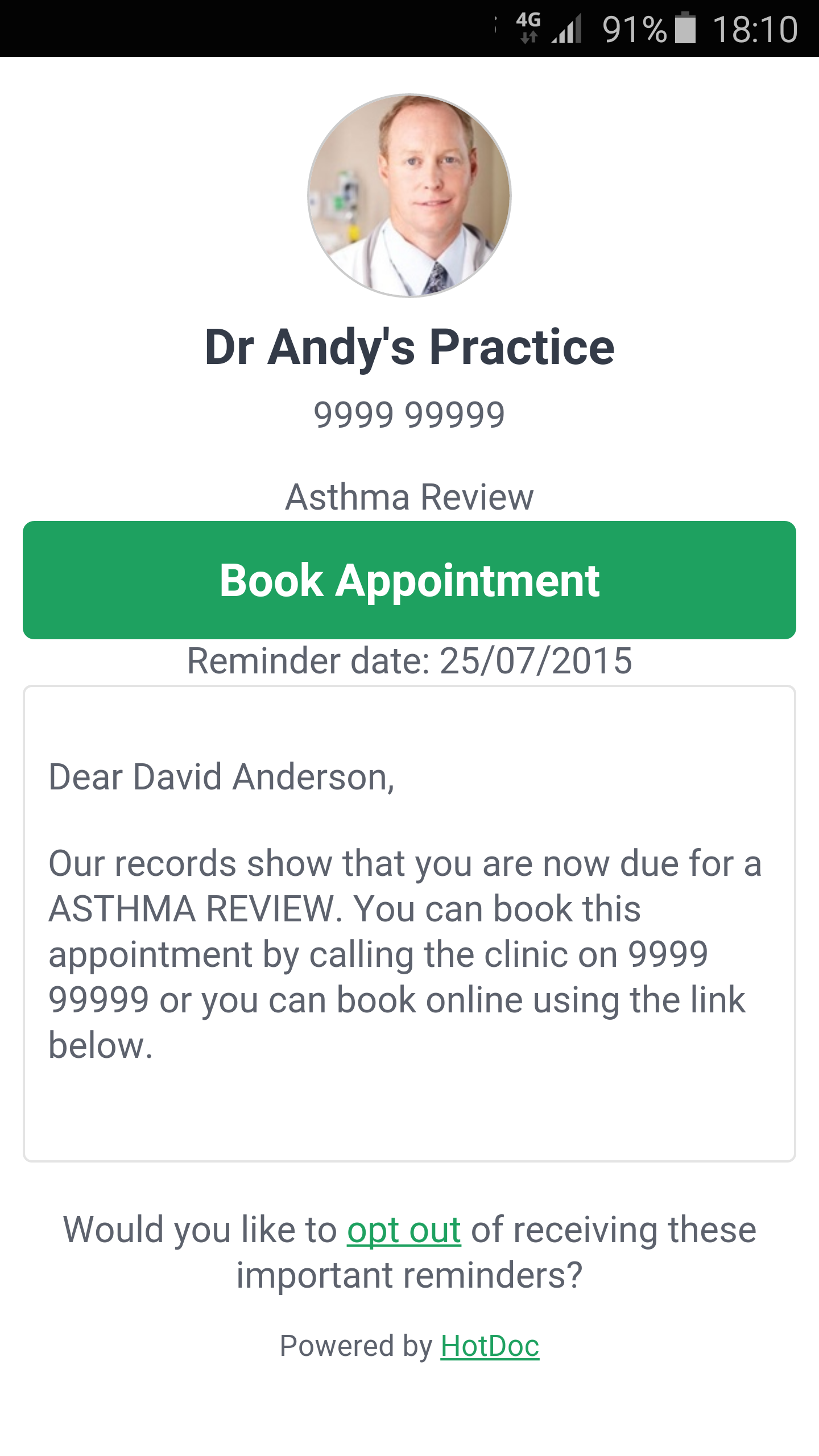 To access the setting for the 'Book Appointment' button, please refer to How to edit, add and remove Recall Templates.


To ensure the patient books the correct appointment type for their recall, you can pre-select the appointment type in the template settings in your Dashboard. This is found in Recalls > Template Groups > Edit templates.