Yes, HotDoc provides the ability for patients to book online directly via their SMN or push notification Recall message.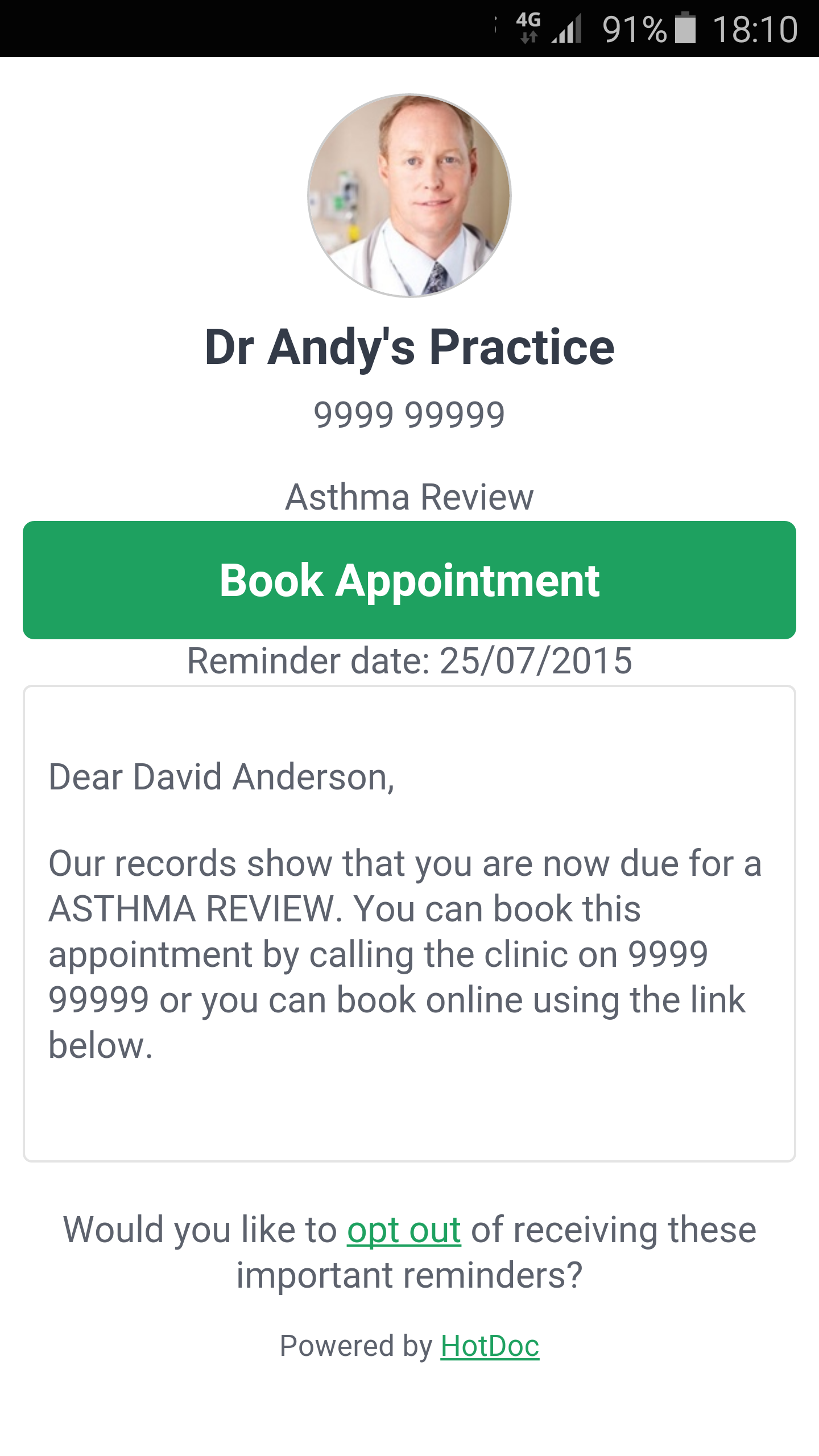 To access the setting for the 'Book Appointment' button, please refer to Creating a new Clinical Reminders Template.
You can also use the Pausing a template when a patient makes a booking option to guide the patient towards making the correct online booking type.
Online Booking set up Information is available through the Online Bookings support section.