To Approve/ Reject a prescription request you have received, please follow the instructions below:
1. To view all of your pending requests please log in to your dashboard here.
2. Go to Repeats> Prescription Requests in the menu on the left hand side.
3. You can view all pending requests by selecting the Pending filter in the top right corner:

4. View the relevant request by clicking on Review on the left hand side:

5. From here you can review the full details of the request, reassign it to another GP, or you can Approve or Reject the request by clicking on the appropriate button at the bottom: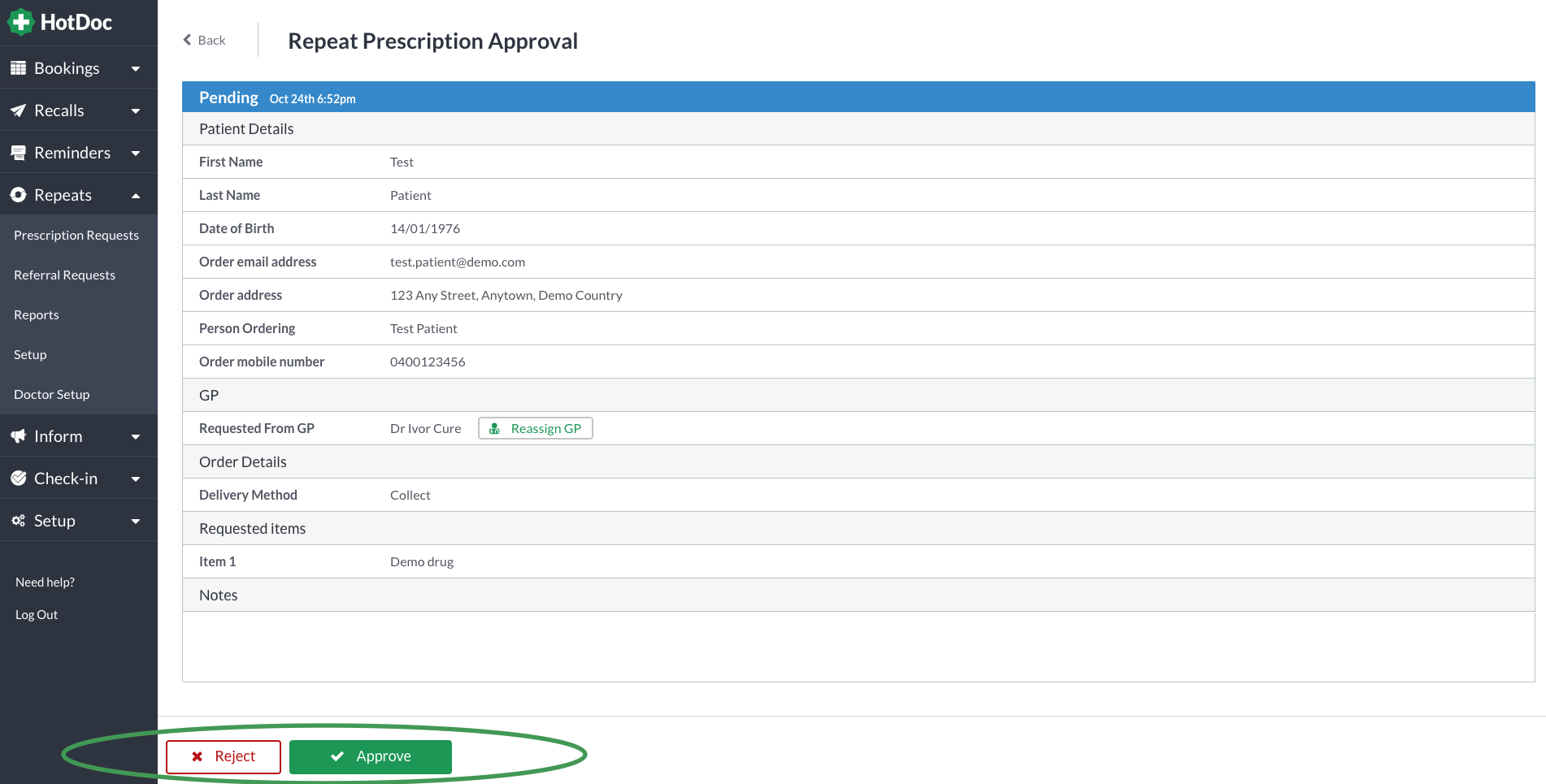 6. Your patient will be sent an email to notify them that their request has been approved or rejected.