Adding messages to the Kiosk Check-in allows important information to be relayed to patients quickly and easily. 
With the ability to set a message for a Kiosk only or customise per Practitioner, there's plenty of options for displaying a required message.
To add in a message, access the Dashboard: https://hotdoc.com.au/dashboard/#/login
Select the Check-in tab > Check-in message.
A default message can be set for the Kiosk device that displays after every check in: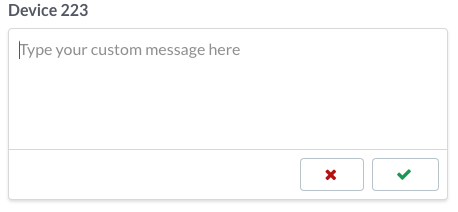 Or a message can be set for a individual Practitioner, for example to advise there's a room change for the consult or a medical student will be accompanying today: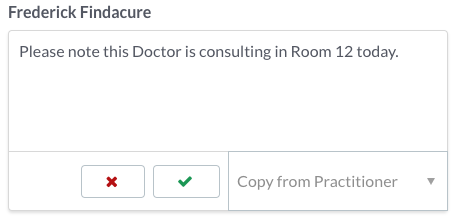 You can easily update any Practitioner's message and copy a message that has already been set for another Practitioner: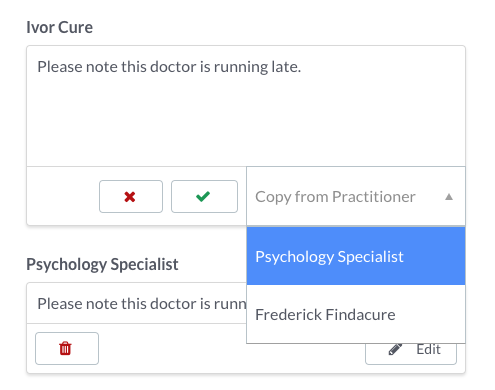 When checking in, any set Check-in message, is show prior to the success check-in page for patients so they are aware any notifications or extra information for their appointment and can select they have read the message: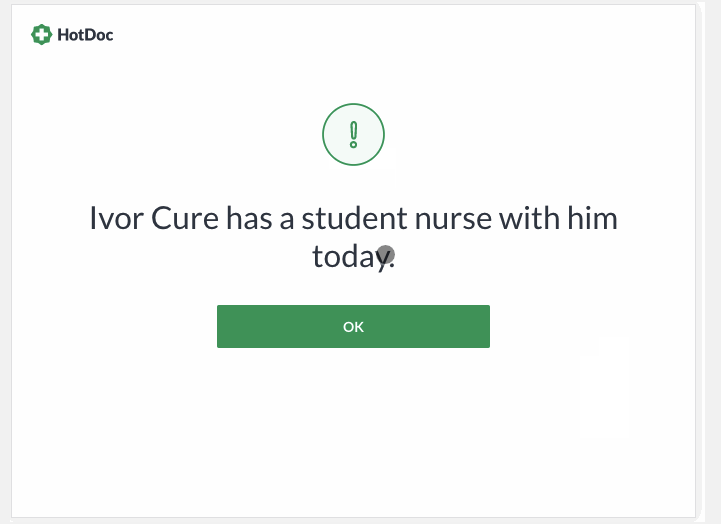 If you require assistance with this, please contact HotDoc Support: support@hotdoc.com.au