Please follow the steps below to install the widget or lightbox for the HotDoc Online Bookings onto your Clinic's website.
Log in to your Dashboard and select the Bookings> Widget from the menu on the left:

The Introduction section gives you a short overview of the widget and lightbox as well as showing live demos of both so that you can choose which option suits you best: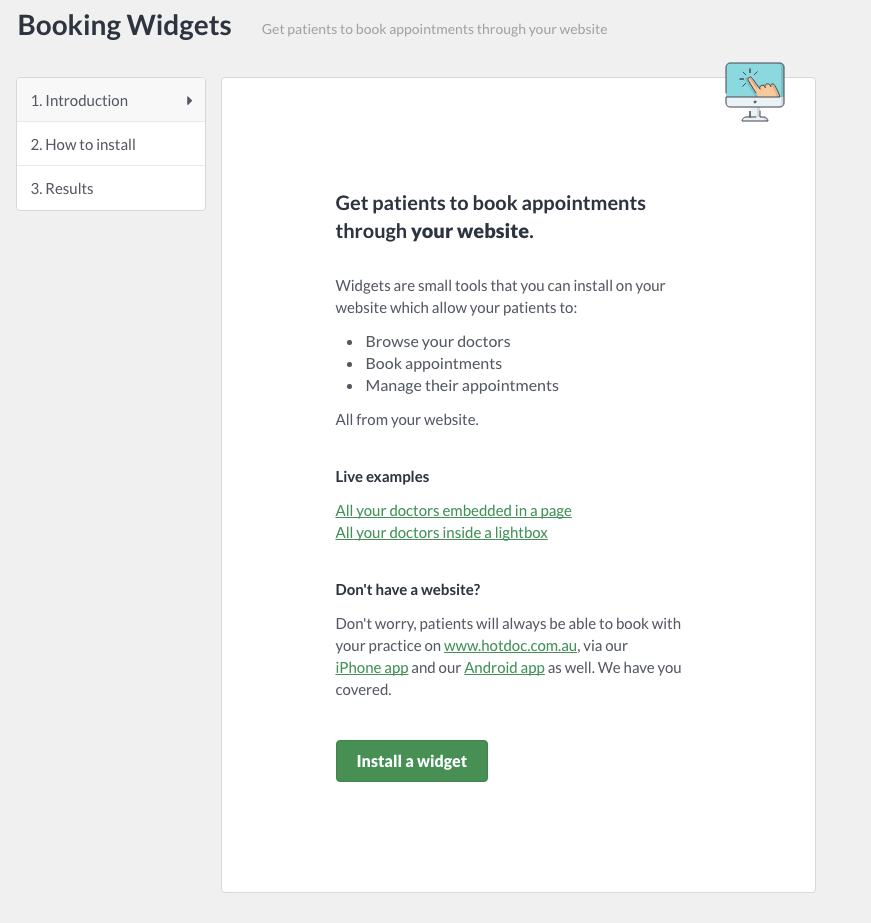 Select 'How to Install' to review the steps to install the widget or lightbox. On this page, you can select the settings for the widget or lightbox.
- Would you like all Doctors at the Clinic to display, or would you like individual booking links?
- Do you prefer the lightbox or widget? 
- You can then review your choice and view a live demo link.
- After reviewing it, copy the code in grey box and paste into your website set up. 
- Review the last three steps to ensure that online bookings display on your website, that it opens and that you can select a booking!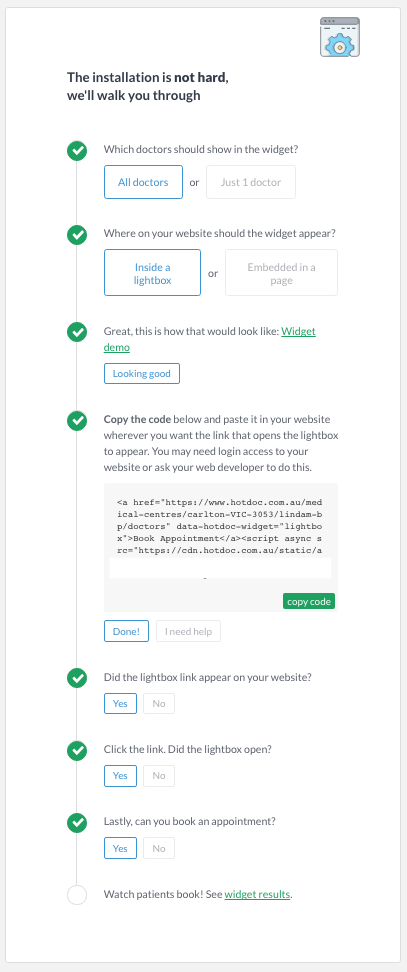 If you require assistance with this, please contact HotDoc at support@hotdoc.com.au