Please follow the steps below to install the widget or lightbox for the HotDoc Online Bookings onto your Clinic's website.
Log in to your Dashboard and select Bookings > Widgets from the menu on the left:

The 'Widgets?' section gives you a short overview of the widget and lightbox, as well as showing live demos of both so that you can choose which option suits you best: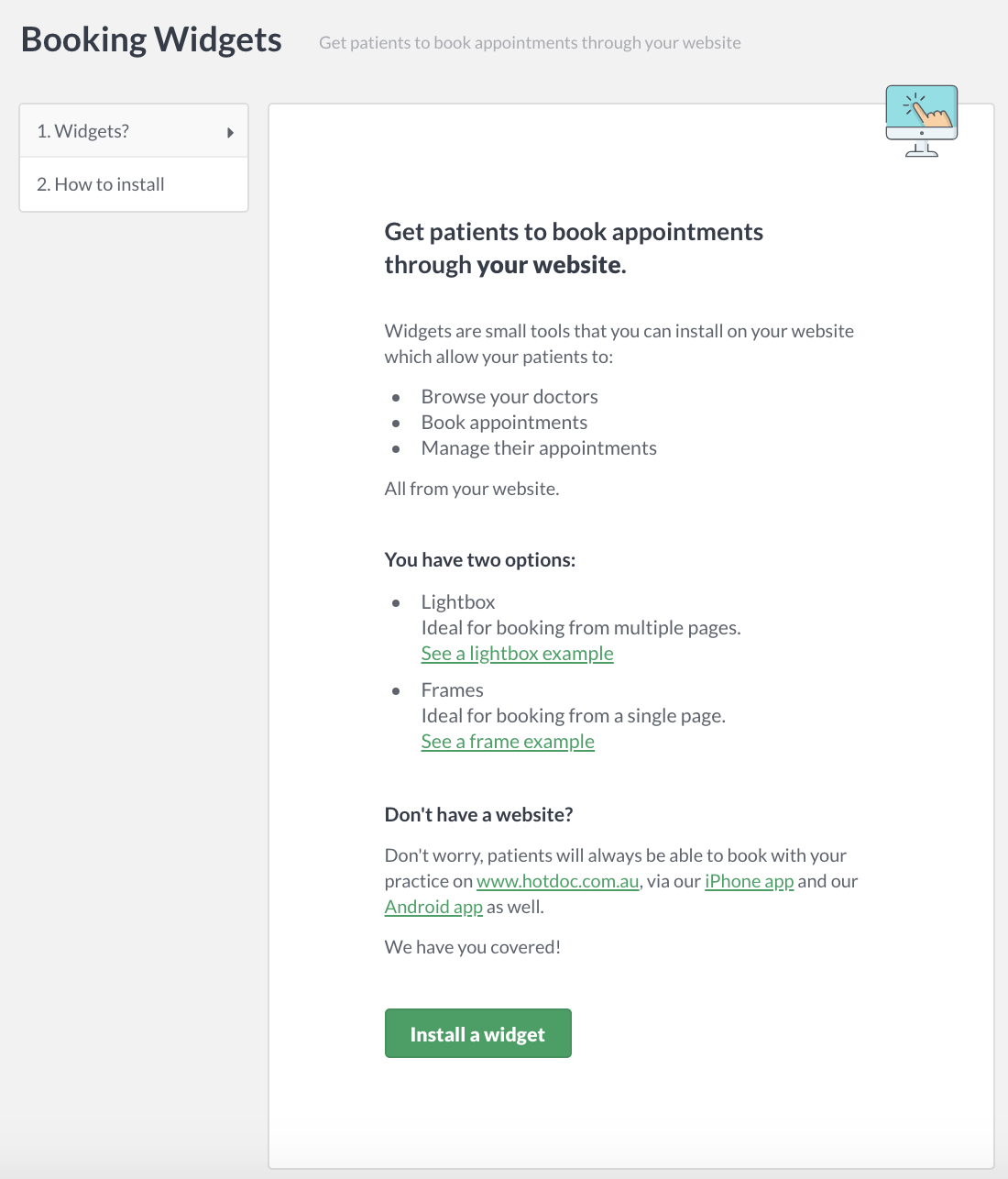 Select 'How to install' to review the steps to install the widget or lightbox. On this page, you can select the settings for the widget or lightbox:
Do you prefer the lightbox or widget?
Would you like all practitioners at the clinic to display, or would you like individual booking links?
You can then review your choice and view a live demo link.
After reviewing it, copy the code in grey box and paste into your website set up.
Review the last three steps to ensure that online bookings display on your website, that it opens and that you can select a booking!