You now have the ability to reset your HotDoc password via the Dashboard. To do so please go to the Dashboard login URL here and click on "Forgot your password?"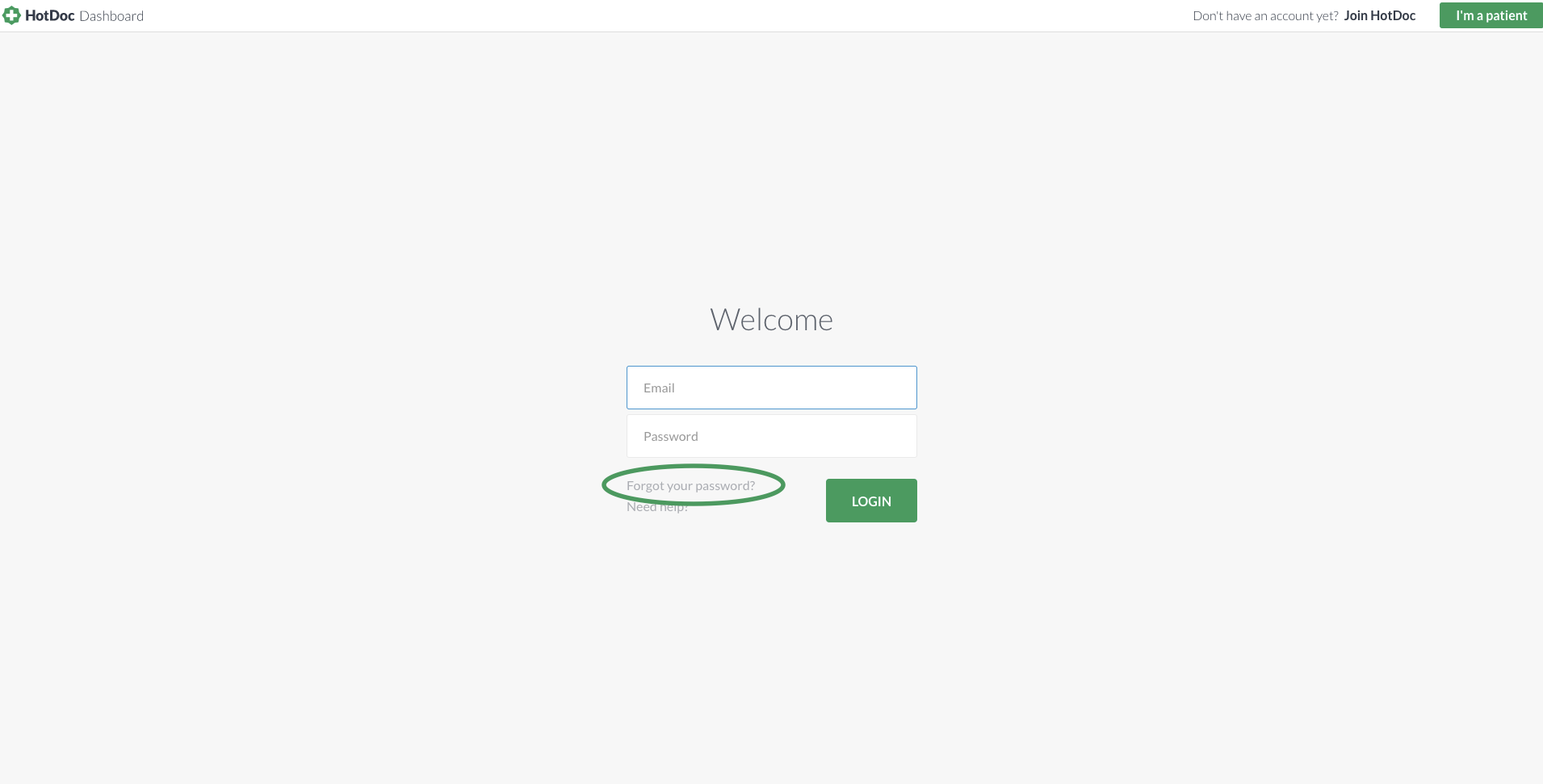 On the next screen you will be prompted to enter the email address you use to log in to your account. Enter your email address and click "Email me a password reset link". Please note, if your username is not a real email account that you have access to you will not be able to reset your password this way. In this case, please contact our Support Team at support@hotdoc.com.au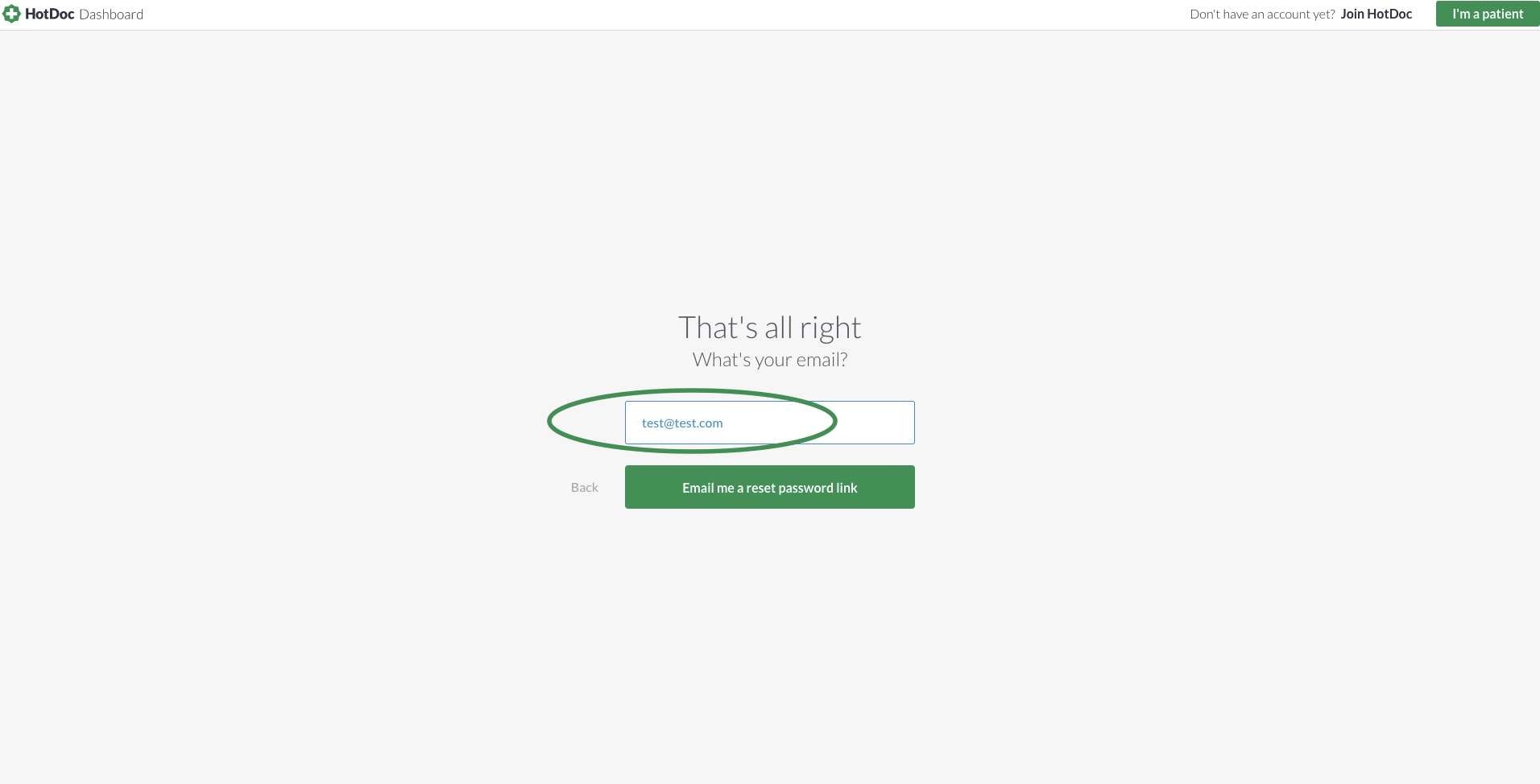 You will then be sent a password reset email containing a reset link: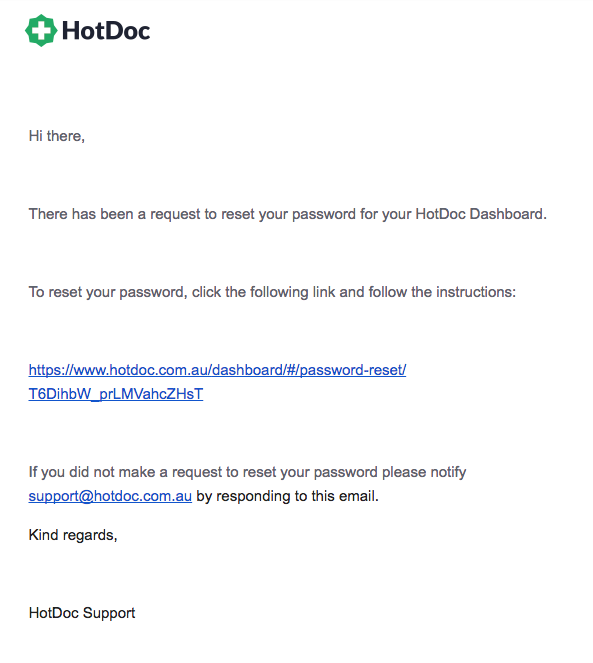 When you click on the reset link you will be redirected to the HotDoc and asked to input your new password in duplicate. Once you have done so, you will be logged into your dashboard.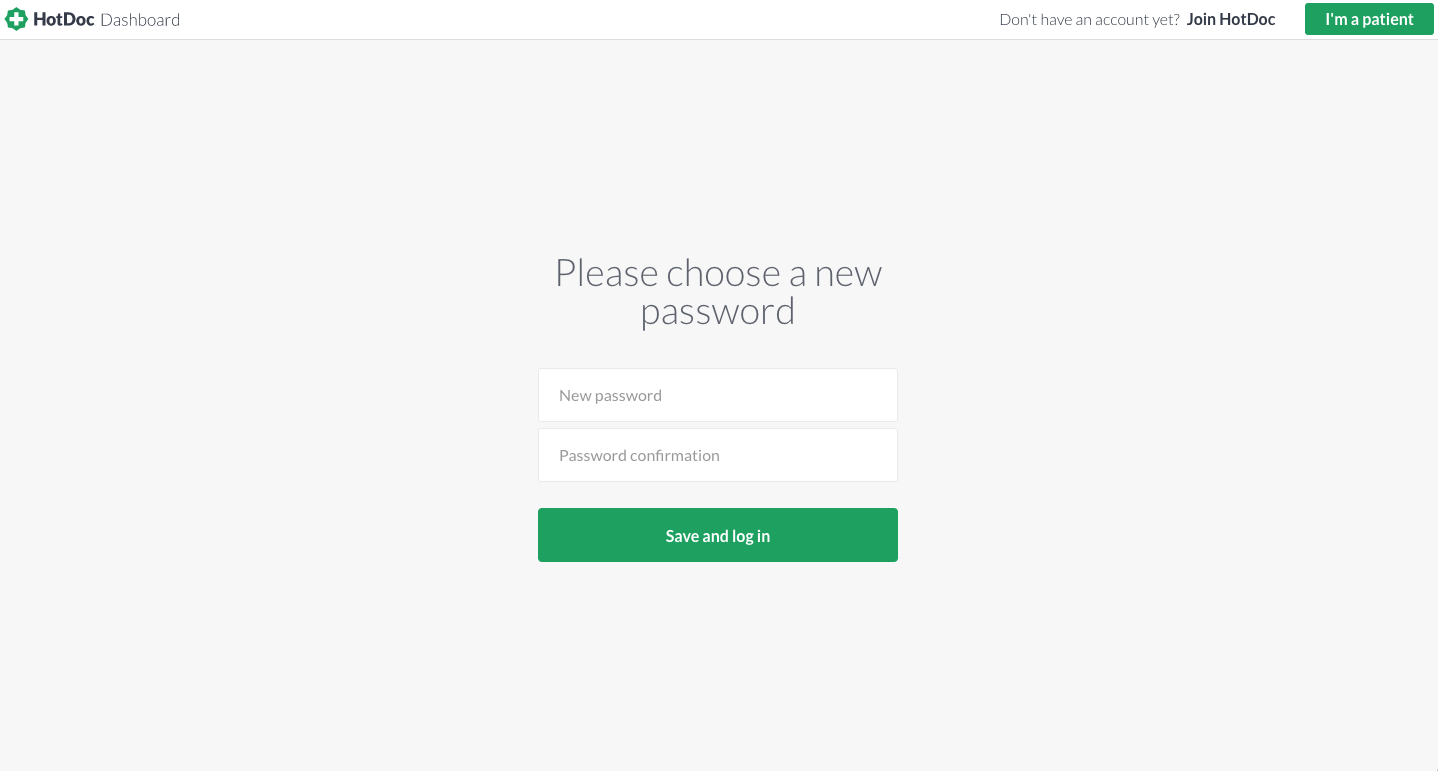 If you require assistance with this, please contact HotDoc: support@hotdoc.com.au