You can view and action open activations via your HotDoc Dashboard. To do so, please follow the steps below:
1. Log in to your HotDoc Dashboard using your username and password.
https://hotdoc.com.au/dashboard
2. Go to Inform> Activations in the menu on the left.
3. Click "View" on the Lead you wish to action: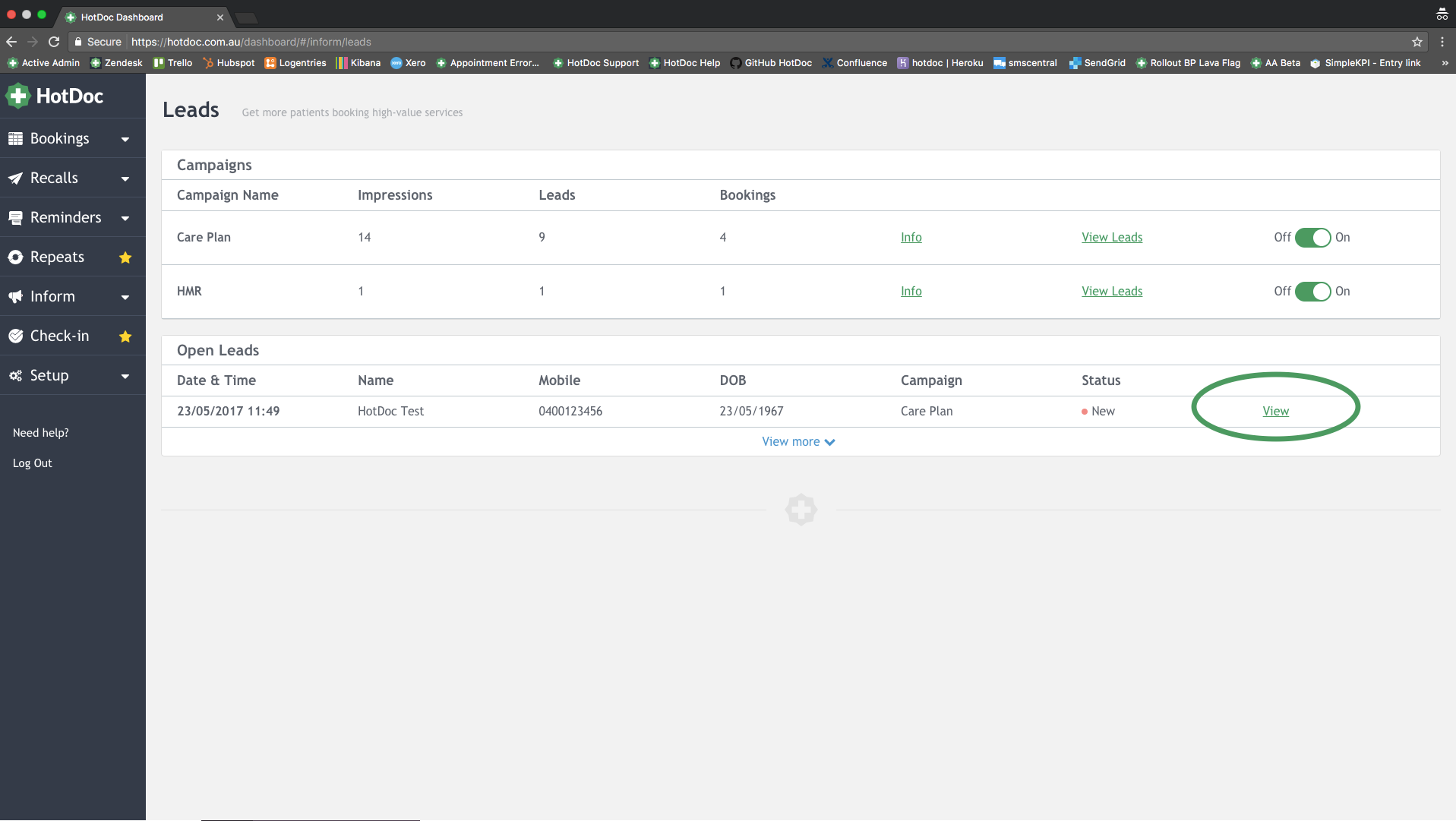 4. Here you can add comments and change its status of the lead to track it's progress: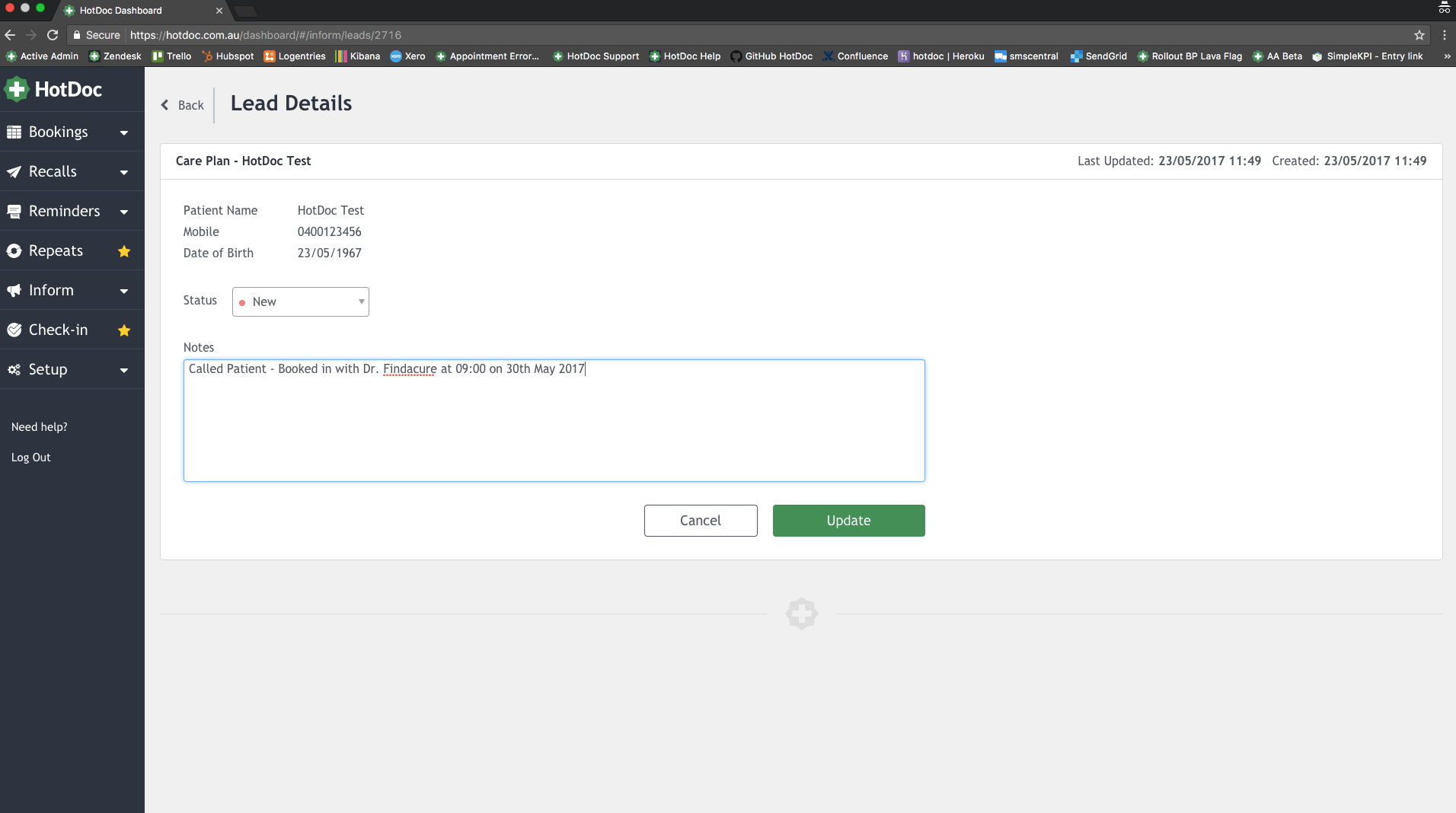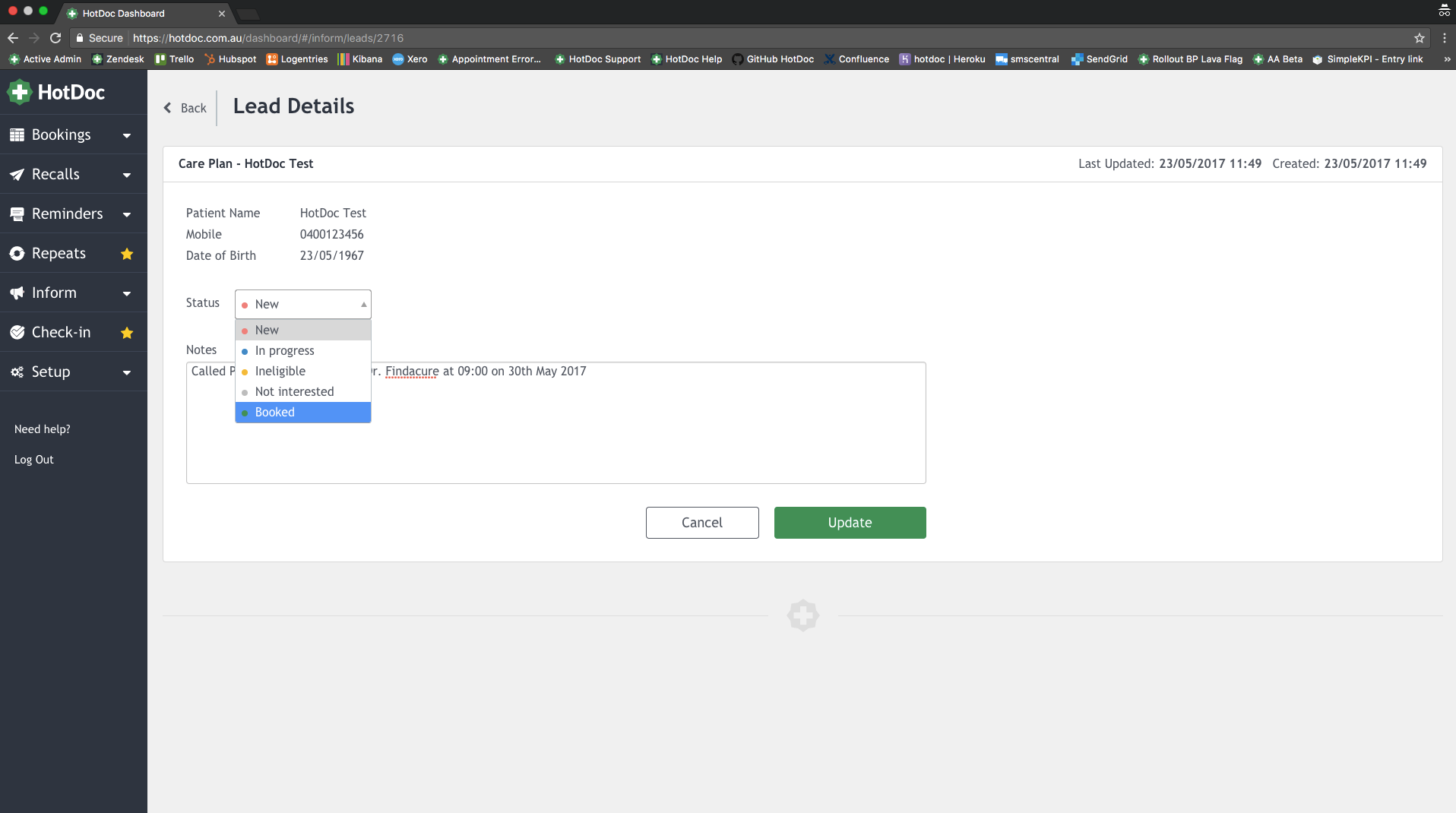 5. Changing the status to Ineligible, Not Interested or Booked will remove it from your Open Activations screen. While its status is New or In Progress it will remain there in your To-do list.