Batch Actions allows you to select multiple patients in a fast and efficient way to make bulk changes.
Select as many patients as you like and choose to:
Mark as Done
Choose to Remind by Post
Download Letters
Add a comment
Here's a run through of how to use Batch Actions.
1. You will notice checkboxes on the left side next to each patient. You can either select a few patients or all, and you can select patients across more than one page.
Once you have clicked checkboxes for the patients that require action, click 'Edit selected'.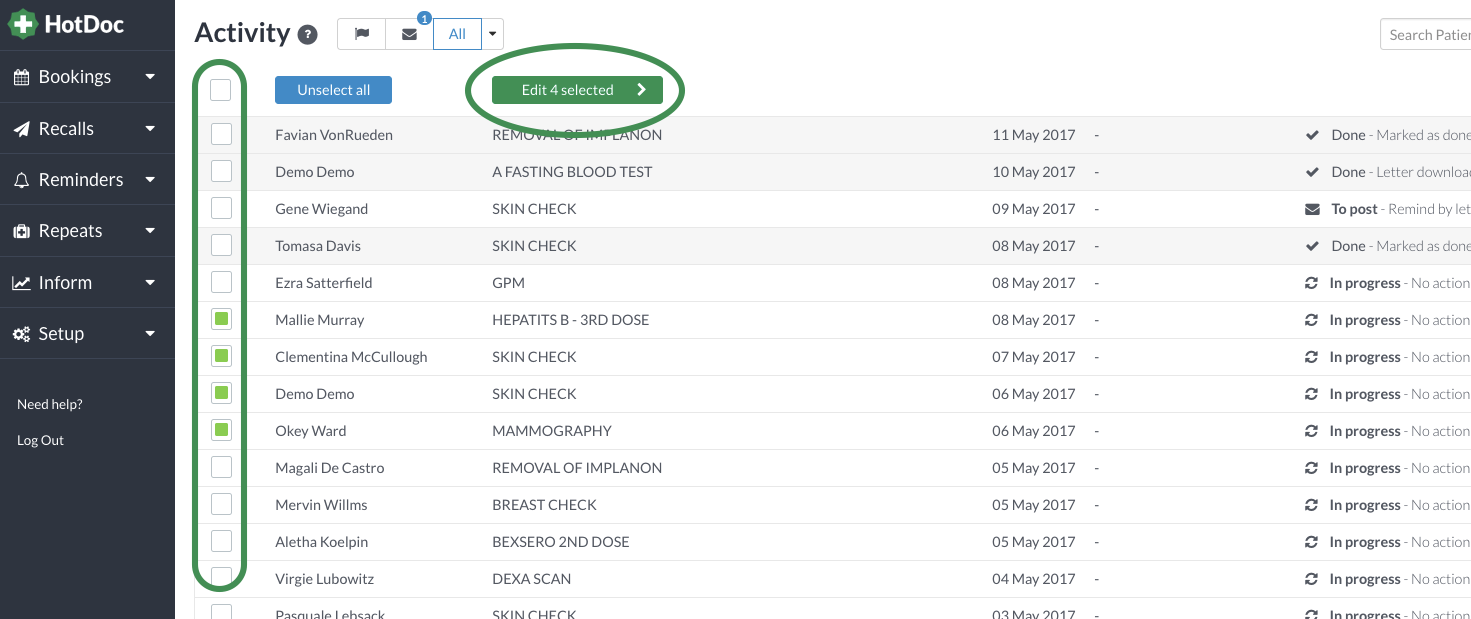 2. You can then decide what you'd like to do from the drop down: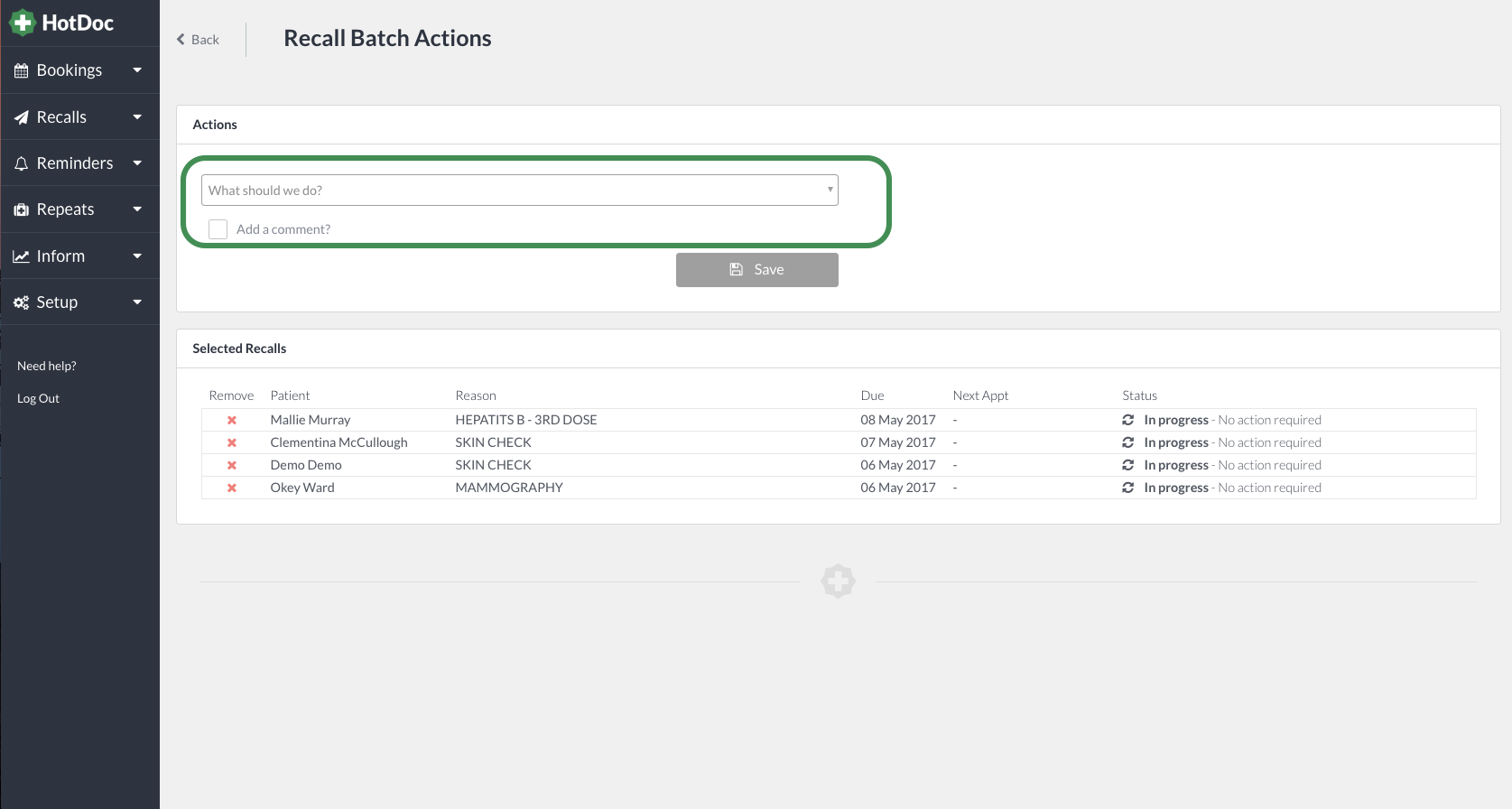 3. In this example, 'Mark as Done' is chosen.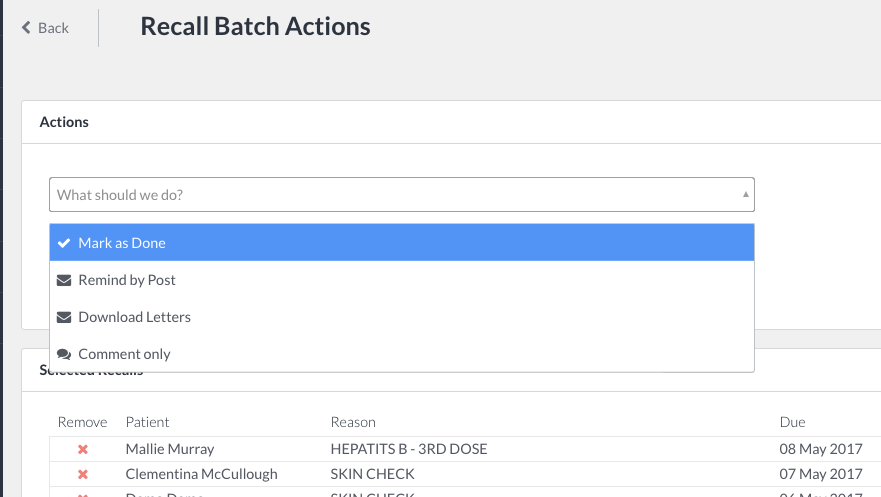 4. After selecting the action, you can choose to add a comment to all patients in this selection, by clicking the 'Add a comment?' box, and typing a comment.
Click Save.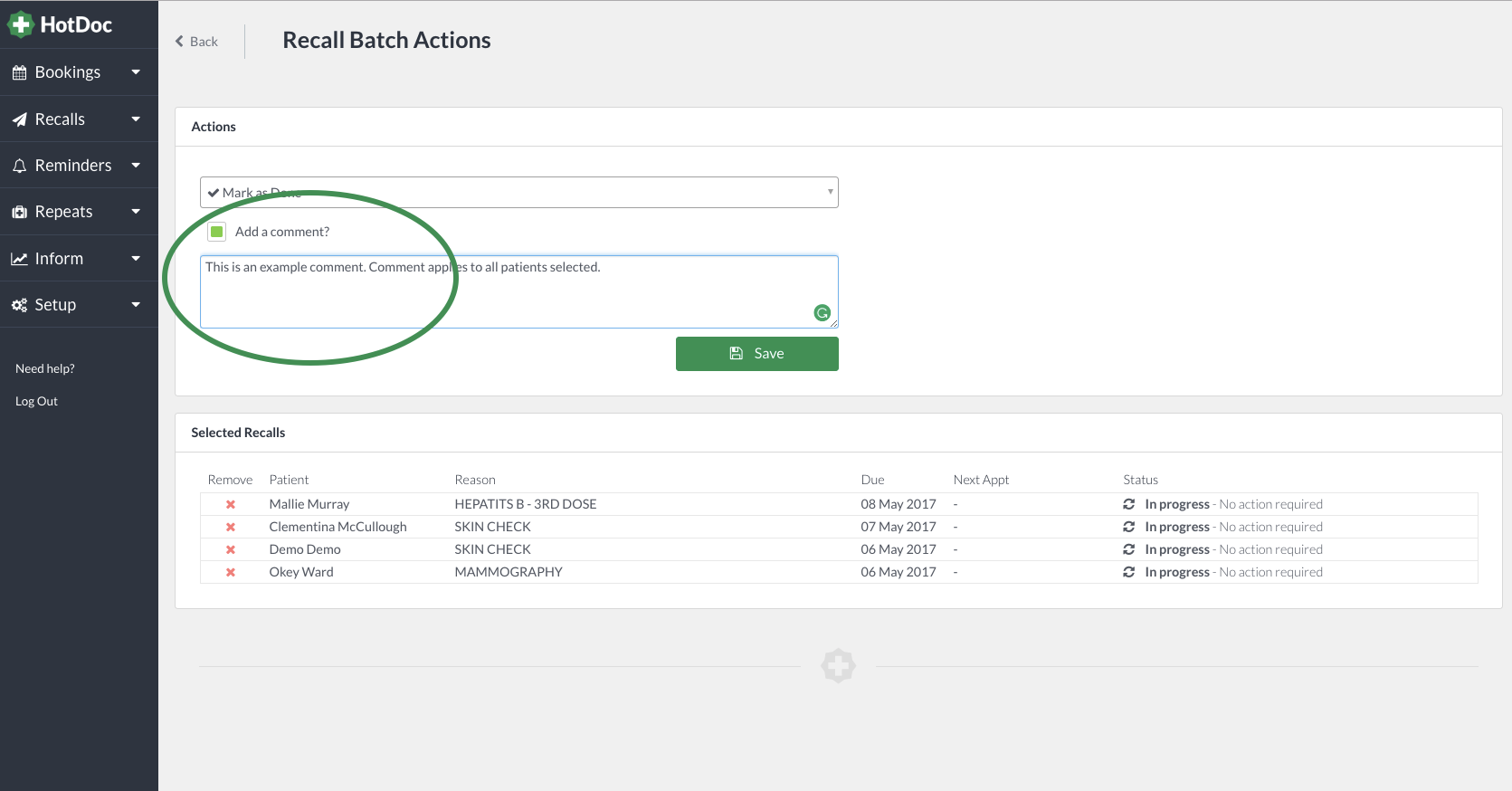 5. Some updates will take a little while particularly if you are moving a very large list of patients to a different state, however you can click 'Back' straight away to go back to the list.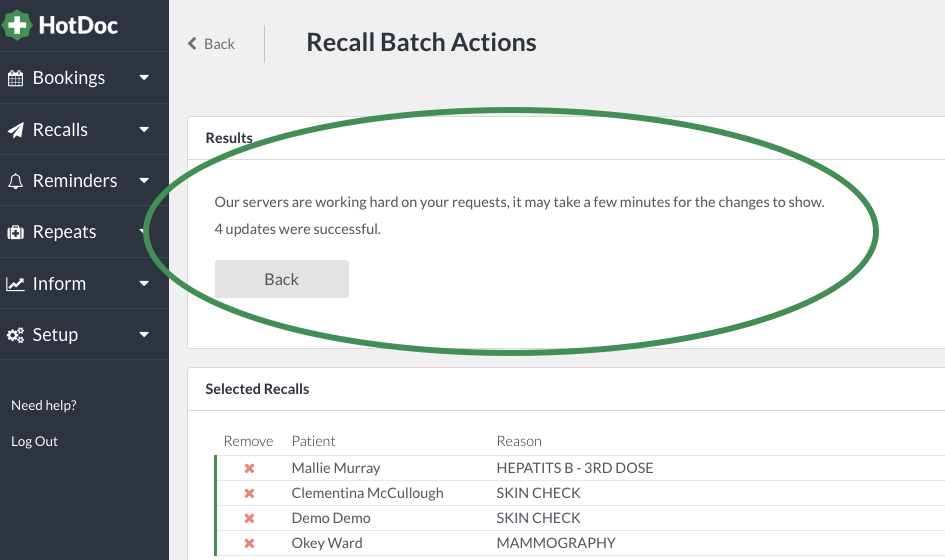 6. You will now see the 4 patients are still selected (identifiable in case you want to check them), and they are now all 'Marked as done' as chosen in step 3.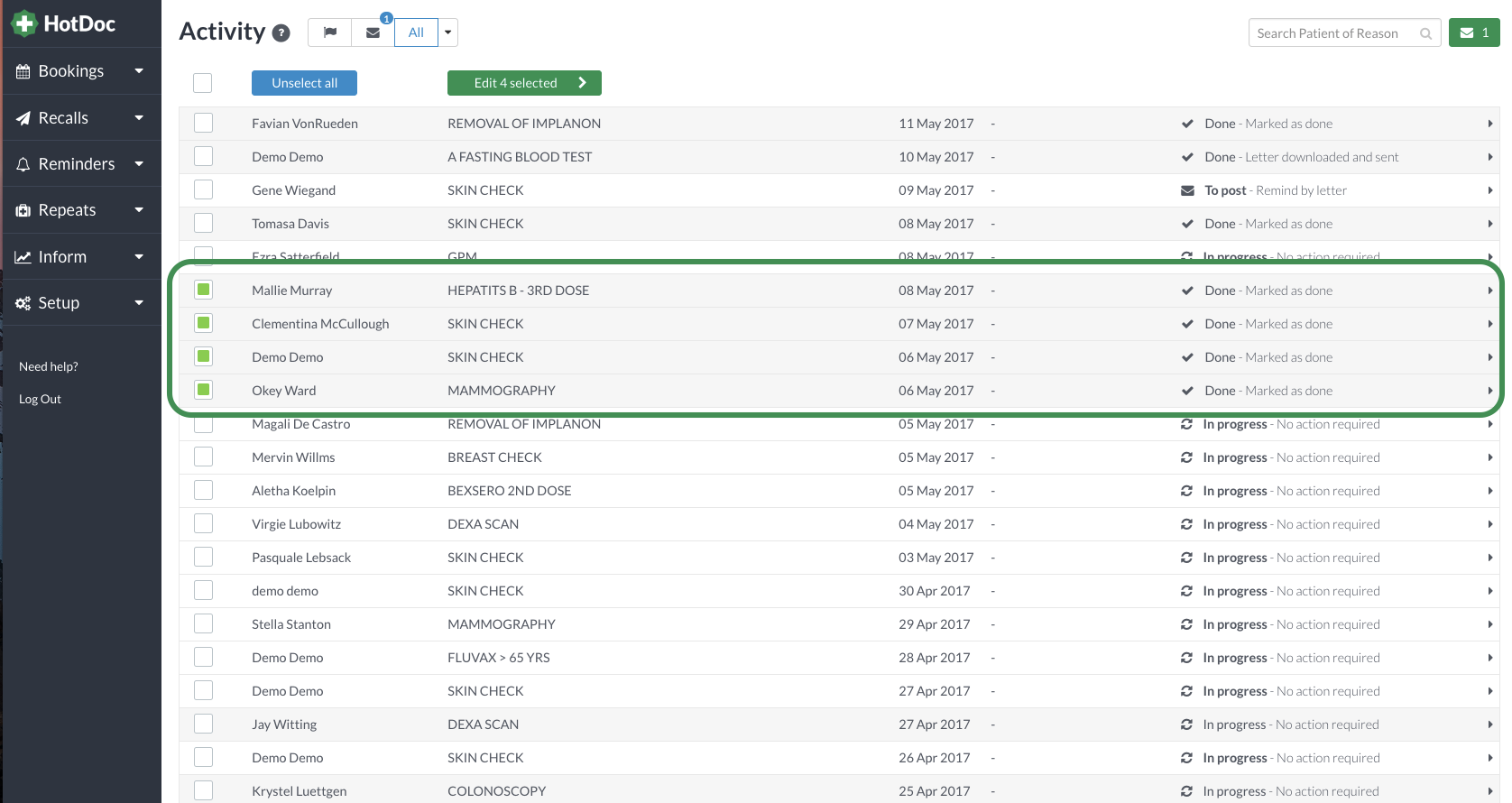 7. If you click on one of the individual patients, you can see the comment added in blue text.