The Templates Group screen allows you to more easily manage your templates and the reasons assigned to each of them. This screen is especially helpful for clinics who allow for their practitioners to use Free Text Reasons. Use the instructions below to begin to manage your free text templates:
Navigate to the Template Groups screen by opening your Dashboard, then selecting Recalls, then Template Groups.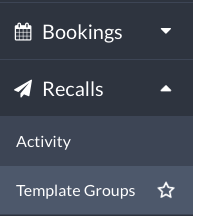 You can now see a list of all templates and reasons currently assigned. You can search for either Templates or Reasons by using the appropriate search bar. Searching will also return partial matches. For example, searching "scopy" would return "Colonoscopy".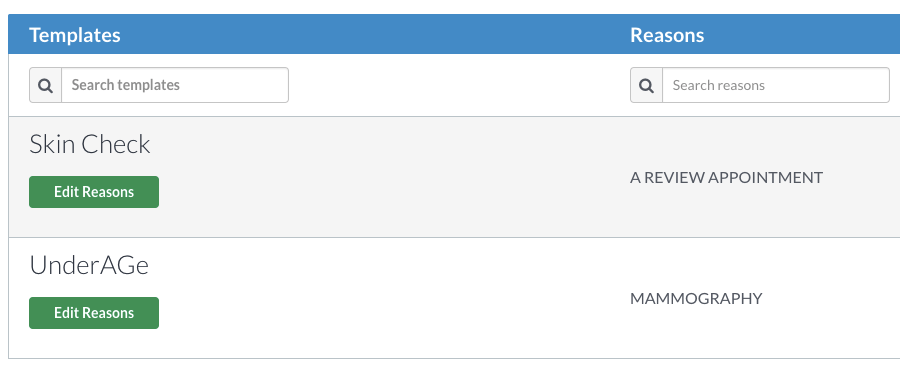 Select Edit Reasons to either Add or Remove reasons to a Template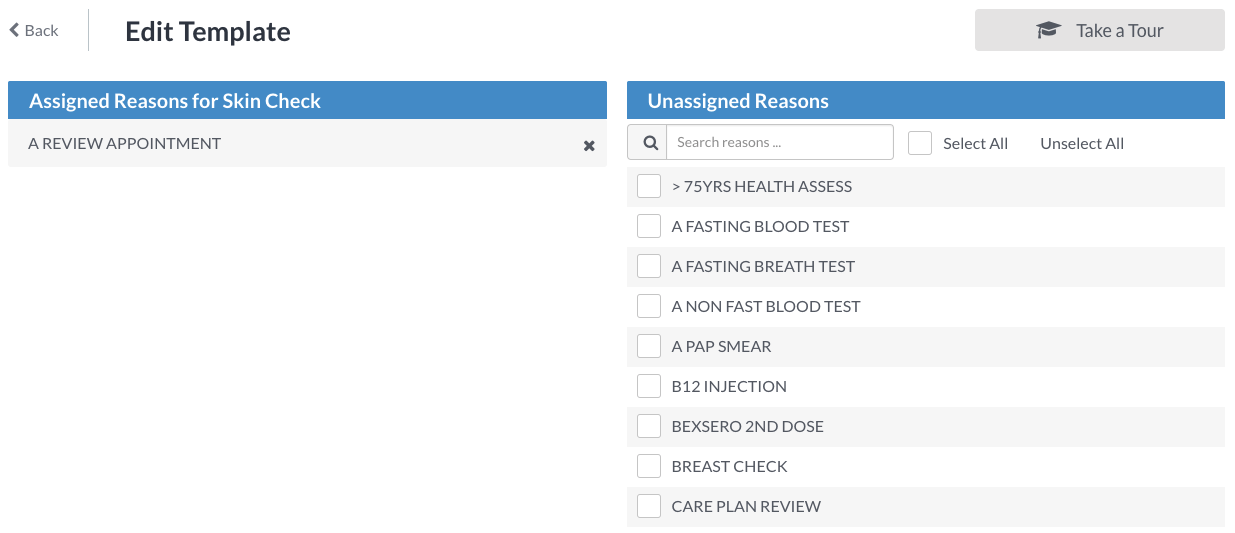 To Add Reasons, find the reasons you wish to add to the template and add them by selecting the box next to the reason. This should turn the box green and add it to the Assigned Reasons list. You may also search for reasons. If you want to add all reasons, use the Select All feature – this will add all Reasons that are currently displayed.

Once you have finished adding reasons, select Save. This reasons will be attached to the template over the next few minutes.

To Remove Reasons, select Edit Reasons. Click the 'X' next to the Assigned Reasons that you wish to remove. Caution: This will happen as soon as the X is selected; there is no Save prompt. This will be applied to any future Reasons – any current will finish their current send sequence.